San Diego is No. 1 on list of booziest cities in U.S.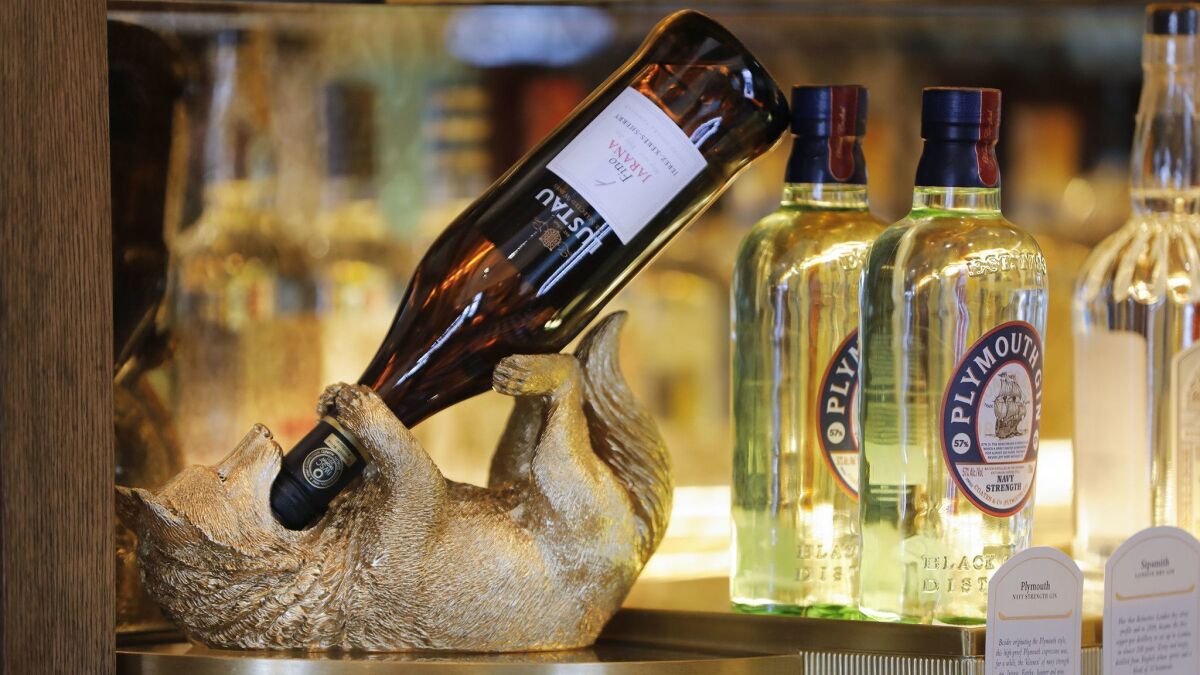 San Diegans apparently have an outsized fondness for beer, wine and spirits, helping lift the metro area to the top of a new list of the booziest cities in America.
That's according to a study assembled by Delphi Behavioral Health Group, a company that owns and operates drug and alcohol detox and treatment centers. Curious about testing the theory that staying sober can help consumers save money, Delphi decided to probe data from the Bureau of Labor Statistics' annual Consumer Expenditure Survey.
Based on expenditure stats tabulated by the BLS, a San Diego consumer spent on average $1,112 last year on alcohol, easily catapulting the metro area to No. 1, past San Francisco, the leader in 2016. That year, San Diego came in at No. 2, at an annual expenditure of $850 per household, Delphi found.
San Diego's spending on booze rose more than 30 percent in just one year, according to the study. Could it be the explosive growth of the region's craft beer industry that's contributing to all that imbibing?
After all, a soon-to-be released report found that San Diego County has more craft brewing locations — about 178 — than any other U.S. county. Not only that, but local breweries produced 1.1 million barrels of beer in 2017, up from 900,000 in 2016.
While Delphi doesn't offer any explanations of its own for the area's growing affinity for adult beverages, it surmises that San Francisco's 23 percent drop may have had something to do with last year's wine country wildfires that "may have kept San Francisco residents away from weekend trips to nearby vineyards."
Meanwhile, San Diego's neighbor to the north, Los Angeles, ranked a distant 14th, with an average household expenditure of $620, still up 20 percent.
According to Delphi's analysis, here are the top 10 tipsiest cities:
1. San Diego: $1,112
2. Seattle: $986
3. San Francisco: $875
4. Boston: $823
5. Anchorage: $788
6. Denver: $771
7. Minneapolis-St. Paul: $754
8. Baltimore: $724
9. St. Louis: $684
10. Washington, D.C.: $662
lori.weisberg@sduniontribune.com
(619) 293-2251
Twitter: @loriweisberg
Sign up for the Pacific Insider newsletter
You may occasionally receive promotional content from the Pacific San Diego.