Will San Diego's Lola 55 be the Mexican Shake Shack?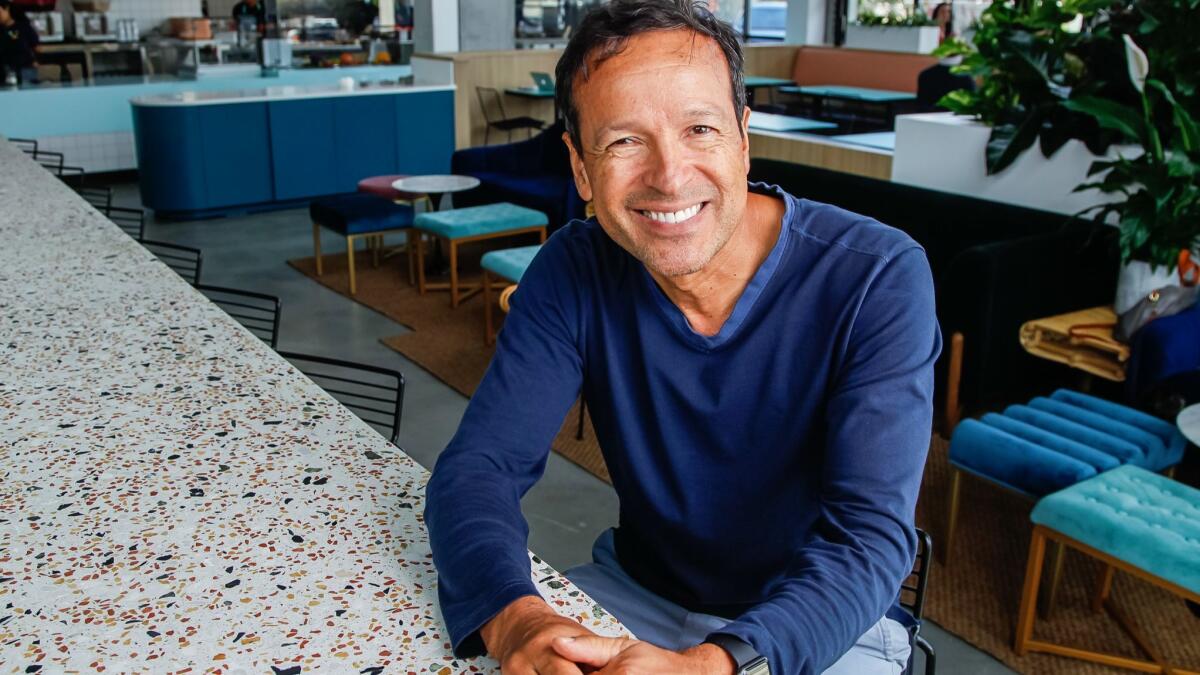 The hallmark of McDonald's is consistency — a Quarter Pounder should taste the same from Del Mar to Des Moines to Dubai.
That kind of uniformity takes training. Lots of training.
Actually, make that an obsessive amount of training, according to Frank Vizcarra, a former McDonald's executive in charge of drilling those corporate standards into every employee on a gargantuan scale.
Today, Vizcarra, a 62-year-old Tijuana native who lives in Del Mar Highlands, is applying that same approach to his first restaurant, Lola 55, a week-old East Village fine casual taco eatery, which cost $1.5 million.
Armed with a book-length operations manual that details 12 systems encompassing every aspect of the restaurant, from production practices to the supply chain, food safety to scheduling, Vizcarra proudly proclaimed in an interview Tuesday that "nothing is left to chance" at Lola 55.
Sitting in the retro-chic lounge area of the restaurant — which he said he created as a respite for the Idea1 apartment building dwellers living above Lola's "in tiny containers basically … living rooms are non-existent" — Vizcarra scrolled through his laptop pointing out all the systems he has created.
There are 31 pages of recipe step-by-steps, including one for each of the 18 taco sauces, there are hiring criteria with an eye toward emotional intelligence, lists of service and hospitality marks each of the 46 employees must hit and an 11-point "Travel Path," mapping out how every inch of the restaurant must be maintained throughout a shift.
"Systems create predictability," Vizcarra said.
But don't such rigid systems also create a restaurant of soulless McRobots?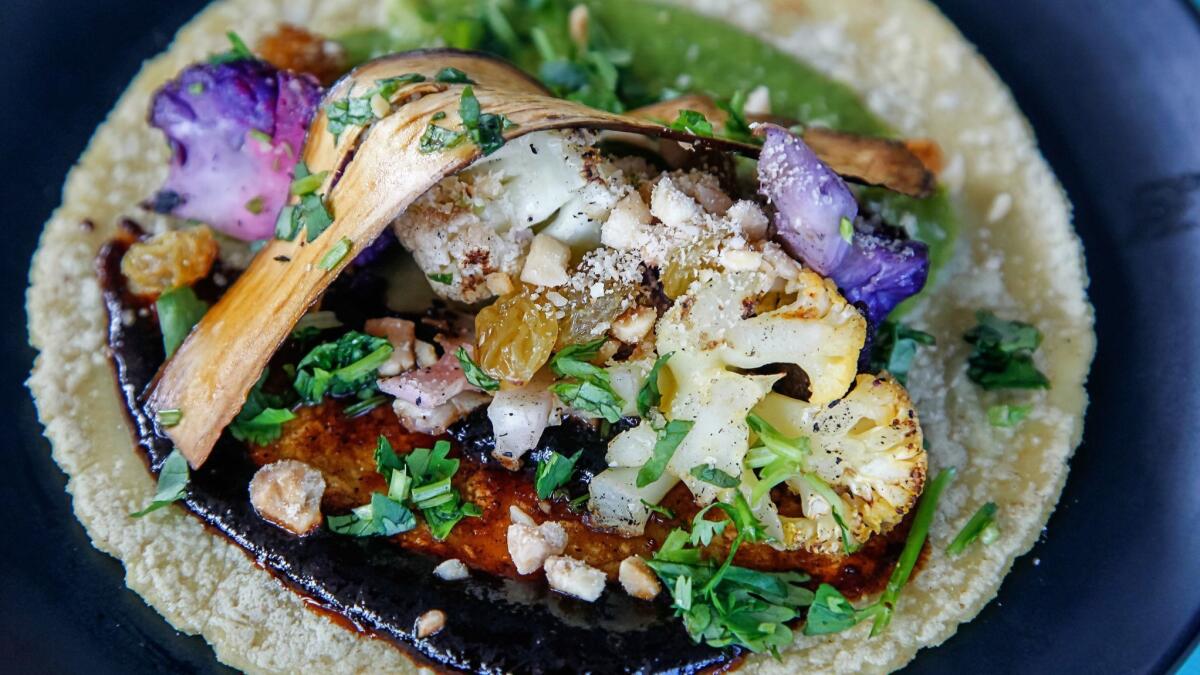 "I'm building a company, not a restaurant," Vizcarra answered with a sly smile, revealing his future plans to expand the Lola 55 concept in San Diego, Southern California and perhaps nationally. "I'm building a company that investors can invest in; if I build a system, you can take this elsewhere. You can't scale this without a system."
Among Vizcarra's blue-chip investor-partners in Lola 55 are Erik Oberholtzer, CEO and co-founder of Tender Greens; Matt Lyman, Tender Greens co-founder; Jim Nordstrom, former Nordstrom executive; Rob Pace, former Goldman Sachs partner; and John Kratzer, CEO of JMI Realty, the Petco Park master developer and investment management company of the John Moores family.
Vizcarra was one of the early investors in the highly successful chain of healthy fare eateries Tender Greens — and the person credited with getting Shake Shack's Danny Meyer to invest in it.
"Frank came out of McDonald's, out of the highest levels and biggest scales, and became an adviser and key to the success at Tender Greens," said Oberholtzer, in a call Wednesday from Copenhagen, where he had just eaten at Noma, the world-famous restaurant from cult chef René Redzepi.
"He was at one end of the spectrum — big company, big business systems" Oberholtzer said. "And I was on the creative chef side, salt and pepper to taste. Over the years, we grew together. He really coached me on the importance of all the systems to scale, both as a chef and as an executive of a big brand expansion. And he learned, from us, about supply chain integrity and the magic of chefs and why all that matters. … And he learned from our mistakes and challenges along the way,"
Vizcarra, he said, "knows what it means to build something from nothing. He's an incredibly smart guy — he knows what he knows and learns what he doesn't know."
Oberholtzer said Mexican food is "having its rightful moment," as evidenced by mole being served at his Noma dinner. He cited Vizcarra's business acumen and his culinary impressions of Lola 55's food — which he called "really delicious and relevant" — as all the convincing he needed to invest in the concept.
"The early tastings were on the next level," Oberholtzer said. "I'm really excited to watch them and see them grow."
For his part, Vizcarra said he knows that restaurants — no matter how professionally, efficiently and systematically run — are about the food.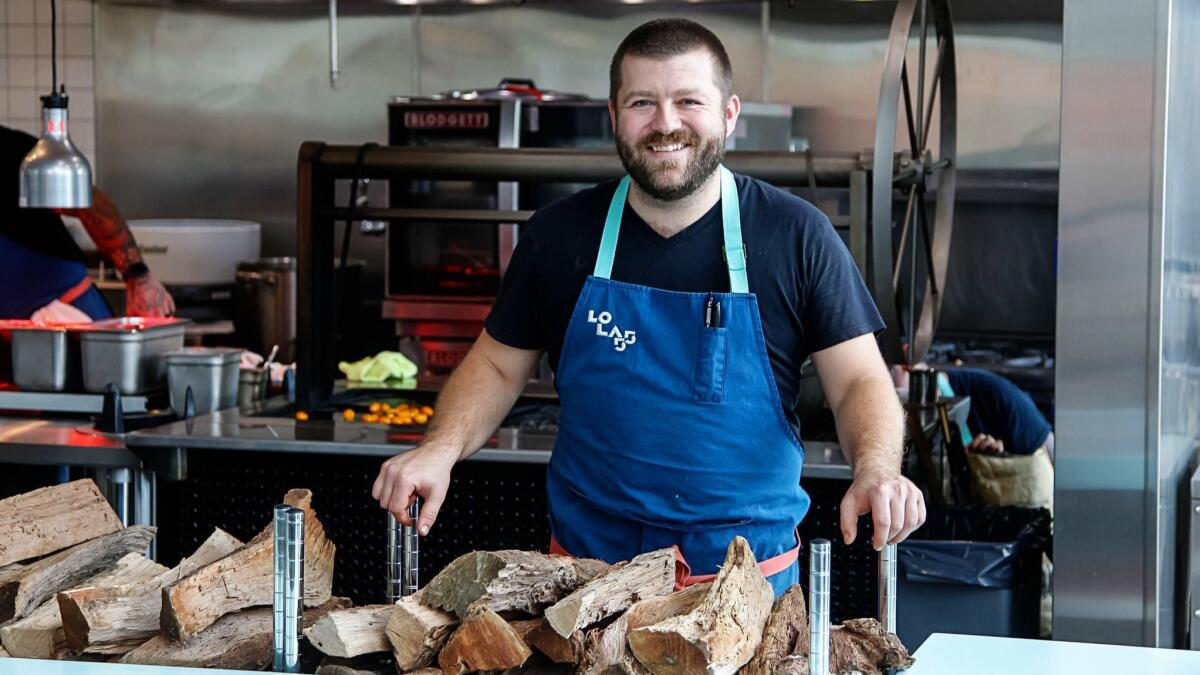 Otherwise, why would he have spent two years beating a path from Chula Vista to Orange County, L.A., to Texas, Tijuana, Mexico City and Oaxaca to eat an estimated 800 to 1,000 tacos at 120 different places?
Why would he be putting a premium on using only locally sourced, high-quality ingredients at Lola 55?
And why would he have sought out executive chef Andrew Bent, whose impressive pedigree features time — short and long, internships to executive chef positions — in such kitchens as Chez Panisse, Searsucker, Carnitas Snack Shack, Puesto, Tender Greens, Redzepi's coveted Noma pop-up in Tulum, Mexico, and Enrique Olvera's Criollo in Oaxaca?
"The search was not for a better taco, the search was for a better taco experience," Vizcarra said of his pre-opening efforts. "I think we accomplished what we set out to."
Other reviews of the food at Lola 55 have been decisively enthusiastic, from a customer there Tuesday afternoon — her fourth visit in six days — to an early review in San Diego CityBeat that used such superlatives as "excellent" and "incredibly sophisticated."
The menu, Vizcarra said, is made up primarily of tacos, plus some sides and a few desserts, because he found that most taco shops have lost sight of their core mission.
"A lot of taquerias don't sell tacos; they sell burritos and other plates," he said. "We're taco-centric."
Vizcarra added that Lola 55, which is named after his 81-year-old mother and his birth year, would pay homage to tradition, while elevating it. For example, he brought the chefs to his mother's Bonita home to learn how to make beans and tortillas, while the carne asada taco is made with a cheffed-up mesquite-grilled ribeye mini-slab and a smear of mashed potatoes blended with steak drippings.
He said he'd give the East Village location about six months to determine the appetite for expanding the brand wider.
Will Lola 55 be the next Shake Shack or Tender Greens? Vizcarra hopes not.
"I want Lola 55 to be like no one else."
Frank Vizcarra
Personal: 62. Born in Tijuana, lives in Del Mar Highlands. Two adult children, Nathan and Brie — both of whom are involved in Lola 55 (he's the general manager; she worked on the design with the L.A.-based firm Bells + Whistles).
Background: Former professional soccer player for the American Soccer League. Graduate of Ohio State University.
Professional: His career includes working to expand Pizza Hut nationally. Co-crafted Del Taco's corporate turnaround plan. Spent 20 years in various positions at McDonald's, ranging from restaurant manager to corporate vice president of strategy, innovation and franchise relations. Founded Vizcarra Consulting Group, which works with CEOs to develop business strategies.
When not working: Vizcarra is a runner.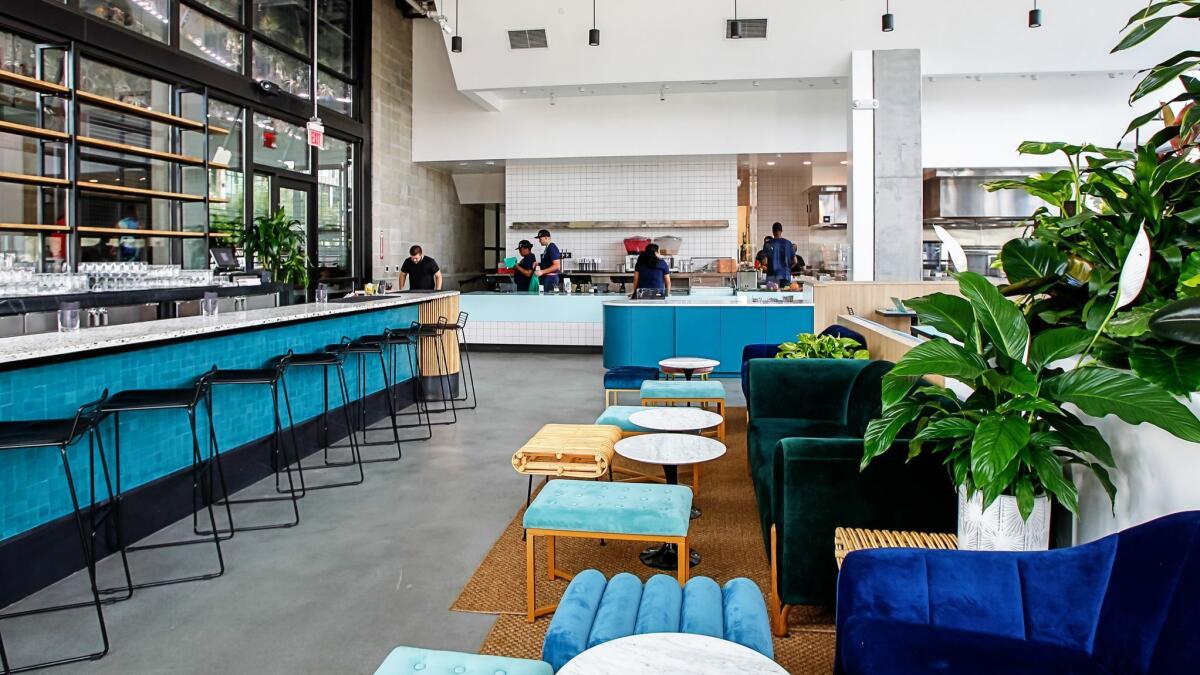 michele.parente@sduniontribune.com
Twitter: @sdeditgirl
Sign up for the Pacific Insider newsletter
You may occasionally receive promotional content from the Pacific San Diego.