From fancy fare to faux fast food, here are most memorable things we ate this year.
Pam Kragen's Top 5
1. Lacquered Northern halibut
1500 Ocean, Coronado: Since joining the Hotel Del Coronado in September as chef de cuisine, French master chef Patrick Ponsaty finally has a venue and budget worthy of his culinary talents. The delicate lacquered fish dish is one of Ponsaty's longtime signatures, but it's been refined with even better ingredients, like a saffron emulsion and Tahitian squash mousse.
2. 608 Burger
608 restaurant, Oceanside: Chef/owner William Eick's signature burger is the perfect umami bite, with a house dry-aged chuck patty, fermented chili aioli, crispy onion strings and tangy cheddar cheese on a toasted brioche bun. One of San Diego's better burgers for sure.
3. Miso Nutty poke bowl
Pokewan, Del Mar: Poke eateries are ubiquitous in San Diego, but Pokewan's ultra-fresh signature bowl is at the tippy-top in quality and flavor. Chunks of spicy tuna, albacore and salmon are generously served over seasoned rice with a crunchy/sweet mix of macadamia nuts, avocado, blue crab, corn, watermelon radish, sriracha, ponzu and miso sauce. I crave it.
4. Cuban sandwich
Havana 1920, Gaslamp Quarter: There's nothing nouveau about this ultra-traditional pork, cheese and mustard sandwich on bread flown in from Miami for true authenticity. It's just like abuela used to make and it reminds me of the little Cuban restaurants my family visited when we lived in central Florida in the late 1960s.
5. Lobster carpaccio
Lionfish Modern Coastal Cuisine, Gaslamp Quarter: As pretty as it is delicious: Coin-shaped slices of lobster are served with sherry ponzu, brown butter aioli and crispy shallots.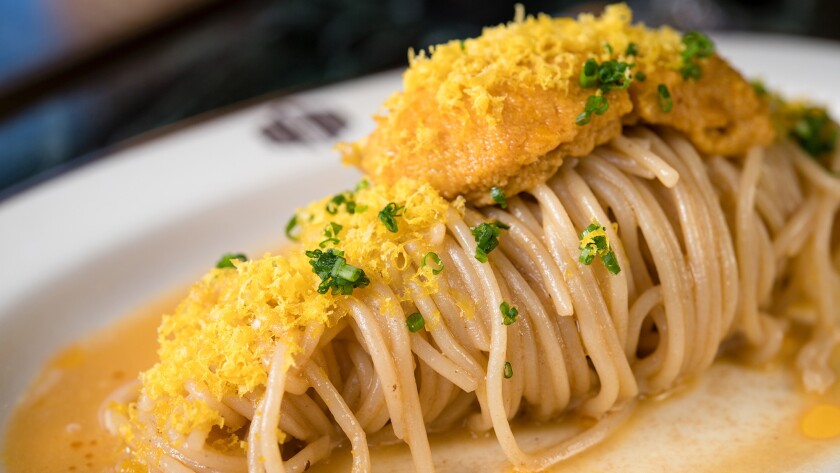 Michele Parente's Top 5
1. Spaghetti with uni
Born & Raised, Little Italy: I expected the steak at this glam chophouse to be excellent. Ditto the Caesar salad, tartare, mashed potatoes, classic cocktails, all of it. How could they not, when the place cost $6.5 million? But the uni pasta was an al dente revelation, topped with sea urchin so fresh you could taste the sea. Lemon sauce and zest pulled it all together for a perfect dish at a near-perfect restaurant.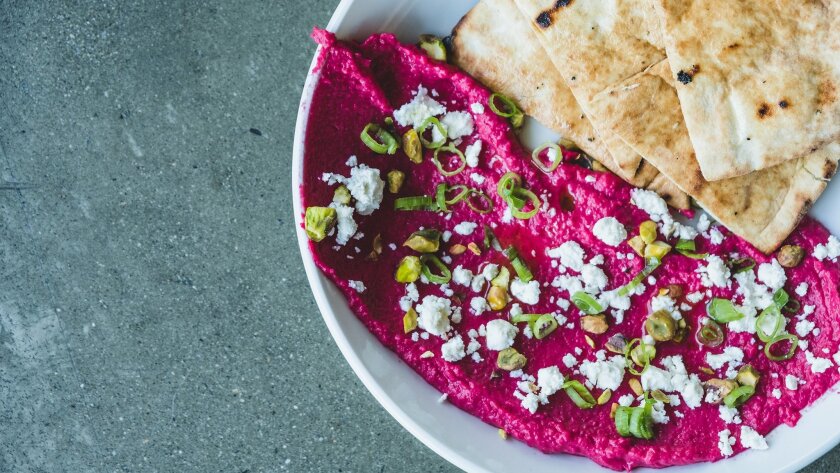 2. Roasted beet hummus
Hundred Proof, Normal Heights: You eat with your eyes first so get ready for this eye-poppingly purple hummus that's creamy (from chickpeas), salty (feta), tangy (scallions) and crunchy (toasted pistachios). In other words, a feast for all the senses.
3. Biscuits
Antique Row Cafe, North Park: This homespun neighborhood hangout is the anchor on what may be San Diego's most delicious block. And though surrounded by a sea of hipness (Tajima Ramen, Et Voilà, Sabuku Sushi, Blackmarket Bakery), Antique Row Cafe's tender and moist biscuits are like a fresh-from-the-oven comfort food life-preserver.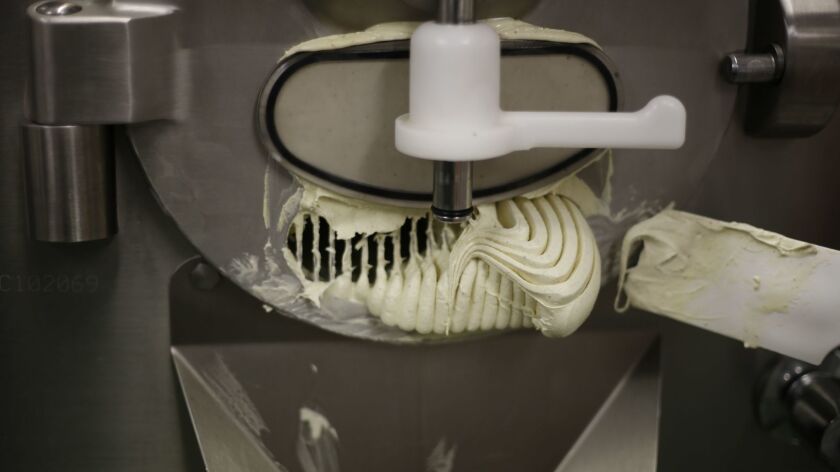 4. Pistachio gelato
Bobboi Natural Gelato, La Jolla: This one isn't fair. I got to taste this pale green, sublimely creamy frozen treat as it was being coaxed from the gelato machine by Bobboi co-owner Andrea Racca. He and partner Marco Saba were trying to demystify the art of gelato-making for the U-T (real ingredients and not a lot of them!) and put this dessert in proper context: "As a food," Saba said, "gelato is as important in Italy as pizza and spaghetti."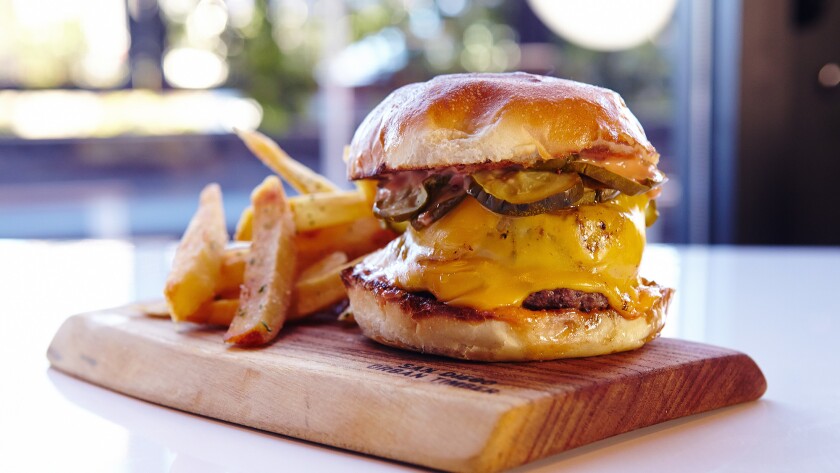 5. In-N-Haute burger
Juniper & Ivy, Little Italy: "Please be good, please be good," I was thinking to myself as every dish came out of "Top Chef" Richard Blais' kitchen one night early this year. I was dining with four James Beard Award judges who were in town and I wanted San Diego to shine. Course after course was met with praise, but it was Blais' juicy, umami-packed off-menu take on the legendary double double that brought adulation. "Please be good?" How about, "Whew, that was great."
michele.parente@sduniontribune.com
Twitter: @sdeditgirl
---