Ludo, Mina, Malarkey and Blais among A-list chefs at KAABOO 2018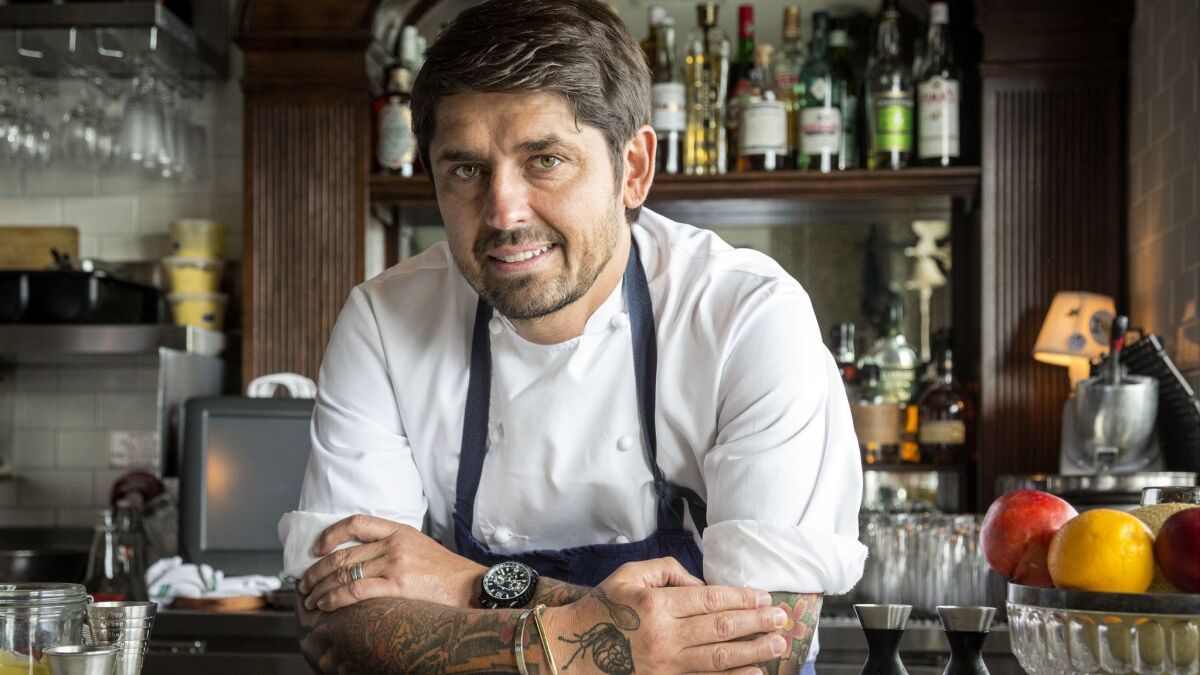 How'd you like a little foie with your Foo Fighters?
KAABOO Del Mar on Tuesday announced its culinary lineup for its 2018 festival and it reads like a Who's Who of A-list celebrity chefs.
National names participating in the PALATE program of tastings, cooking demonstrations and competitions include Michael Mina, Ludo Lefebvre, Marc Forgione, Michelle Bernstein and Daniela Soto-Innes. Richard Blais and Brian Malarkey are among the San Diego celebs to be featured at the three-day festival Sept. 14-16 at the Del Mar Racetrack and fairgrounds.
"From rock stars to culinary stars, this is KAABOO's best lineup yet," Malarkey told the U-T. "The chance to be on stage demoing with some of my favorite chefs while people partake in all KAABOO has to offer, chefs rock! It's going to be the best!"
"KAABOO is literally in my back yard so it's always a treat to get to perform there!" said Blais, who is a returning KAABOO chef. "Richard Blais 'stand up cooking' (demo) has been a fun show to develop over the last few months and I'm always more than thrilled to get a chance to showcase live for my neighborhood."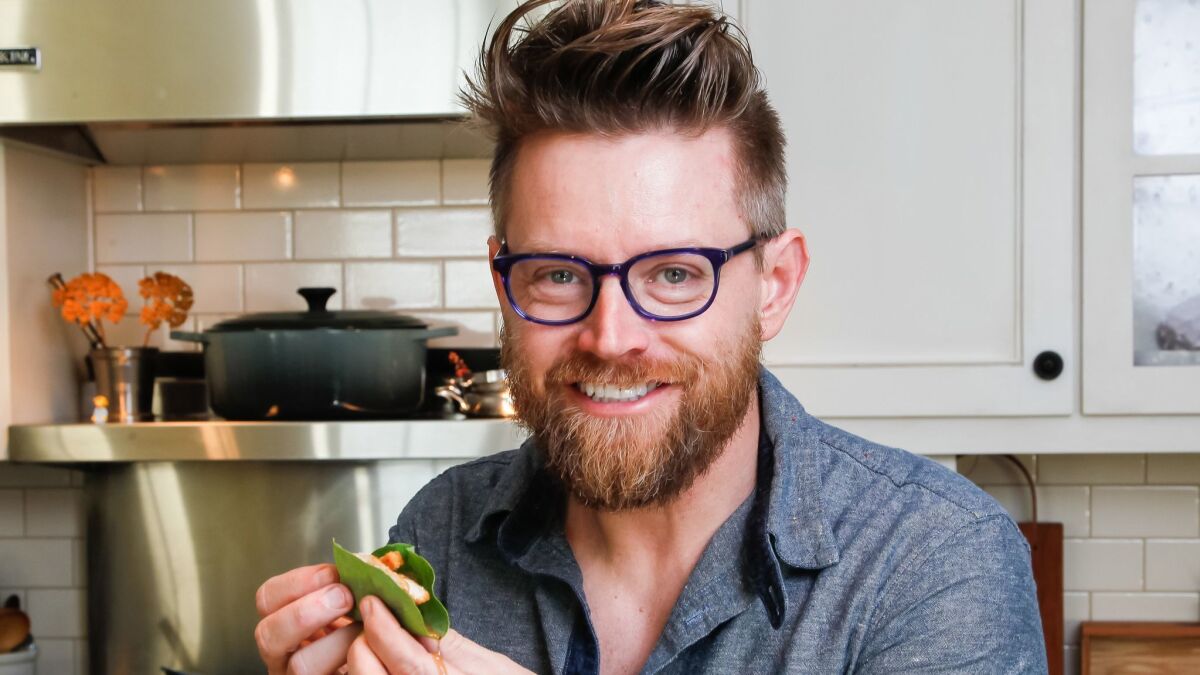 Like KAABOO's musical and comedy acts — which include the Foo Fighters, Katy Perry, Imagine Dragons, Post Malone, Halsey, Blondie, Robert Plant, Craig Ferguson, Kevin Nealon and Wiz Khalifa — the PALATE program also offers up an eclectic menu of culinary talent.
Here's a quick look at some of the headlining chefs who'll be participating in KAABOO's PALATE program: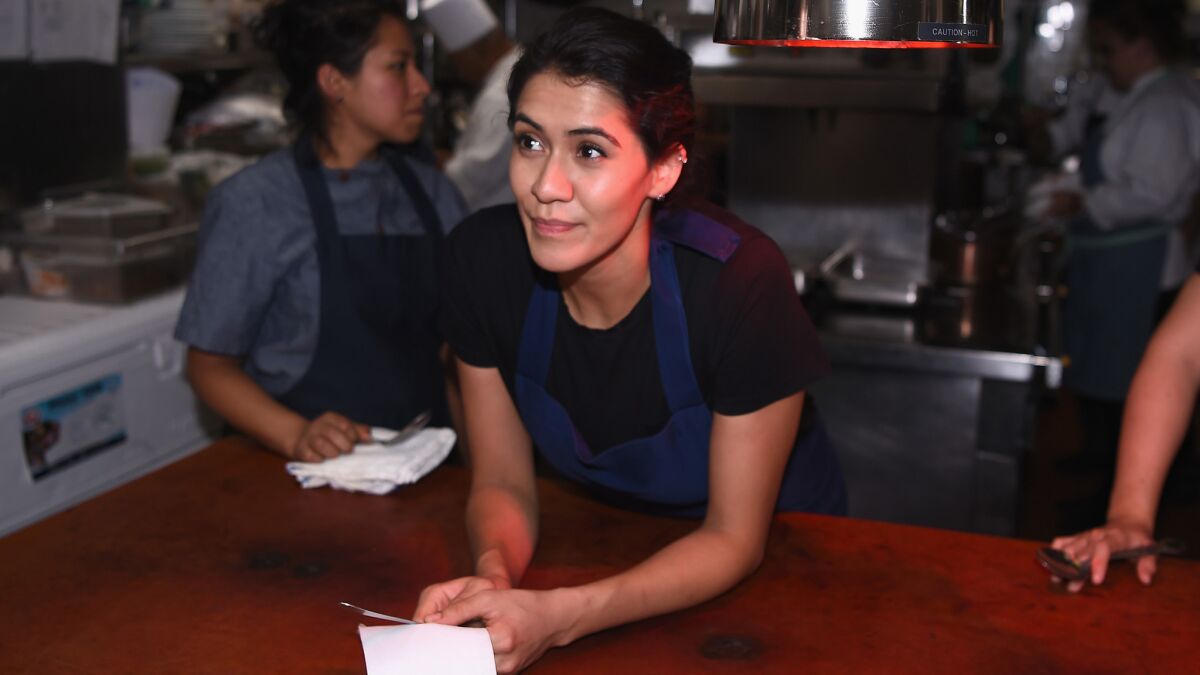 Michael Mina (San Francisco founder of the Mina Group global restaurant family; he'll open International Smoke in early 2019 at the One Paseo project in Carmel Valley);
Ludo Lefebvre (French-born, cult TV star of L.A.'s Trois Mec, Petit Trois and Trois Familia fame);
Marc Forgione (Iron Chef and judge on Food Network's "Chopped" and son of iconic New York City chef Larry Forgione);
Michelle Bernstein (Miami-based owner of MBC Michelle Bernstein Catering Company, know for her fiery Latin flavors);
Richard Blais (San Diego's Juniper & Ivy and The Crack Shack, winner of Bravo's "Top Chef All-Stars," "Top Chef" judge);
Brian Malarkey (San Diego's Herb & Wood and the upcoming Animae and Herb & Sea, judge on Food Network's "Guy's Grocery Games");
Daniela Soto-Innes (Mexico City-born winner of the James Beard Award for Rising Star Chef of the Year, leads New York's Cosme and Atla chef with Mexican superchef Enrique Olvera);
Jessica Koslow (The force behind L.A.'s Sqirl, known as much for its long lines as its innovative breakfast and lunch fare);
Evan Estrada (San Diego's pint-sized "MasterChef Junior" with the big personality).
While top tier festivals like Coachella and Stagecoach have been ramping up their culinary quotient (in 2018, Coachella featured Curtis Stone and Stagecoach brought on Guy Fieri), primo eating has always been part of the four-year-old KAABOO experience.
"One of the many things that sets KAABOO Del Mar apart from other festival experiences is the ability to engage all of the senses in an elevated and engaging way," KAABOO Chief Brand + Marketing Officer Jason Felts said in a statement Tuesday.
"Year after year, our PALATE program continues to push the envelope, taking the culinary experience to another level and we are thrilled to welcome such incredible talent from Southern California and across the country."
All KAABOO ticket holders have access to the PALATE Stage demonstrations featuring the announced chefs. Information on multiple ticket options, including VIP dining experiences, can be found at kaaboodelmar.com.
michele.parente@sduniontribune.com
Twitter: @sdeditgirl
Sign up for the Pacific Insider newsletter
You may occasionally receive promotional content from the Pacific San Diego.