2017's top San Diego dining stories
It's been a year of delicious highs and disappointing lows. Here's a taste of the 2017 dining year in review.
Restaurant of the Year
The most anticipated opening of the year lived up to the hype. Little Italy's Born & Raised is a stunning $6.5 million fine-dining showpiece that has raised the restaurant bar for whomever dares to debut in its wake. With tuxedoed servers, tableside service, elevated steakhouse fare and to-die-for décor, Born & Raised is a tour de force for the creative trio who toiled to bring it to life. Colossal kudos to co-owner Arsalun Tafazoli, executive chef Jason McLeod and designer Paul Basile. — Michele Parente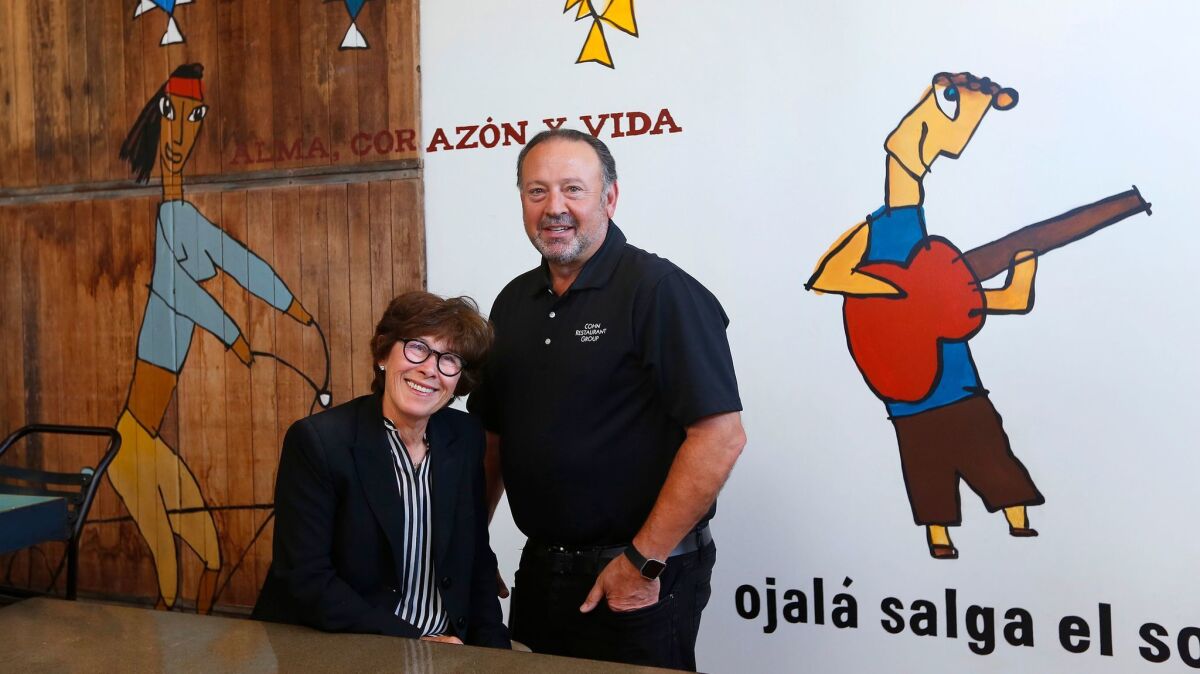 Tacos for Good
Another year, another 6,000 new restaurants from the Cohn Restaurant Group. Kidding, just a handful. But one in particular underscored how deeply woven David and Leslie Cohn are in the fabric of San Diego's community spirit. Libertad, a non-profit taqueria in Hillcrest, put the Cohns' already sky-high philanthropic giving — estimated to be $250,000 annually to about 300 local charities — on a new plane. — Parente
Ponsaty moves on
In August, the year-old Ponsaty's restaurant closed in Rancho Santa Fe. Grand Restaurant Group named the fine-dining dinnerhouse for French master chef Patrick Ponsaty, who's been cooking at kitchens around San Diego for decades. Declining sales and a dispute over ingredient sourcing led to Ponsaty's ouster. He's now chef de cuisine at the Hotel Del Coronado's 1500 Ocean. And the former Ponsaty's space is now Nick & G's, a moderately priced Italian restaurant. Meanwhile just a few miles to the west, Belgian chef Pascal Lorange's eponymous 1-year-old restaurant, Crudo by Pascal Lorange, quietly closed its doors in early December. — Pam Kragen
Bracero implodes
Javier Plascencia's high-profile foray into Little Italy turned into a newsworthy imbroglio in January when the Baja superstar chef split with partner — and brother-in-law — in a dust-up that a lawyer might euphemistically call "creative differences." The changes didn't end there. The striking two-story space got rebranded as the more casual Romesco in June, then new owners launched it as King and Queen Cantina in October. — Parente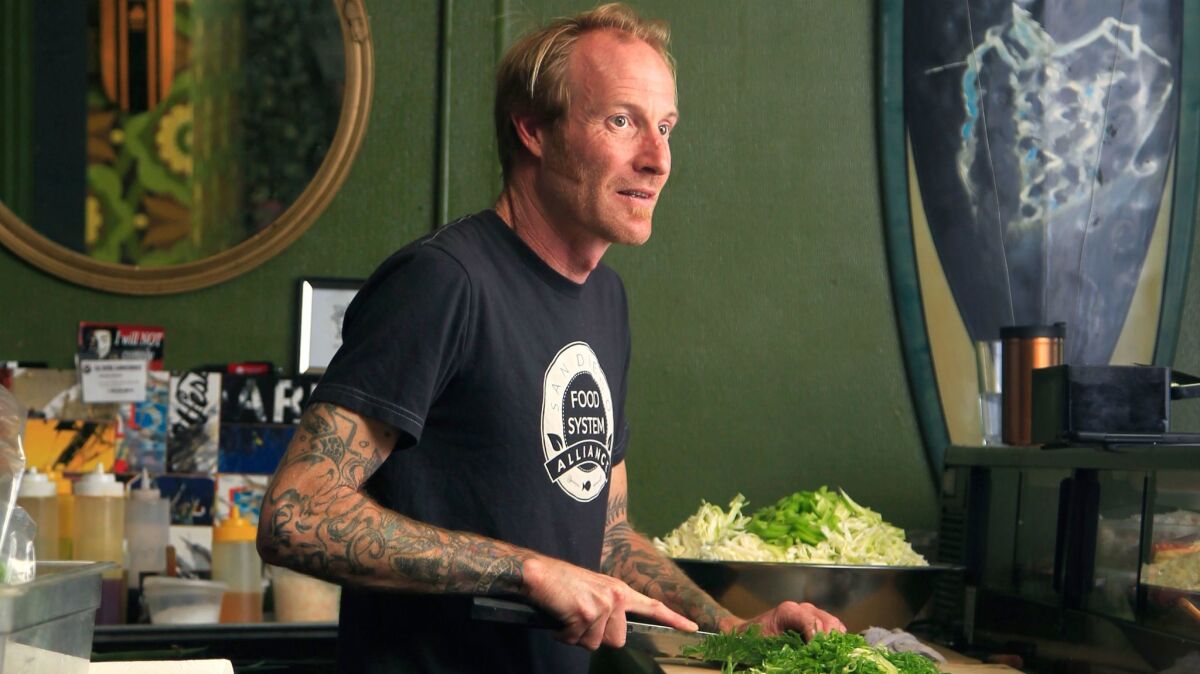 Oceanside's culinary revitalization
After decades of being known for its rowdy bars and taco shops, this city is now one of North County's hottest dining destinations. More than a dozen farm-to-table and fine-dining restaurants as well as craft breweries and tasting rooms have popped up along Coast Highway over the past eight years. The place to be? Inventive sushi chef Davin Waite's Wrench & Rodent Seabasstropub. — Kragen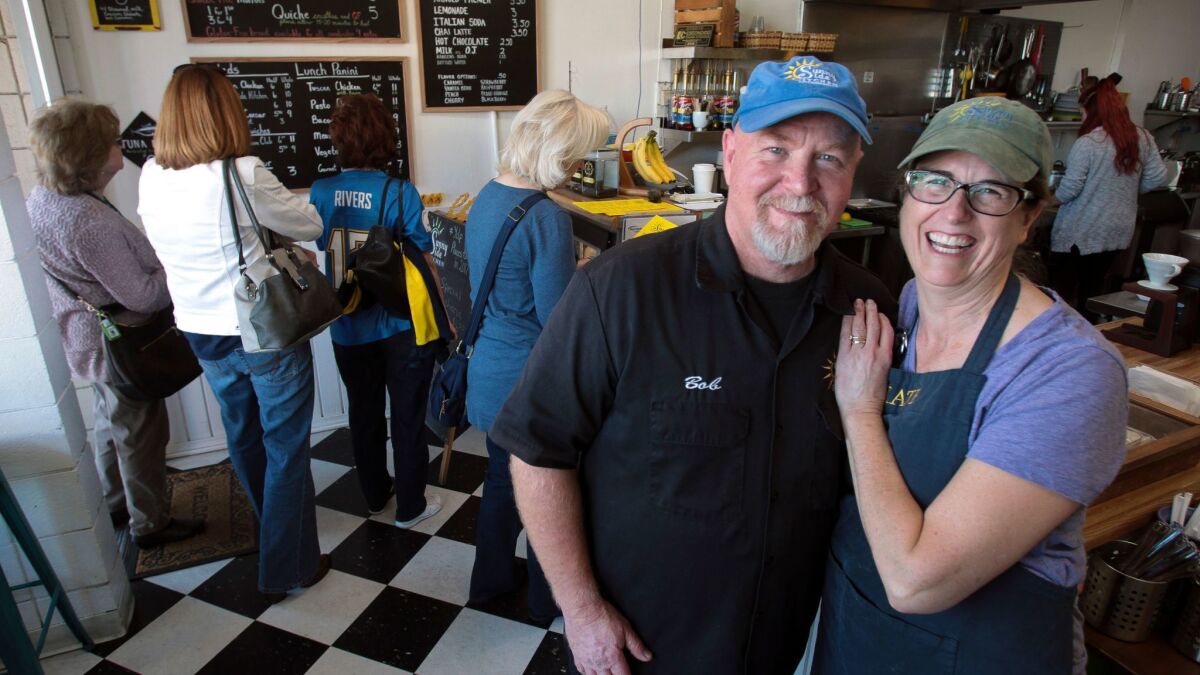 Escondido cafe makes it big
In January, downtown Escondido's family-run cafe Sunny Side Kitchen was ranked by Yelp among the "top 100 places to eat in the U.S." The 3-year-old breakfast/lunch cafe owned by Bob and Kathy Carpenter was ranked No. 51, based on number of five-star reviews from visitors. The Carpenters credit their menu — everything's made in-house — for their customers' high rankings. The only other restaurant in San Diego to make the list is the Classic Malt Shop, a '50s diner in San Diego's Midway district that ranked No. 100. — Kragen
4-in-1 dining destinations debut
This year, two food hall-style multi-venue destinations opened in coastal North County. Park 101 in Carlsbad is an indoor/outdoor two-story venue with sandwich and barbecue eateries, a beer bar and a wine bar. Open House Food + Drink in Encinitas has breakfast, Asian and beach fare eateries and a weekend pop-up tequila and raw bar. In 2018, the Whisknladle restaurant company is planning a similar multivenue dining concept in Sorrento Valley. — Kragen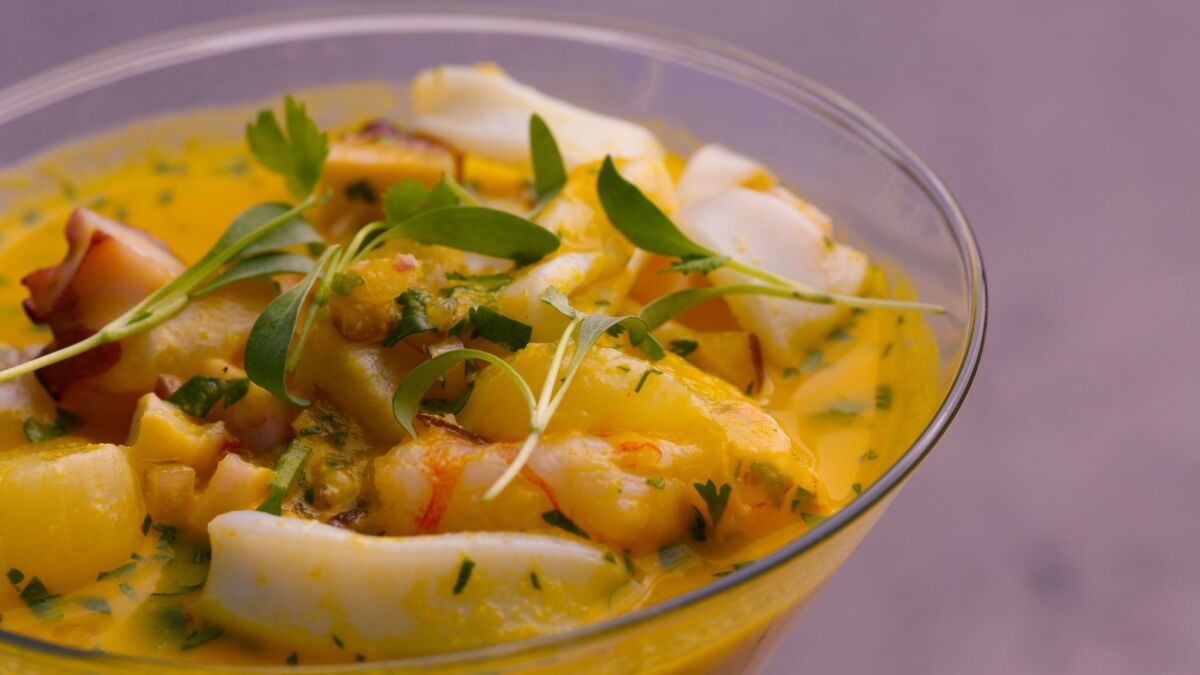 A cuisine whisperer strikes again
Restaurateur Sami Ladeki knew San Diego was a wood-fired pizza kinda town years before the region itself knew it. So it's only fitting that Ladeki would import one of the hippest cuisines on the planet here with the stellar Pisco Rotisserie & Cevicheria, at Liberty Station. As one of my dining companions said so fittingly after savoring Peruvian celebrity chef Emmanuel Piqueras' flavor-packed Asian-Latin dishes: "I've never had food that tasted like this before in San Diego." — Parente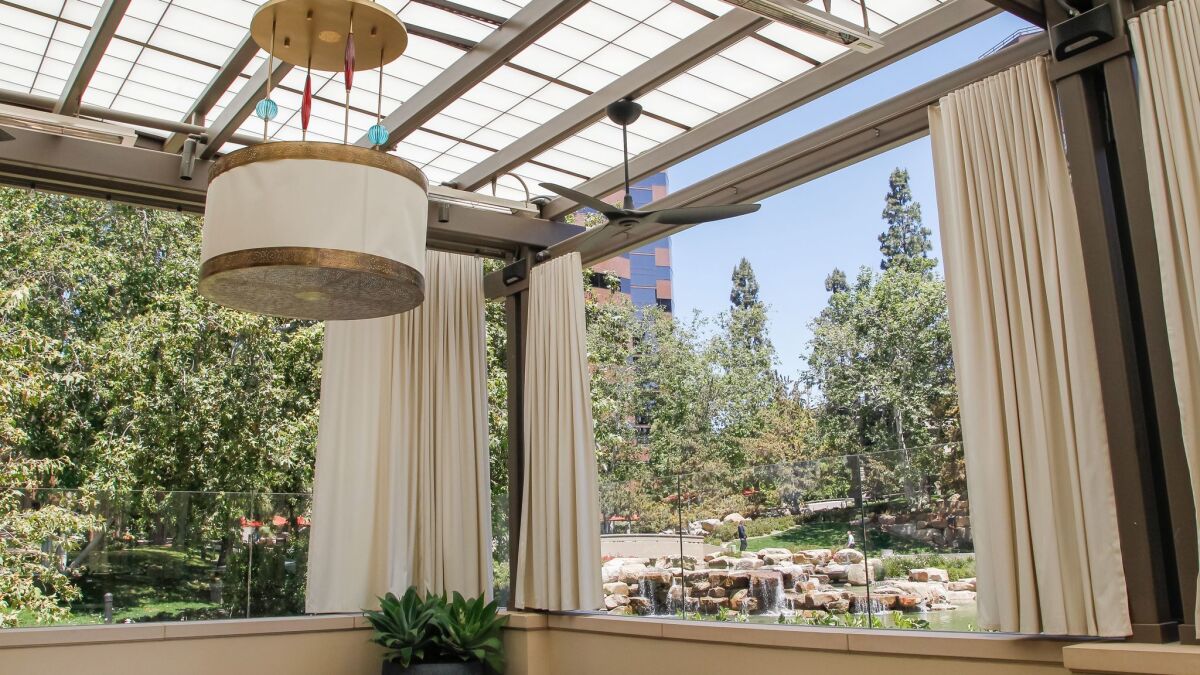 Mexican goes exclusivo
There was a time when upscale Mexican food was an oxymoron but 2017 said adios to that, with the opening of the Rick Bayless-adjacent Red O in the UTC area, Pueblo in Pacific Beach and Curadero in downtown San Diego. All three proved authenticity doesn't always have to come in the form of a food truck fish taco. With glamorous dining rooms, craft agave-based cocktails, stripped-down coastal Baja and regional cuisine this trifecta served up this border area's next gen of Mexican food. — Parente
Ciao, Bice
Restaurant owners are never shy about lamenting how rising labor costs are making their already-slim profit margins even slimmer. But we can't recall another case in the county where they were blamed, in part, for an eatery's demise. In announcing the shuttering of downtown San Diego's elegant Bice in August, partner and executive chef Mario Cassineri did just that. "Unfortunately, fine dining does not have the draw it once had," Cassineri said in a statement. "This reality, combined with unforgiving leases and the rising cost of labor, brought us to a very difficult decision." — Parente
What we're most looking forward to in 2018?
Monzu Fresh Pasta, East Village
After a day spent making pasta at a cooking school in Florence this year, I have a new appreciation for this simple but endlessly versatile food. So I'm excited about Monzu. In March, slow food enthusiasts Aldo de Dominicis Rotondi and Serena Romano will open this affordable Italian pastaria, serving fresh, handmade pastas and authentic regional sauces from Sicily, Campania, Puglia and more. 455 10th Ave., East Village. monzufreshpasta.com — Kragen
El Jardín, Liberty Station
Bracero may be gone, but its former chef de cuisine Claudette Zepeda-Wilkins is still cooking with fire. Catch her in this season of Bravo's "Top Chef" as she brings her sassy brand of modern regional cooking to Colorado. Your appetite will be primed for her next starring role — helming the sophisticated spot El Jardín, at Liberty Station, scheduled to open in early 2018. The renderings of this upscale restaurant show an expansive dining room, a stylish patio and lots of tequila and mezcal options. 2865 Sims Road, Liberty Station, Point Loma. eljardinrestaurantbar.com — Parente
michele.parente@sduniontribune.com
Twitter: @sdeditgirl
Sign up for the Pacific Insider newsletter
You may occasionally receive promotional content from the Pacific San Diego.