Hacienda de Vega family back with new restaurant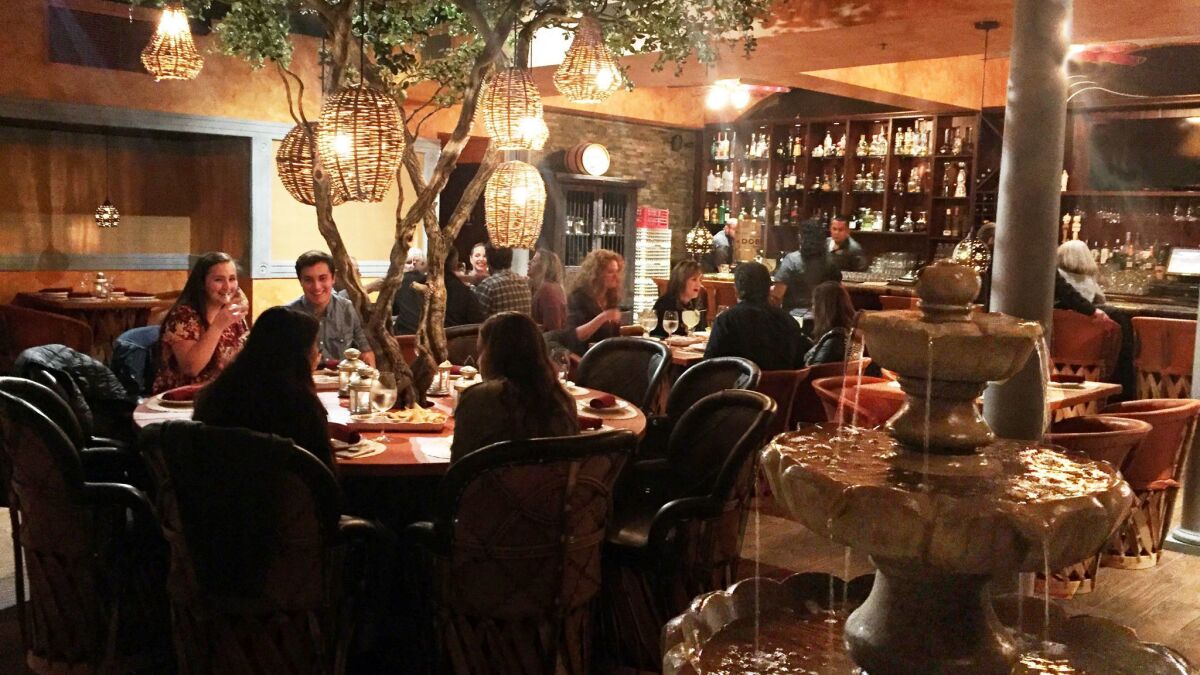 Encinitas —
Five months after they were forced to close their popular Hacienda de Vega restaurant in Escondido, the family behind the popular Mexican eateries will open a new location today on the border of Rancho Santa Fe and Encinitas.
The new Hacienda de Vega, at the intersection of Rancho Santa Fe Road and Manchester Avenue, is located in the Rancho Santa Fe Plaza shopping center. Company founder and president Alonso Vega-Albela said it's been a challenging time, but he's happy with the result.
"We are very happy to be back doing what we enjoy," he said. "It certainly has been one of the most difficult transitions of my professional career, but the support of our Escondido fans and the trust and willingness of my staff to take this leap of faith with me got us through it."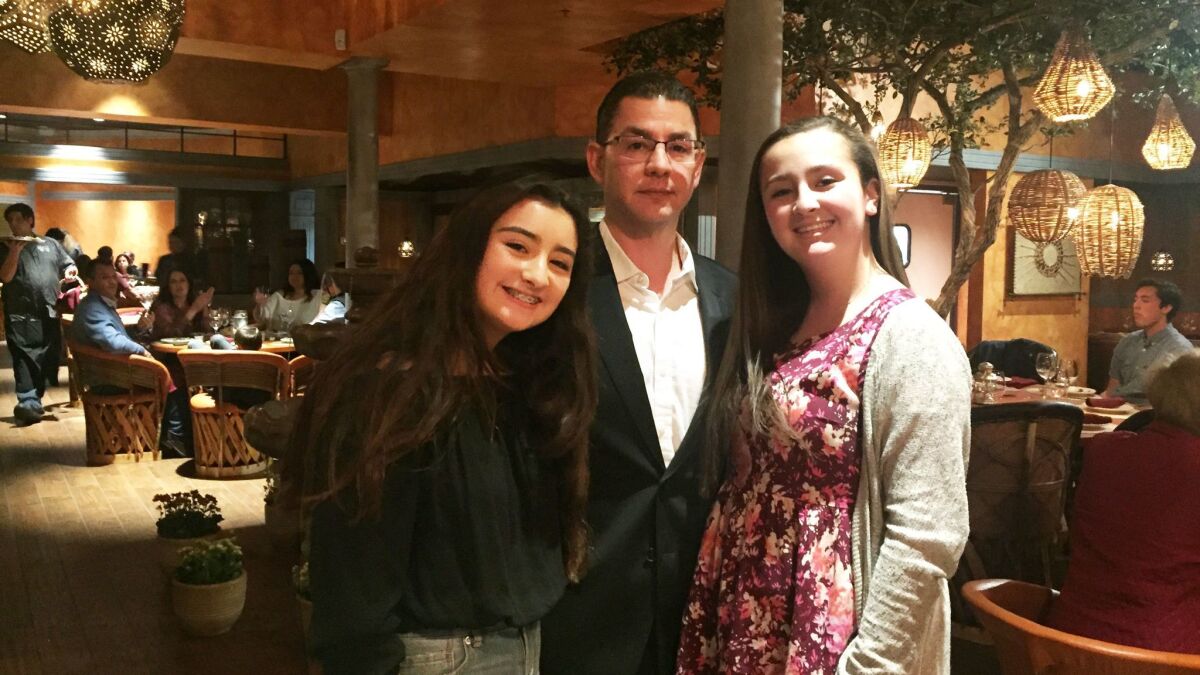 Hacienda de Vega takes over the space formerly occupied by Bentley's Steak & Chop House, which closed in December when its owner retired.
Vega-Albela said he gutted the former Bentley's space and put in all new furnishings, including a new wood floor and new furniture and decor from Mexico.
The dining room now features a burbling fountain, hanging lanterns and illuminated faux trees that re-create some of the outdoor charm of the company's Escondido location, which closed on Sept. 30.
The former location at 2608 S. Escondido Blvd. was one of the city's most popular restaurants for 15 years. It was known for its scenic dining deck surrounding a large pond and waterfall.
The building in Escondido was built in 1948 as the model home for a community of adobe home properties in the area. In 1962, it was converted into a Mexican restaurant that changed hands several times. Vega-Albela leased the space and gave it his family name in 2003.
Last year, negotiations for a lease extension on the property fell through, and Vega-Albela stunned the community when he announced the closure on Facebook just hours before its final dinner service. More than 100,000 Facebook followers viewed the post over the next 24 hours and more than 600 people posted comments on their heartbreak and memories.
Vega-Albela, who lives in 4S Ranch with his family, said it was heartbreaking to close his first restaurant — they also have a 4-year-old location at 5806 Van Allen Way in Carlsbad — but he was overwhelmed by the public's response.
"We were very humbled to see what happened. Our customers really responded to our news and have been so supportive," he said.
Almost all of the Escondido location's employees were given temporary jobs at the Carlsbad location until the new Rancho Santa Fe restaurant was ready. Carlsbad employees offered to work reduced shifts over the past several months to accommodate the Escondido workers, many of whom have been with the company for 10 or more years, Vega-Albela said.
Although the new 4,200-square-foot Rancho Santa Fe location has a smaller footprint than the former 1-acre Escondido location, it has more seating, with 114 seats indoors and 115 on the patio. It also has a private dining room with a communal table and a full bar.
The restaurant serves the same menu, developed by family matriarch and executive chef Patricia Vega. She was raised in Mexico City and her dishes reflects the cuisine and ingredients of that region. There are no combination plates or American-style yellow cheese on the dishes.
Vega-Albela said his goal with the new location is to upgrade the experience for diners.
"We're elevating our brand," he said.
Bentley's was known for its extensive wine list. Vega-Albela said he won't try to compete with that, but he is bringing in a selection of 35 fine wines from Latin America. He is serving Monte Xanic wines from Mexico's Valle de Guadalupe and Maestro Dobel tequila from Jalisco, Mexico. There are also wines from Chile, Argentina and elsewhere in South America.
"I don't want to pretend to be something that we are not and a wine destination we are not," he said. "But I do know that our guests (here) are used to a good variety of styles and complexities in their wine so I'm trying to make that available."
The restaurant is now serving lunch, dinner and Sunday brunch.
Hacienda de Vega
Hours: 11:30 a.m. to close (around 10 p.m.) daily. Sunday brunch service from 10 a.m. to 2 p.m.
Where: 1621 S. Rancho Santa Fe Road, Encinitas (at Manchester Avenue)
Phone: (760) 738-9804
Online: haciendadevega.com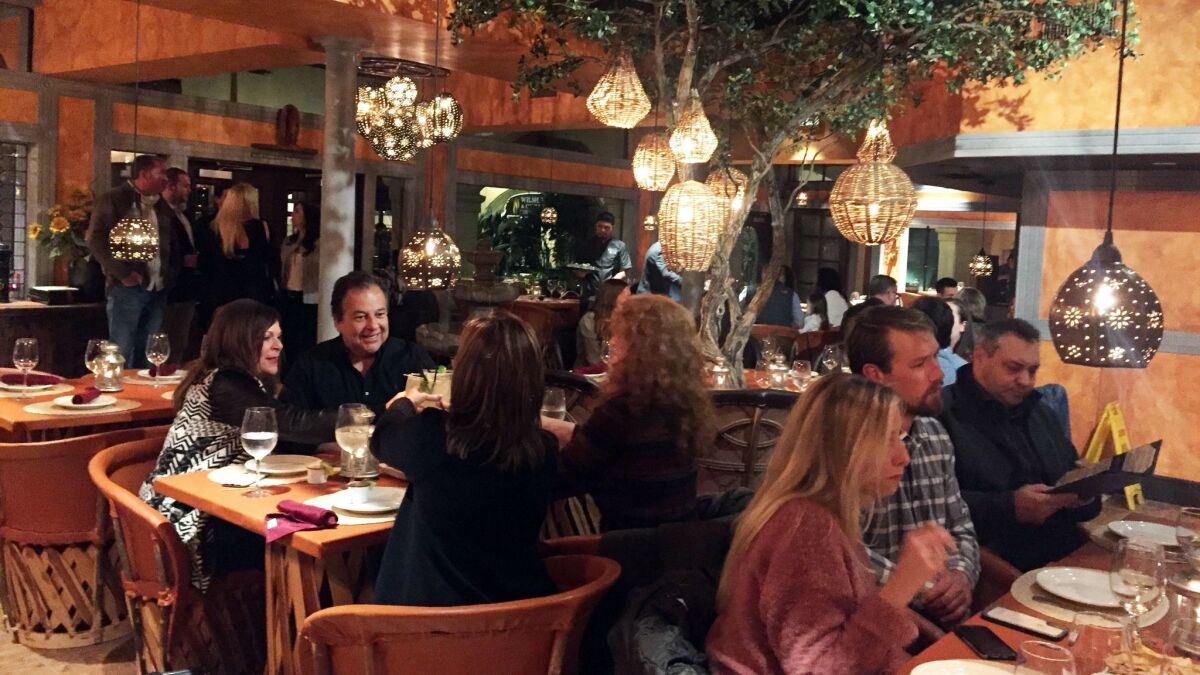 Sign up for the Pacific Insider newsletter
PACIFIC magazine delivers the latest restaurant and bar openings, festivals and top concerts, every Tuesday.
You may occasionally receive promotional content from the Pacific San Diego.