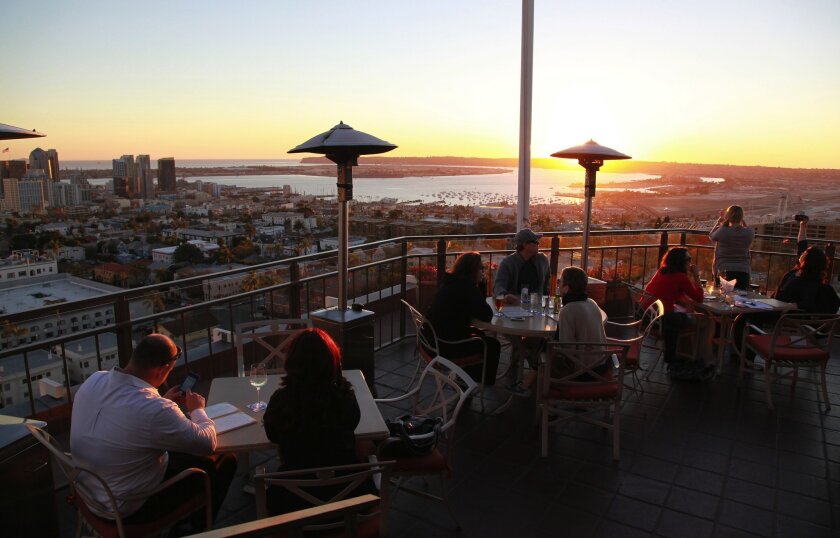 When it comes to scenic dining, it's hard to beat San Diego. At least that's the consensus among diners in OpenTable's just-released list of America's 100 Most Scenic Restaurants.
Ten local restaurants, stretching from Coronado to Cardiff, made this year's list. That's up from just two restaurants last year (The Marine Room and Mister A's). With 10 local listings, San Diego outranked every other metropolitan area in the country, with the L.A. region close behind.
None of the San Diego-area scenic spots that made this year's list are new, but more San Diego restaurants are now using the OpenTable app to book reservations, so more locals and visitors gave high marks to the region's best tables with a view. OpenTable also took into consideration reviews posted by diners on its website.
Here are the local picks, which OpenTable ranked in alphabetical order, not by votes.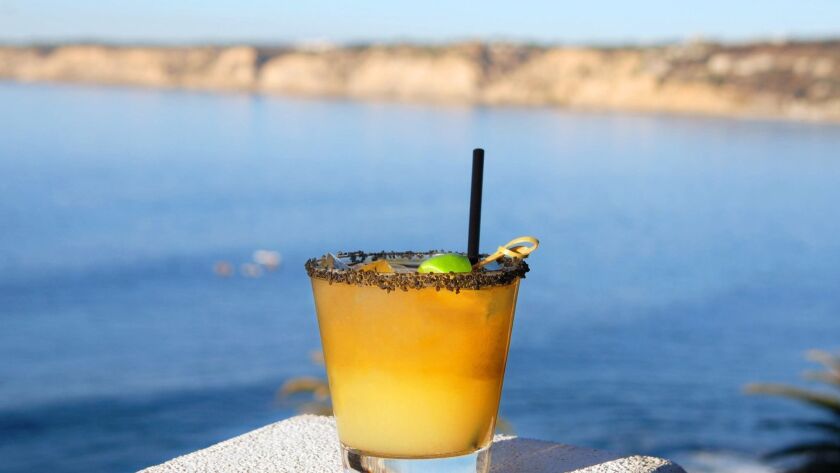 Duke's, La Jolla
One of La Jolla's newer coastal entries, the Hawaii-based restaurant chain Duke's took over the old Top O' the Cove space, which boasts a panoramic two-story view of La Jolla's coastline from its upstairs bar and downstairs dining room. 1216 Prospect St., La Jolla. (858) 454-5888. dukeslajolla.com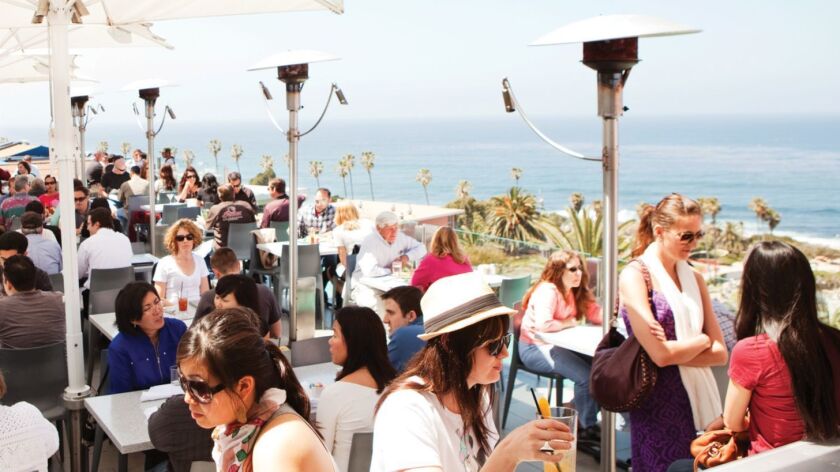 George's Ocean Terrace, La Jolla
The casual al fresco sister eatery to upscale George's at the Cove, the Terrace has an unobstructed view of La Jolla Cove. It's such a popular spot to dine as the sun goes down that the reservation page on its website includes a handy daily sunset schedule. 1250 Prospect St., La Jolla. (858) 454-4244. georgesatthecove.com/ocean-terrace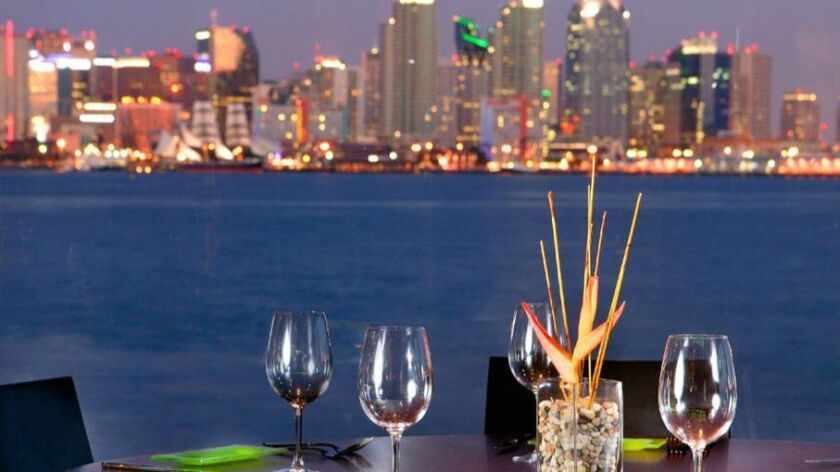 Island Prime, Harbor Island
San Diego's Cohn Restaurant Group is known for building restaurants with a view. This waterfront steak-and-seafood eatery, and its C-Level Lounge, is situated at the eastern tip of Harbor Island, offering an unmatched 180-degree view of San Diego Bay and the downtown skyline. 880 Harbor Island Drive, San Diego. (619) 298-6802. cohnrestaurants.com/islandprime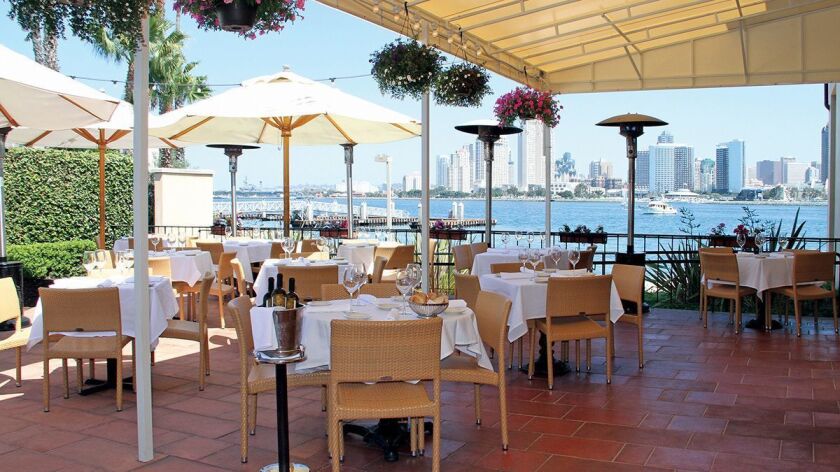 Il Fornaio, Coronado
Located near the Coronado Ferry Landing, this Italian fine-dining restaurant has a north-facing view that takes in the Coronado Bridge, the San Diego Marina and downtown skyline. 1333 First St., Coronado. (619) 437-4911. ilfornaoi.com/coronado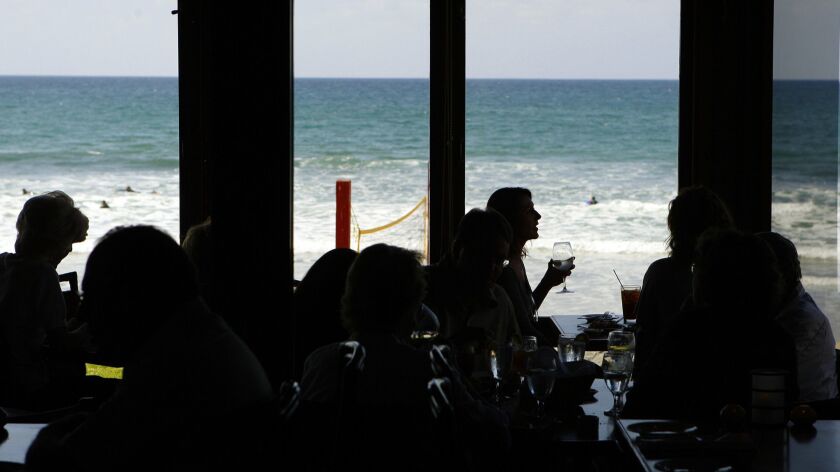 Jake's Del Mar
This long-popular seafood restaurant sits on a low cliff overlooking Del Mar's sandy beach near Powerhouse Park. Locals like to belly up to its bar, which is backed by a wall of windows facing the waves. 1660 Coast Blvd., Del Mar. (858) 755-2002. jakesdelmar.com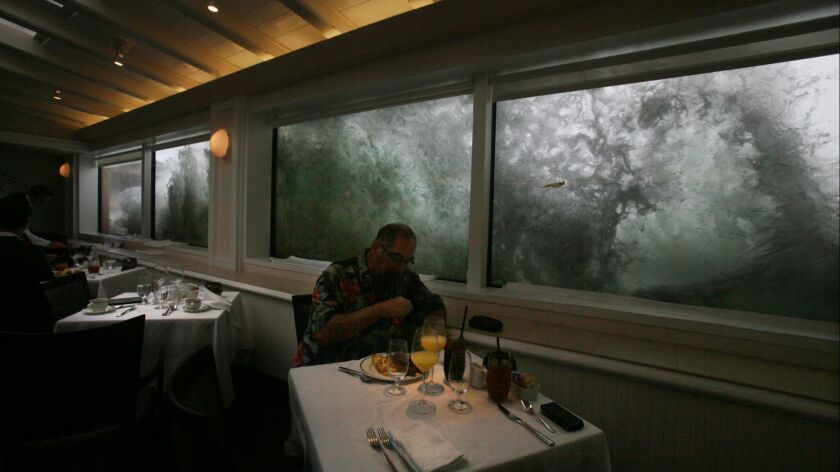 Marine Room, La Jolla
Beloved by San Diegans for 77 years, this global cuisine restaurant on La Jolla Shores is famous for its waterfront location where high-tide surf can literally pound against the fortified windows of the terraced dining room. 2000 Spindrift Drive, La Jolla. (858) 459-7222. marineroom.com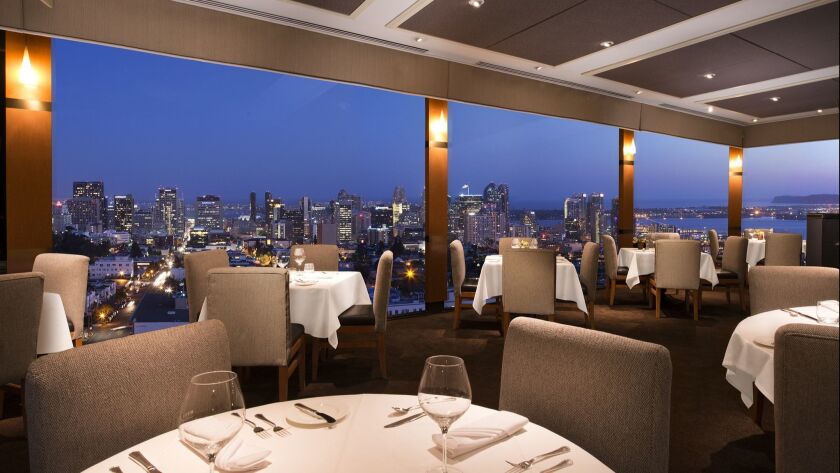 Mister A's, Bankers Hill
Mister A's in Banker Hill is famous for its 360-degree rooftop view of downtown San Diego, Coronado and Balboa Park and its eye-level view of passing jetliners landing at nearby Lindbergh Field. 2550 Fifth Ave., San Diego. (619) 239-1377. asrestaurant.com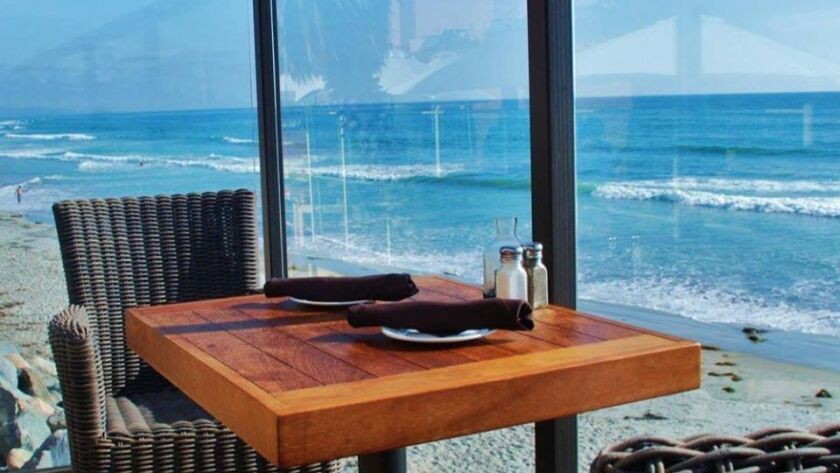 Pacific Coast Grill, Cardiff by the Sea
This two-tiered California cuisine eatery literally sits on the sand in Cardiff. Diners on both floors can dine inside or al fresco for a 180-degree view of Cardiff Beach. 2525 S. Coast Highway 101, Cardiff. (760) 479-0721. pacificcoastgrill.com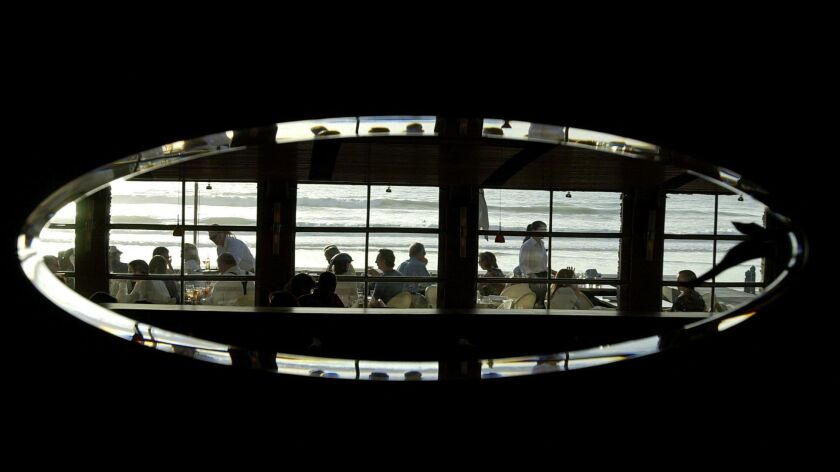 Poseidon, Del Mar
Located right next door to Jake's Del Mar near the 17th Street lifeguard tower, Poseidon offers indoor dining, but it's best known for its long rows of beachside patio tables where diners are just a few dozen feet from the waves. 1670 Coast Blvd., Del Mar. (858) 755-9345. poseidonrestaurant.com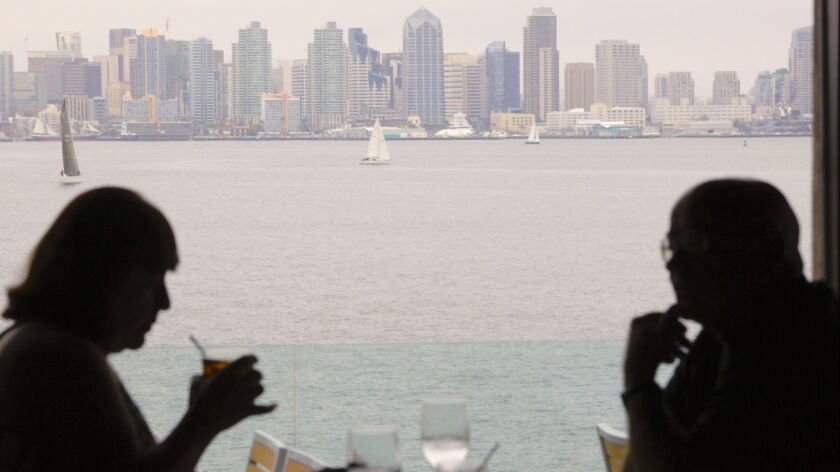 Tom Ham's Lighthouse, Harbor Island
Situated at the west end of Harbor Island, Tom Ham's nautically themed seafood restaurant offers views from all directions, including the San Diego Bay coastline, downtown San Diego's skyline and Coronado. 2150 Harbor Island Drive, San Diego. (619) 291-9110. tomhamslighthouse.com
---