Rebecca's Coffee House, longtime South Park icon, is closing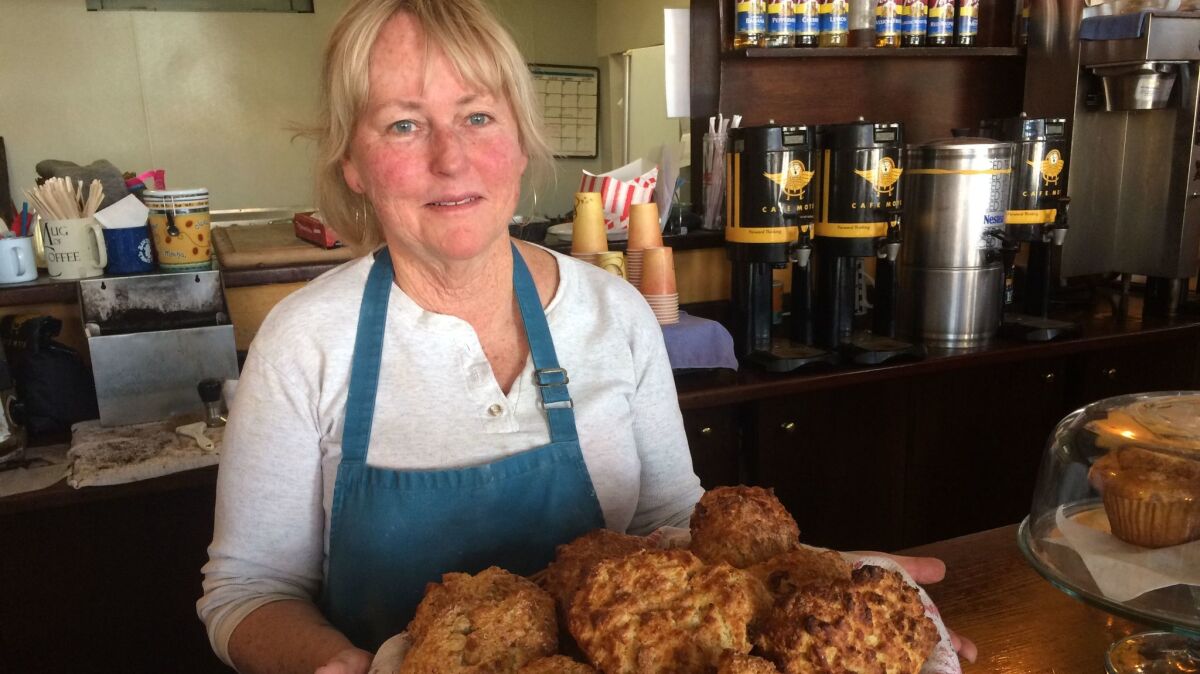 Long before South Park's housing prices started soaring, hip restaurants were opening and the once edgy neighborhood was catching the attention of national publications, there was Rebecca's and her irresistible scones.
A South Park mainstay for 25 years, the comfy coffee house with the second-hand sofas, live music, house-made scones and strawberry jam is closing this week, the victim of rising rents.
Owner Rebecca Zearing went to court earlier this month in hopes of overturning a November order by her landlord to leave but was unsuccessful. Unable to afford what she said would have been a doubling of her monthly rent, Zearing is clearing out her furnishings and equipment this week while she sells an occasional coffee or pastry to customers. She said she doubted she could have afforded a hike in her monthly rent from $2,800 to $5,600, an offer she says was made to her earlier this year.
"I thought with all these years being in business, I wish there would have been some consideration on the rent, but no, they gave me a 15-day window to decide," Zearing said, in between packing up.
"This has become a lot more than a space to sell stuff. It's my life and I'm losing my life."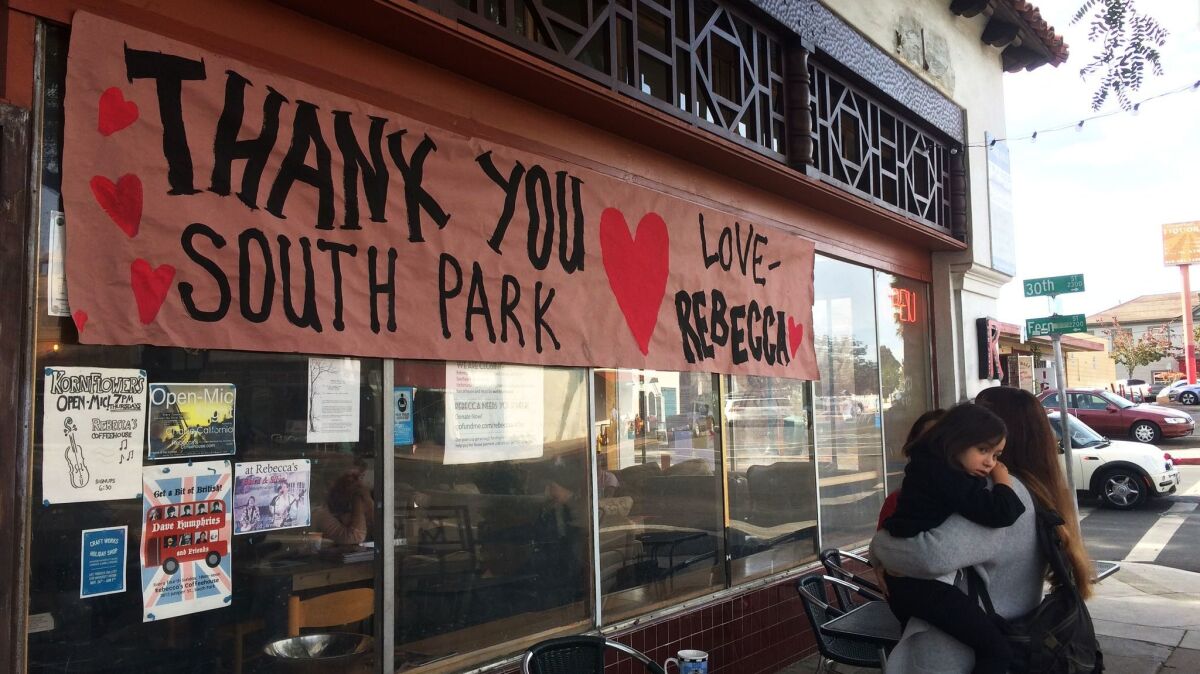 Commercial real estate broker Tony Franco insists that the landlord had proposed to Zearing a modest increase in her rent but when she said no, the couple that has owned the 1920's-era building on Juniper and Fern streets for decades, hired his firm to market the property.
The asking rent for the 2,800-square-foot space was $8,900 a month, he said.
"We were looking for another coffee shop or restaurant tenant," Franco said. "Not only did we find one, we found more than 12 who wrote offers for three times more than she was paying."
While a new lease has not been finalized, Franco said he is hoping the new tenant — either a coffee house or restaurant — will be operating by the first quarter of next year. He would not disclose who the expected tenant will be.
"What everyone failed to understand in the community is that while they all love Rebecca's and the low rent she had, they had no compassion for the landlords who were getting taken advantage of for a long time and their costs were going up," Franco said. "All they wanted to do was keep up with inflation."
Opened in the early 1990s and expanded more than a decade ago, Rebecca's is not only widely known for her over-sized tender scones — from walnut and apple cinnamon to pear ginger and banana chive — but also as a venue for listening to live music.
But it hasn't always been easy. When Zearing embarked on a plan to expand her space in the early 2000's, it seemed like it would never come to pass. But thanks to the help of friends, sweat equity and the sale of "coffee futures" to the community, Zearing was able to scrape together the last bit of money she needed to open the much larger Rebecca's in 2005.
As evidence of her large following and strong community support, a GoFundMe campaign to help Zearing regain her financial footing and restart her business elsewhere, has raised more than half of the $30,000 goal.
Although she is feeling overwhelmed by the closure, Zearing says her plan is to eventually reopen elsewhere but has no definite plans. In the interim she hopes she might be able to use someone's commercial kitchen — she has had offers — and sell her scones somewhere else.
lori.weisberg@sduniontribune.com
(619) 293-2251
Twitter: @loriweisberg
Sign up for the Pacific Insider newsletter
You may occasionally receive promotional content from the Pacific San Diego.