Coronado's dining magnate cooks up something new for the Ferry Landing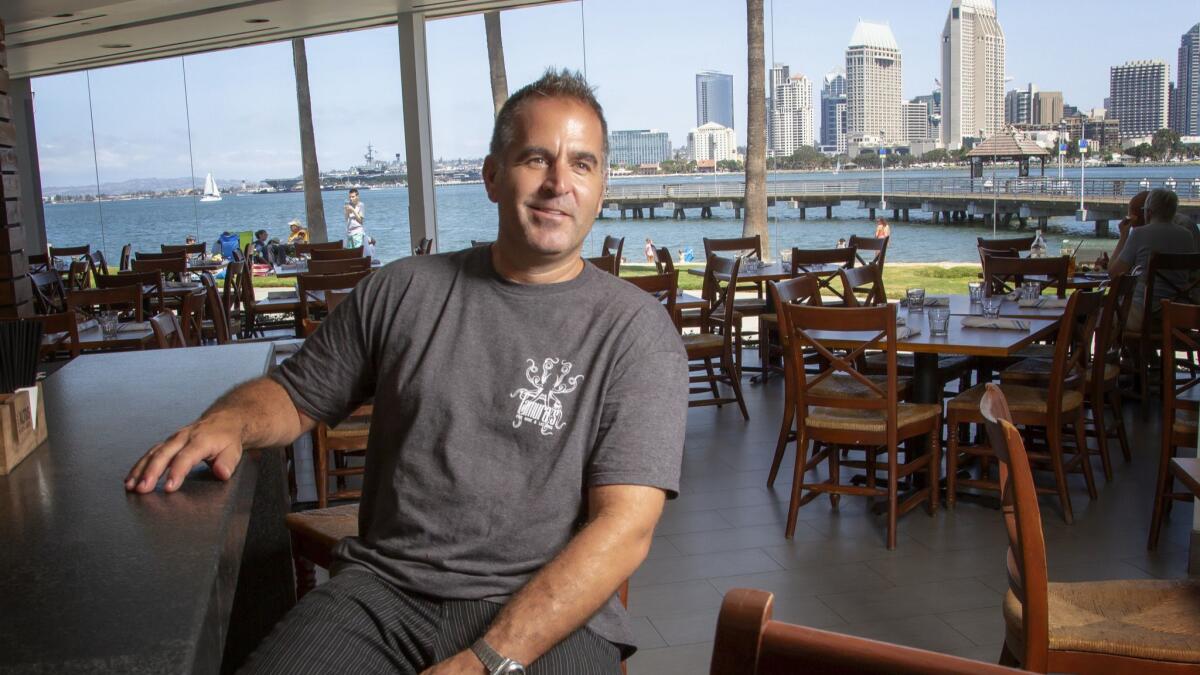 More famous for its views of downtown than its restaurants, the Coronado Ferry Landing is in the midst of a culinary makeover that continued Wednesday with the unveiling of el Roy's Tequila Bar + Kitchen.
The "Mexican-ish" eatery, which replaces Candela's on the Bay, comes from Coronado dining magnate David Spatafore and his Blue Bridge Hospitality group. The team assumed management and operations — but not ownership — of the property in May, quietly updating the venue and elevating the menu over the summer months.
Now the restaurateur is ready to show off his latest concept with an unscripted, Mexican-inspired theme that pays homage in name to Spatafore's first farm-to-table Coronado venue, Leroy's Kitchen + Lounge. Here Blue Bridge hopes to appeal to residents and visitors alike with fresh flavors, craft cocktails and a backdrop that rivals any in town.
"This is the best view of San Diego there is," Spatafore said of el Roy's bayfront location at 1201 First Street, explaining in part his rationale for opening another restaurant on the Ferry Landing.
His group already has a substantial presence at the tourist destination, owning and operating Village Pizzeria, Lil' Piggy's Bar-B-Q and Coronado Coffee Company.
"We weren't looking to take over another property," he said, but owner Mestre Restaurant Group was trying to sell and Spatafore, a Coronado native, saw an opportunity to tackle a new challenge close to home.
Blue Bridge didn't buy the restaurant outright. Instead the group will weigh the business prospects of purchasing the venue as it simultaneously converts it into something more aligned with its dining portfolio, which also includes Stake Chophouse and Liberty Public Market.
The Candela's location is not without its challenges — high rent and a confused history being two of them. But Blue Bridge and Mestre are jointly investing an estimated $200,000 to overhaul the 5,700 square-foot indoor-outdoor space.
Improvements include utilitarian upgrades such as new table tops and better kitchen equipment to more substantial changes like the planned bar extension that will create more seats with views of the water. The space also now features more color and a large, custom skull mural created by local artist Aleck Christian.
Everything is being done piecemeal as Blue Bridge looks to capitalize on what's left of summer crowds — and work to entice locals to come back year round. To do so, the food will need to be as impressive as the location, especially since Coronado residents can, according to Spatafore, take the latter for granted.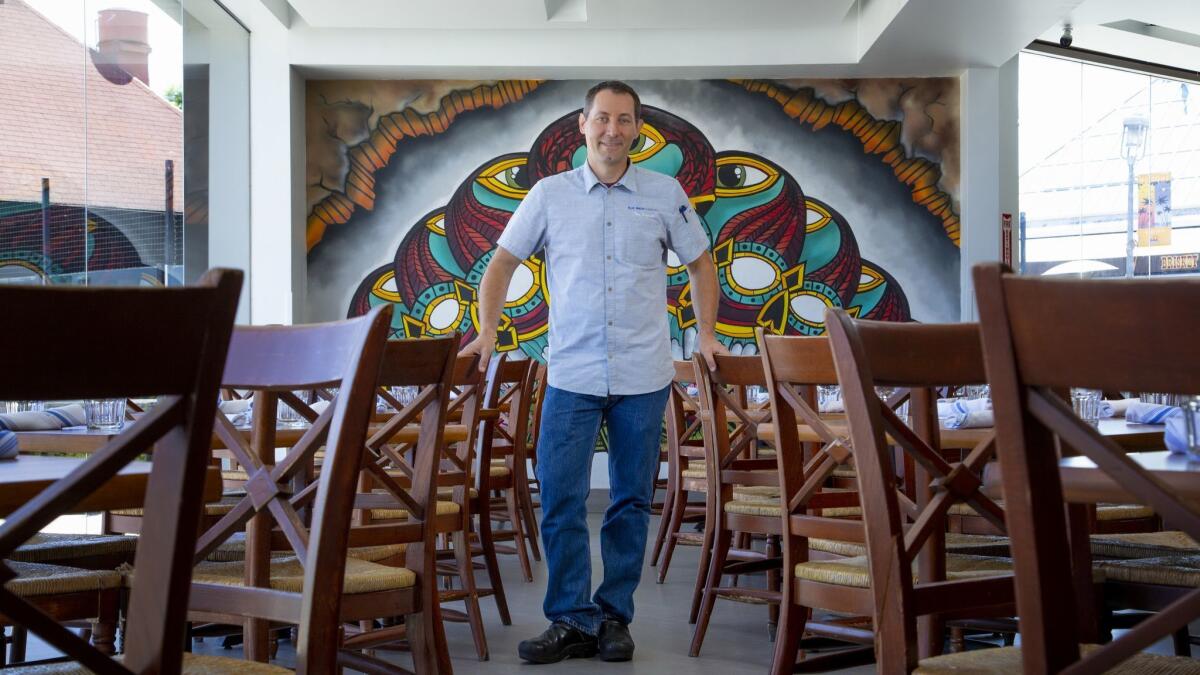 El Roy's takes traditional Mexican ingredients in unconventional directions for unexpected-yet-familiar dishes like the watermelon and citrus shrimp ceviche or the Mexican corn pudding. The latter, a starter dish with charred poblano and cotija cheese, is a mix of ideas: traditional street corn and the more refined French corn pudding.
"We're not taking ourselves too seriously," explained Tim Kolanko, the executive chef for Blue Bridge who is overseeing research and development at el Roy's.
The tequila menu is more on the nose; el Roy's sells more than 90 blanco, reposado, añejo and special agave choices. Margaritas, artisanal cocktails, and beer and wine round out the beverage menu.
Quality food and drinks, combined with 20 years of experience, are the ingredients Blue Bridge will use to turn the troubled Candela's lot into a highly trafficked dining destination. If successful, it'll be a victory for Spatafore's efforts to transform Coronado into a foodie paradise.
"For years and years, there was more of a touristy mentality to food and it showed in the seasonality of how business flowed here. The winters were long and cold; like some Siberian vacation," he said.
But that's not the case any longer — at least at Spatafore's restaurants. His hometown investments, in spite of Coronado's remote-to-San-Diego island reputation, have been profitable for his restaurant collective.
"I don't think Coronado will ever go out of fashion."
jennifer.vangrove@sduniontribune.com (619) 293-1840 Twitter: @jbruin
Sign up for the Pacific Insider newsletter
You may occasionally receive promotional content from the Pacific San Diego.