First Bite: Maestoso is fun, interactive but still fine-tuning
Just one month into service, Maestoso in Hillcrest is off and running as one of San Diego's hottest new restaurants.
Rome-born chef Marco Maestoso promised modern Italian food with a difference, and despite some opening kinks, the fledgling eatery has delivered on that promise.
There's still work to be done on the style and speed of service, entree pricing and food temperature. But the bones of the operation are strong.
Maestoso has a regular menu, but the concept that has captured diners' imaginations is the passaggi, a dim-sum-style cart that servers (and sometimes chefs) push through the dining room every 15 minutes or so. Dishes range from bites to appetizer-size portions, priced from $2 and up.
This makes for fun, interactive, spur-of-the-moment culinary surprises, since you never know what's rolling by next. I saw everything from tiny squares of pinsa, an ancient Roman flatbread, to cold salads to whole shanks of lamb.
Unfortunately, some items were cold by the time they trundled by my table, and at least one diner online complained that the cart was near-empty before it reached tables farthest from the kitchen. But on my second visit, I saw warming trays on the carts and one cart that took an express route to the remote patio tables.
The pastas are made in-house and have ranged from good (the maccheroni) to heavenly (the tortelli). As for the pinsas, they range from flavorful but dry for the mushroom trio option to luscious for the purple potato version.
Pricing is fair for most items, though some need adjustment, like the Majestic Meatballs, priced at $9 for three smallish meatballs. The best and most affordable way to dine is a mix of menu and passaggi if you're open for adventure.
And adventure is what Maestoso does best. I couldn't wait to go back and found that many of the diners around me were on their second or third visit. Maestoso is a lively spot with a friendly team of Italian chefs, a planned series of in-house pop-ups by guest chefs, affordable wines by the glass, and the appetizing promise of surprise.
Maestoso
Address: The Hub Hillcrest, 1040 University Ave., Suite B101, Hillcrest
Phone: (619) 642-0777
Online: maestoso.com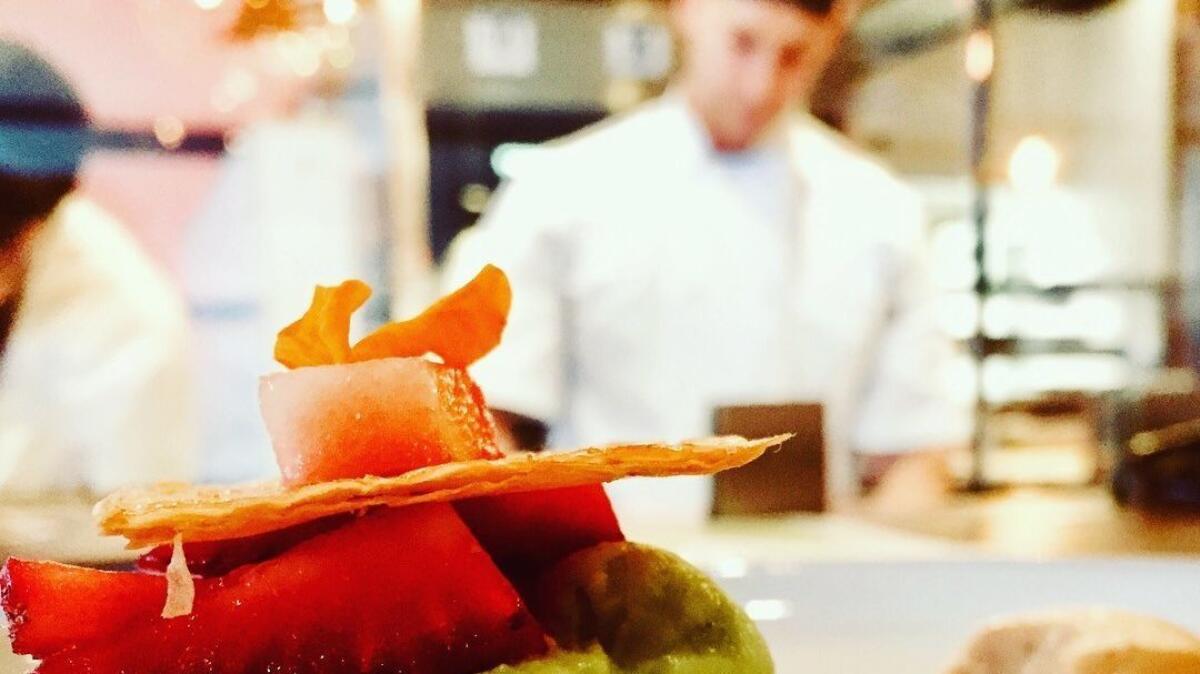 pam.kragen@sduniontribune.com. Twitter: @pamkragen
Sign up for the Pacific Insider newsletter
You may occasionally receive promotional content from the Pacific San Diego.