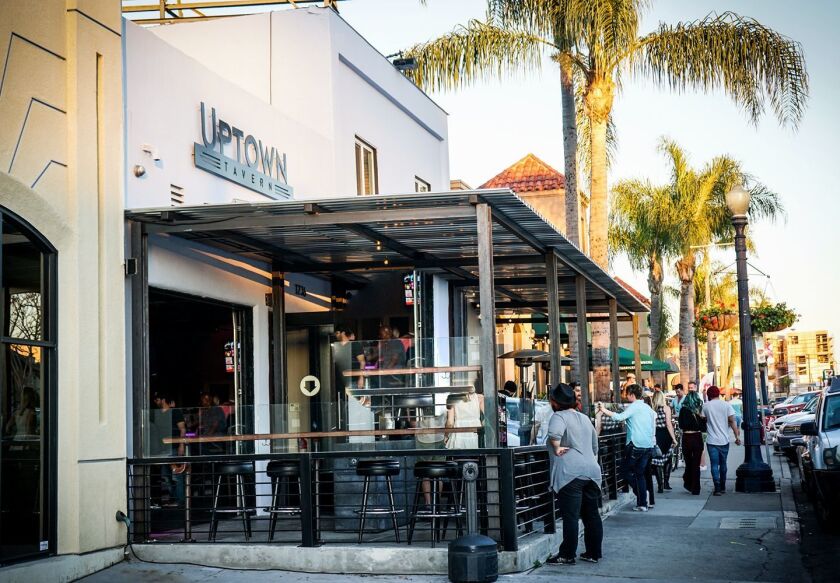 Executive chef Mark Molina of Uptown Tavern will titillate diners' senses on May 9 when he launches the first in a series of dinners called "Darkroom — A Dinner Series."
During the five-course chef's tasting menu, diners will be completely in the dark, removing their sense of sight from the equation. The thought being that diners will indulge in a more enhances sensory dining adventure.
This isn't the first of this kind of experience. There's Opaque in Santa Monica and BLACKOUT Dining in the Dark in Las Vegas, which are restaurants dedicated completely to dining with the lights out.
The experience at Uptown Tavern will be hosted inside the Arrow Lounge private dining room with a limit of 20 seats. Reservations are required for the $49.95 per person dinner, which includes a welcome aperitif cocktail.
For each event, chef Molina will prepare a new special tasting menu inspired by local ingredients of the season.
Reservations can be made online at eventbrite.com.
Uptown Tavern, 1236 University Ave., Hillcrest, uptowntavernsd.com
---