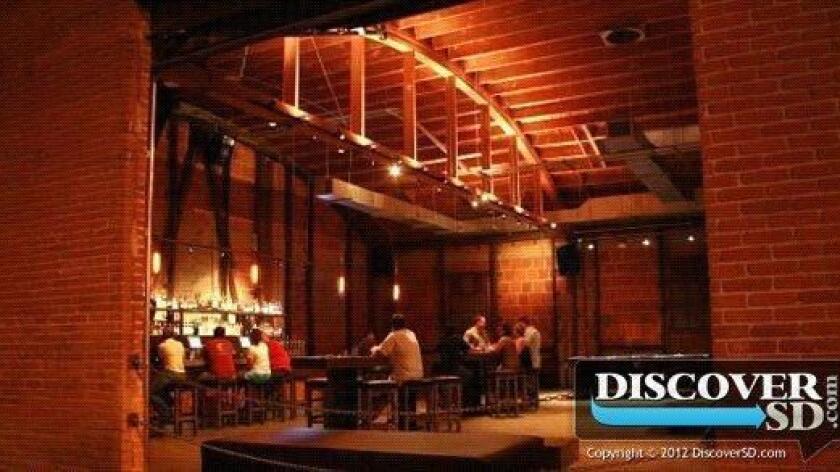 Jon Mangini is a San Diego restaurateur known for casual neighborhood eateries with an urban edge, such as BASIC Kitchen + Bar in East Village, URBN Coal Fired Pizza in North Park and Gang Kitchen -- the new Asian concept coming soon to an industrial warehouse downtown.
The highly anticipated 5,000 sq. ft. spot is slated to open doors November 2012. This week, Mangini and his crew released a sneak preview of the Gang Kitchen menu and design renderings.
Gang translates to 'steel' in Mandarin, and Gang Kitchen marks Mangini's first Asian project in San Diego. But the concept isn't new to the Connecticut-born coal fired pizza pro. During his time with CB5 Restaurant Group, Mangini helped to open a varied spread of restaurants, including both Asian and Italian. Despite the big success of his industrial pizza joints, Gang is the project he has been looking forward to since arriving in San Diego. To bring the vision to life, Mangini partnered with executive chef Jo Ann Plympton and renowned architect Graham Downes.
Chef Plympton's multi-Asian menu is divided into four simple sections packed with exotic flavor. 'Small' selections range from Szechwan lobster crepes, to pork potstickers, black pepper oysters, goat cheese wontons, and bbq spare ribs. For a light bite, nosh on 'Greens,' such as the crispy calamari salad, sesame chicken salad or red chili Caesar salad. 'Bowls' include signature Gang fried rice with organic egg, 7 hour pork and market vegetables, bbq beef pho with bean sprouts and sugar snap peas, and chilled buckwheat noodles with cucumber and kombu broth. And moving into the main attractions, 'Large' family-style dishes to share include grilled Shanghai beef, Peking duck, bbq salmon with miso glaze, and ginger marinated wok fried whole fish. Prices have not been released as of this post.
As for the interior design, expect an open-air, industrial vibe similar to BASIC and URBN. "The freestanding warehouse will feature steel and concrete finishes with the intention to transform portions of the building back to the original raw interior," says Mangini. "In actuality, we will be de-constructing the space, rather than re-constructing the space." Mangini and Downes collaborated to expose 25 ft. ceilings and create a warm, welcoming atmosphere with communal tables and banquette seating surrounded by a statement masonry wall covered in graffiti. Check out these rough design renderings:
Gang Kitchen is located at 345 6th Avenue in downtown San Diego, opening November 2012
Pictured: BASIC Urban Kitchen + Bar above, Jon Mangini left
Discover more local tips and trends in our San Diego lifestyle blog
Source: DiscoverSD
---