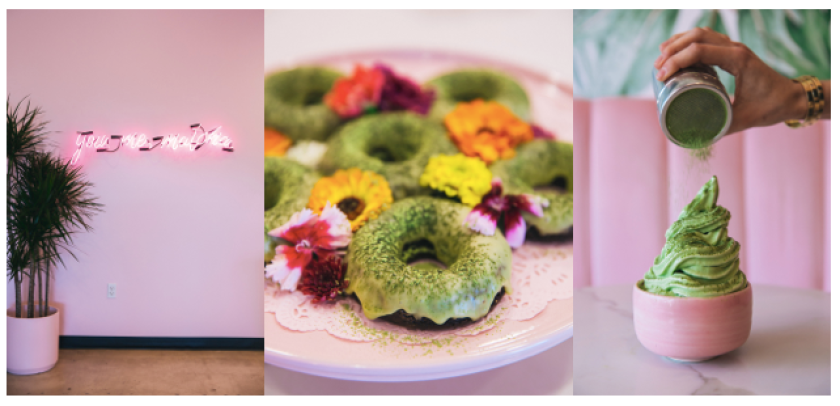 Holy Matcha, the popular matcha spot that opened earlier this year in North Park, has unveiled its latest menu addition. No, it's not another tasty drink or a new avocado toast option. It's the perfect addition for summer time: matcha-flavored soft serve.
Geraldine Ridaura, the boss babe behind Holy Matcha, will debut the brand new, 100-percent dairy free soft serve this on July 1. The special soft serve is made with a base of coconut milk, instead of regular dairy cream. It will be available in two flavors to start: matcha horchata and vanilla (or, if you're feeling frisky, get it swirled).
The gluten-free, dairy-free-filled menu at Holy Matcha (where recently added chocolate matcha donuts top the list of offerings), is focused on providing healthy options for its guests, so it's not shocking that Riduara would craft their soft serve in the same way.
The soft serve will come in one size only for $5.
Holy Matcha, 3118 University Ave., North Park. holymatchasd.com
---