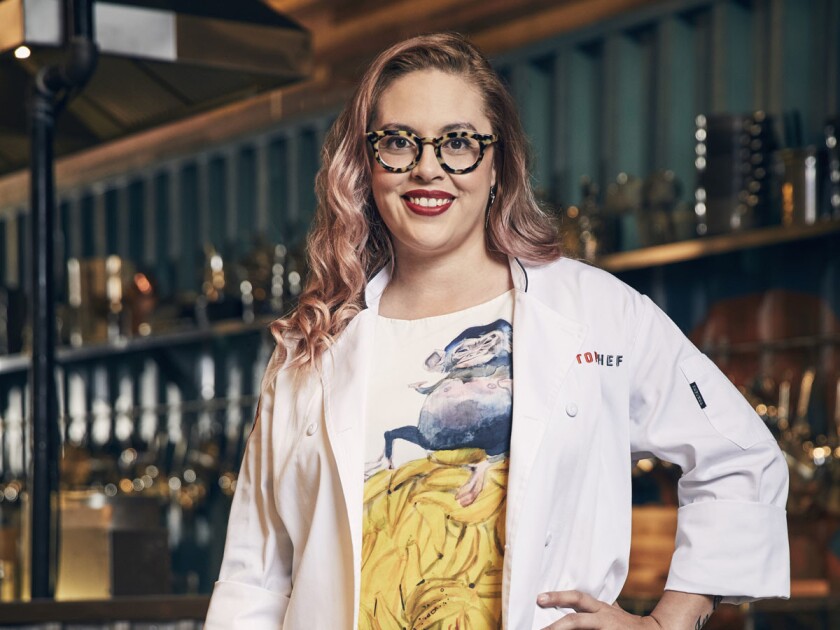 It took guts, but local executive chef Claudette Zepeda-Wilkins proved she is up to the task.
After being eliminated in the second session of Bravo's current Season 15 Top Chef competition, she earned her way back into the lineup through the Last Chance Kitchen competition by wowing the judges with her culinary transformation of animal innards.
Chef Claudette, formerly with Javier Placencia's Bracero restaurant in Little Italy, is working with Rise and Shine Restaurant Group to open a modern Mexican restaurant, El Jardín, in San Diego's Liberty Station. With her Last Chance Kitchen victory, she'll be back on Top Chef Thursday at 10 p.m.
Read Diane Bell's full column here.
More...
---