National City looks to attract breweries south of the border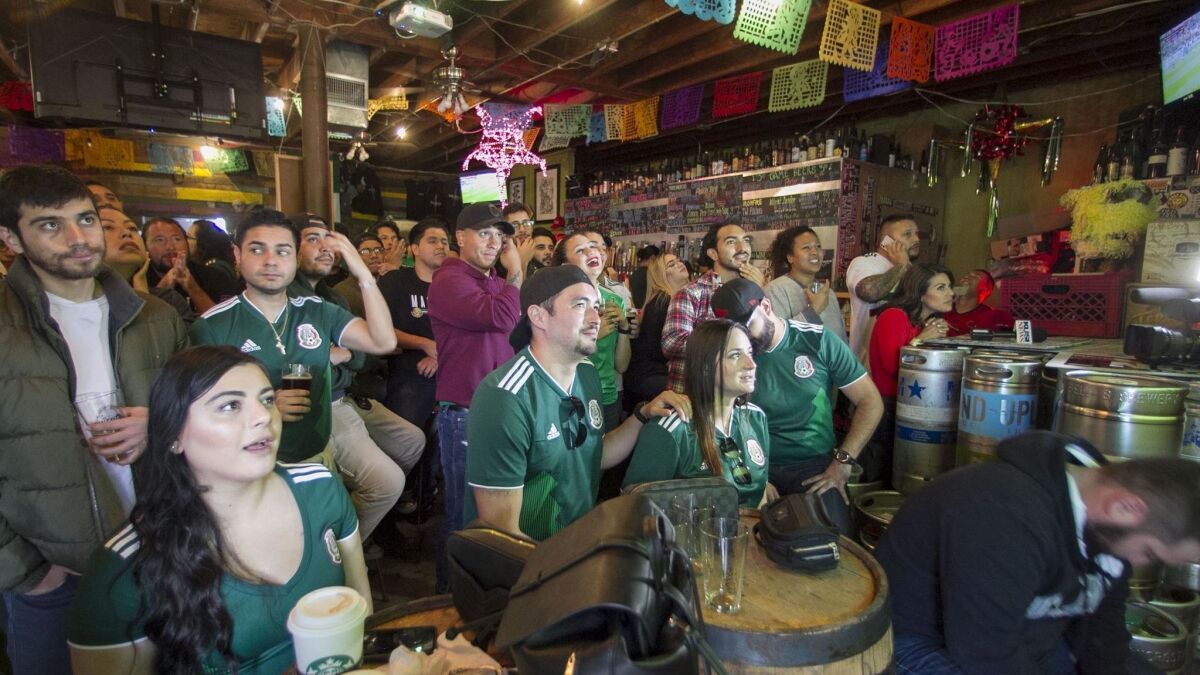 national city —
National City economic development leaders are ramping up efforts to turn the city into a destination for craft beer.
But not just any craft beer. Mexican craft beer.
City staff and members of the Chamber of Commerce have engaged in ambitious efforts to lure craft brewers and investors located south of the border.
To that end, the chamber put on a conference in Tijuana last month to tout business opportunties that exist in National City, where city leaders in December approved new rules that make it easier for breweries and tasting rooms to open up.
The chamber invited brewers from the Baja California cities of Tijuana, Ensenada and Mexicali.
To follow up on the outreach efforts, city staff plan to give interested brewers and investors a tour of National City next month to showcase the opportunities they see to create an international craft beer scene.
Jacqueline Reynoso, the chamber's CEO, said the chamber and city have worked for months with economic development advocates in Tijuana to explore the opportunities.
"There is interest on both sides of the border," she said.
Megan Gamwell, the city's economic development specialist, said plenty of brewers who have found success in the Baja California region are "looking to take that next step."
City leaders in National City have increasingly embraced in recent years the idea of a craft beer scene, saying it would create a vibrant atmosphere with positive economic impacts.
"Breweries have a great entrepreneurial spirit to them and that is the kind of spirit we want to encourage here in National City," Gamwell said.
In December, the City Council unanimously approved an ordinance that allows most craft beer establishments and wineries in industrial and mixed-use zones without a conditional-use permit.
The move to do away with the permit requirement will likely save potential business owners time and money, and make the city an attractive option for prospective businesses.
Large breweries that produce more than 60,000 barrels a year must still obtain a conditional-use permit and are only allowed in industrial zones.
After the new guidelines were approved, the city created a page on its economic development website to outline the steps to open a brewery.
The steamlined process was one of the topics discussed at the May 24 conference held at Tijuana's Telefonia Gastro Park. Other topics included real estate, financing, tax credits and site selection.
While other cities in San Diego County are saturated with breweries, National City represents a new and barely touched market. The efforts to attract breweries from Baja California are meant to set National City apart from other cities by adding a new dimension to the region's booming craft beer scene, Reynoso said.
Breweries from Baja California might be a good fit for National City, where almost 60 percent of residents are Latino and the median age is 31.
"Based on the location and demographics of our city, we think there is an opportunity to create a niche in the brewery scene that is authentic to National City in ways it just wouldn't be anywhere else in the region," Gamwell said.
Reynoso said the success of the city's first craft beer establishment, Machete Beer House, which opened in 2015, is a clear indication residents would support more breweries, tasting rooms or similar establishments.
Machete Beer House owner Eddie Trejo has backed the city and chamber, which created a group dubbed the South Bay Craft Coalition to push their efforts. The group includes other breweries and craft beer enthusiasts.
The chamber kicked off efforts to stimulate a craft beer scene last October, when it hosted the city's first-ever Bayside Brew & Spirits Festival, which drew more than 30 brewers to Pepper Park. Scheduled for Sept. 29 this year, Reynoso anticipates it will give Mexican brewers a promotional opportunity to introduce their brands.
Email: david.hernandez@sduniontribune.com
Phone: (619) 293-1876
Twitter: @D4VIDHernandez
Sign up for the Pacific Insider newsletter
PACIFIC magazine delivers the latest restaurant and bar openings, festivals and top concerts, every Tuesday.
You may occasionally receive promotional content from the Pacific San Diego.