Gone in a Flash: What Green Flash's woes mean to craft beer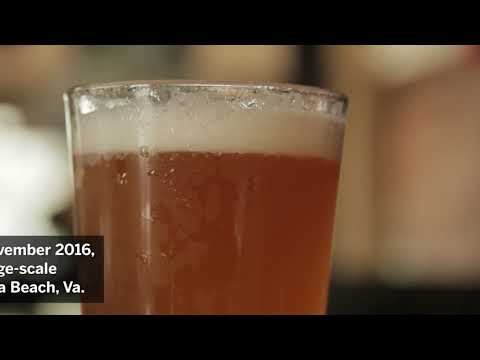 Six weeks ago, Green Flash and Alpine's assets were seized by a bank and sold at discount to a new band of investors. 
Mike Hinkley came to last week's national Craft Brewers Conference in Nashville with a message:
He's not the ghost of San Diego beer past.
"I'm meeting with retailers, letting them know Green Flash and Alpine are still alive," said Hinkley, who founded Green Flash in 2002 and bought Alpine Beer in 2014. "We didn't die, we're alive and we want to come back."
At its peak, Green Flash was synonymous with San Diego craft beer. Its distinctive brews won fans and contests, and one of those beers — West Coast IPA — defined the region's most popular style. Hinkley's ambitions for his brand were boundless, and he believed it would grow from a micro-brewery to a national power.
Six weeks ago, Green Flash and Alpine's assets were seized by a bank and sold at discount to a new band of investors. Hinkley says his company's collapse cost him $1.5 million.
"I lost my investment, along with all the shareholders," he said. "It's a shame what happened."
Industry observers say this disaster, the worst failure in the history of San Diego craft beer, could have been avoided if Green Flash had observed some basic business tenets: Own your backyard. Don't become over-extended. Heed constructive criticism.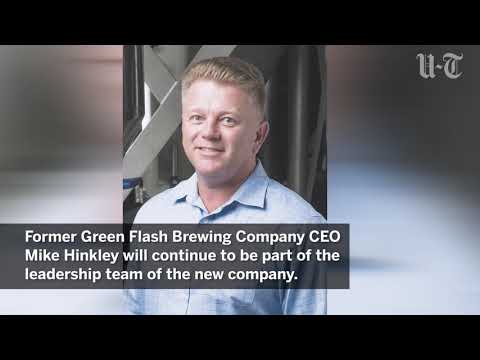 The troubled Green Flash brewing operation has been sold to a new company following a foreclosure.
Yet Green Flash's fall was also rooted in its unique culture, which relied on a small circle of investors, friends and relatives with almost boundless faith in the founder.
"People invested in Green Flash and Mike Hinkley," said Pam Palisoul, one of the earliest investors. "My husband always said you find the guy with the passion and you put your money on that guy."
Hinkley was that guy — until March 30, when the Comerica Bank's stepped in and turned Green Flash stock into worthless paper.
"Just to have that completely wiped away, I feel betrayed, I feel stupid and I feel a whole range of things — and I feel that for others who invested," said Palisoul, whose 155,000 shares were once valued at nearly $7 million. "It was a real family thing and a lot of families are dysfunctional.
"And I guess this one was, too."
See the boom of San Diego craft beer »
Rise and fall
Today, it's hard to remember that Mike Hinkley was once a popular leader of San Diego's craft beer community.
"The guy at Enron was hated less than Hinkley," said Scot Blair, owner of Hamilton's Tavern and South Park Brewing Co. "Let's not pretend that this guy was Hitler."
A Navy veteran, Hinkley bounced around after leaving the service. One of his stops was the Kansas City Barbecue.
"He was a bartender for us," said Martin Blair, who owns the restaurant with his wife, Cindy.
Blair told his friends, Pam and Phillip Palisoul, that this hire combined a passion for beer with an impressive work ethic. "Martin said he would finance whatever Mike wanted to do in the future," Pam Palisoul said, "because of his go-get-edness."
The Blairs and Palisouls were the original investors in Green Flash. Opening in Vista in 2002, the brewery initially struggled. "We were in the red for a long time," Pam Palisoul said, "maybe three years before we were breaking even.
"Then it was onward and upward."
The brand's rise followed the 2004 hiring of a veteran brewer, Chuck Silva, with a portfolio of distinctive recipes. His West Coast IPA and Le Freak, the latter a Belgian-style tripel/American-style imperial IPA hybrid, won fans and awards.
Years of profitable, steady growth followed. In 2011, the company left its small Vista brewery for a massive Mira Mesa plant, giving it a seven-fold increase in production capacity. In 2014, Green Flash crossed a symbolic barrier, appearing for the first time on the list of the nation's 50 largest craft breweries, debuting at Number 48.
In 2015, it had risen to Number 41. In 2016, Number 37.
A former brewer recalled congratulating Hinkley on the increasing sales, remarking that it could eventually rival San Francisco's Anchor.
"He looked at me like, 'Anchor? We're going to be much bigger than that,'" the brewer said.
Step by step, Hinkley was determined to build a national beer company. His 2014 purchase of Alpine Beer added several legendary beers, including Nelson and Duet, to his portfolio. In 2015, he opened a barrel-aging facility in Poway, Cellar 3.
His boldest move came in November 2016, when he opened a second large-scale production brewery in Virginia Beach, Va. Making beer on both coasts, Hinkley spearheaded a drive to sell Green Flash in all 50 states.
Far from positioning the brewery for nationwide success, though, those moves sealed its fate. Insiders say two factors doomed Green Flash: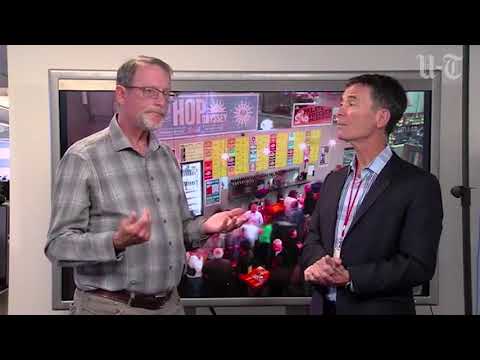 In a stunning reversal for one of San Diego's signature breweries, Green Flash closed its Virginia Beach brewery Monday, 16 months after opening that East Coast outpost.
1. Hinkley was over-extended, borrowing heavily to fund this expansion. "It was a good decision to build it," he said of the $20 million Virginia Beach plant. "But a bad decision to build it on debt."
2. With no more than 45 salespeople, the company couldn't effectively compete in 50 states,
"You're not building relationships," said Jim Kenny, Green Flash's former vice president of sales. "You're just having a guy show up every six months and sprinkle some fairy dust and then move on."
'Nipping at your ankles'
For Green Flash, 2018 has unfolded like a chain reaction car wreck. In January, more than 30 people were laid off. The 50-state strategy was reduced to 18 states.
February, the company announced it was seeking "new investment."
March, the dismal news piled up even faster. The Virginia Beach brewery? Closed. Cellar 3? Ditto. The company itself? Dissolved on March 30, when Comerica seized its remaining assets.
A new group, led by former Green Flash board member Richard Lobo, bought the brands at a discount, pledging to keep the Green Flash and Alpine brands alive, but sell those beers only in eight western states.
Hinkley was devastated — "I have so many regrets," he wrote to investors, "but all are secondary to hurting so many of my friends" — but took solace in the survival of his brand and the San Diego jobs it provided.
"There's 144 people that relied on me for their jobs," he said. "They all kept their jobs and benefits and health coverage and 401(k)s."
Local operations, some say, should have been Green Flash's focus all along.
"You have to own your own backyard," said Scot Blair, the brewer and tavern owner. "For instance, Karl Strauss is only distributed in California. They seem to have figured it out — they're our oldest brewing company."
Holding onto local fans while pursuing a national audience requires an army of sales reps, blanketing the territory. Making your beers stand out from the pack is difficult, especially when that pack is larger than ever. There are now 6,400 breweries in the U.S., the greatest number in American history.
When the Virginia Beach brewery opened, Green Flash executives assumed that the craft beer boom had peaked. They miscalculated.
"All of a sudden you've got thousands of breweries opening up, nipping at your ankles," Kenny said. "You go anywhere in the United States any more, the majority of the tap handles are taken by local breweries."
Moreover, Green Flash was devoting more resources to expensive, high-alcohol beers as customers and bar owners were clamoring for less potent offerings. The brewery's flagship, West Coast IPA, was reformulated as more powerful double IPA. Cellar 3's lineup revolved around expensive, and often boozy, barrel-aged brews in 750-ml bottles.
"Right now, trends change faster than your underwear," Kenny said. Cellar 3 beers "were an expensive commitment for an expensive beer that is slow moving off the shelf."
It didn't help that some of Cellar 3's brews, while well-regarded by craft beer aficionados, had odd names like Oculus Sauvage.
"Is that a sex act?" Blair asked. "What does that even mean?"
Blindsided
Between 2010 and January 2017, Green Flash sold thousands of shares to about 50 investors. Because the company was privately held, buyers had to be approved by Hinkley.
He tapped some investors, like the late Phillip Palisoul, for seats on the company's board. Pam Palisoul said the Hinkleys were close family friends who had relied on their support for years. But as sales drooped and expenses grew, Hinkley stopped heeding their advice.
"Green Flash had a lot of debt, and the board encouraged Mike to do a Chapter 11 bankruptcy," Pam Palisoul said, "Mike wouldn't do that."
In fact, Hinkley said, a deal to refinance the company's debt was being negotiated early this year, only to fizzle out. The end came so suddenly, even board members like the restaurateur Martin Blair — no relation to the publican/brewer Scot Blair — felt blindsided.
"Right now there's a lot of questions," said Martin Blair. "People are upset that they gave their time and effort and money."
For Scot Blair, this debacle underscored the need to listen to trusted counselors. "You have to surround yourself with qualified people who can hold you in check when you go flying off the rails."
Kenny, the salesman, warned that having more ambition than income is not an uncommon situation among craft breweries. And Green Flash, he noted, stumbled even while making award-winning beer.
"There's plenty of bad beer out there right now," Kenny said. "And they've got notes coming due, too."
Sign up for the Pacific Insider newsletter
You may occasionally receive promotional content from the Pacific San Diego.