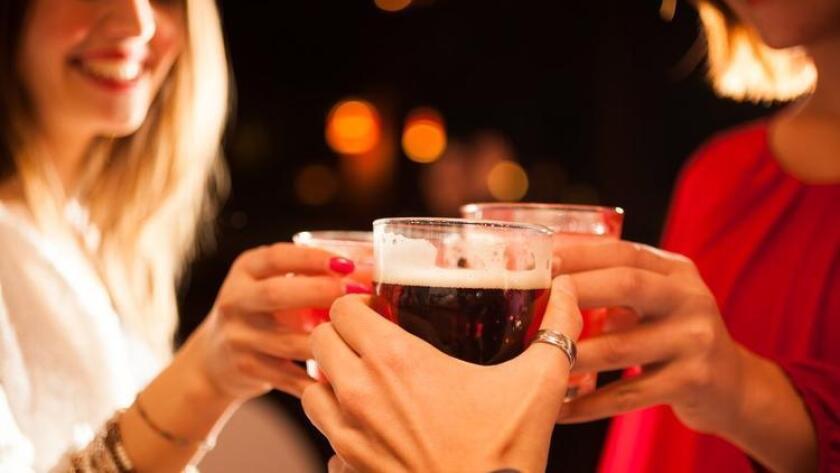 Two San Diego beers are among the country's Top 10 beers, as selected by U.S. homebrewers:
Stone Enjoy By IPA and Ballast Point's Sculpin IPA.
For the seventh consecutive year, Pliny the Elder -- the celebrated IPA from Santa Rosa's Russian River -- was named the nation's best beer. The amateur brewers also named their favorite breweries and recognized the breweries with the best over-all beer portfolio,
Full results, as published in the magazine Zymurgy, a bi-monthly journal for the American Homebrewers Association:

Top-ranked beers:
1) Russian River Pliny the Elder
2) Bell's Two Hearted Ale
3) Ballast Point Sculpin IPA
4) Stone Enjoy By IPA
5) Founders Breakfast Stout
6) The Alchemist Heady Topper
7) Bell's Hopslam Ale
8) Three Floyds Zombie Dust
9) Dogfish Head 90 Minute IPA
10) Firestone Walker Wookey Jack

Top-ranked breweries:
1) Russian River Brewing Company, Santa Rosa, Calif.
2) Stone Brewing Co., Escondido, Calif.
3) Bell's Brewery, Inc., Kalamazoo, Mich.
4) Founders Brewing Co., Grand Rapids, Mich.
5) Firestone Walker Brewing Company, Paso Robles, Calif.
6) Sierra Nevada Brewing Co., Chico, Calif. and Mills River, N.C.
7) Dogfish Head Craft Brewery, Milton, Del.
8) Lagunitas Brewing Company, Petaluma, Calif. and Chicago, Ill.
9) Ballast Point Brewing Company, San Diego, Calif.
10) Deschutes Brewery, Bend, Ore.

Top-ranked beer portfolios (T indicates tie):
1) Sierra Nevada Brewing Co., 60 beers
2) Stone Brewing Co., 54 beers
3) Bell's Brewery, Inc., 52 beers
4) New Belgium Brewing Company, 47 beers
5) Avery Brewing Company, 39 beers
T6) Goose Island Beer Co., 37 beers
T6) Dogfish Head Craft Brewery, 37 beers
T8) Firestone Walker Brewing Company, 35 beers
T8) The Boston Beer Company (Samuel Adams), 35 beers
T8) The Bruery, 35 beers
Source: DiscoverSD
---