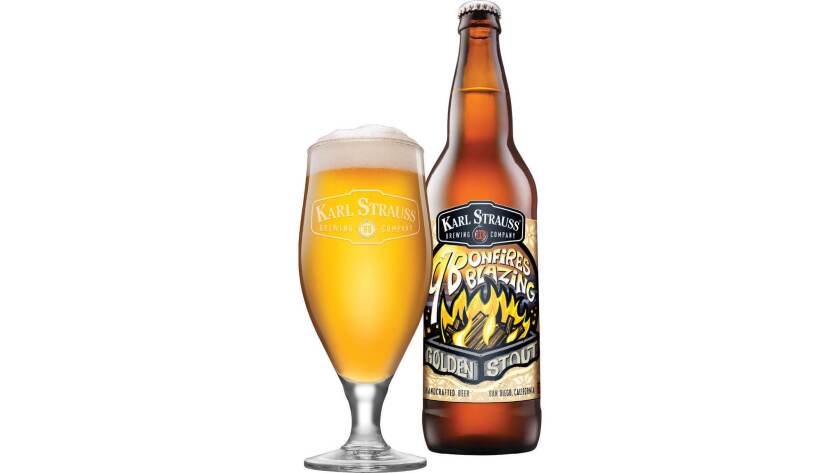 Beer: 9 Bonfires Blazing
From: Karl Strauss Brewing, San Diego
Why: This golden stout, made with coffee, vanilla beans and rolled oats, is the ninth in Karl's annual series of holiday ales. They've all been Noel knockouts.
Geeking out: 7.5% ABV; 25 IBUs.
Seeking out: Karl's beers are found in markets, restaurants and bars across California. Perhaps the best place to sample Bonfires — and other beers in the series — is the Rose Canyon tasting room and beer garden, 5985 Santa Fe St.
More...
---