San Diego Beer Week 2017: Choose your own adventure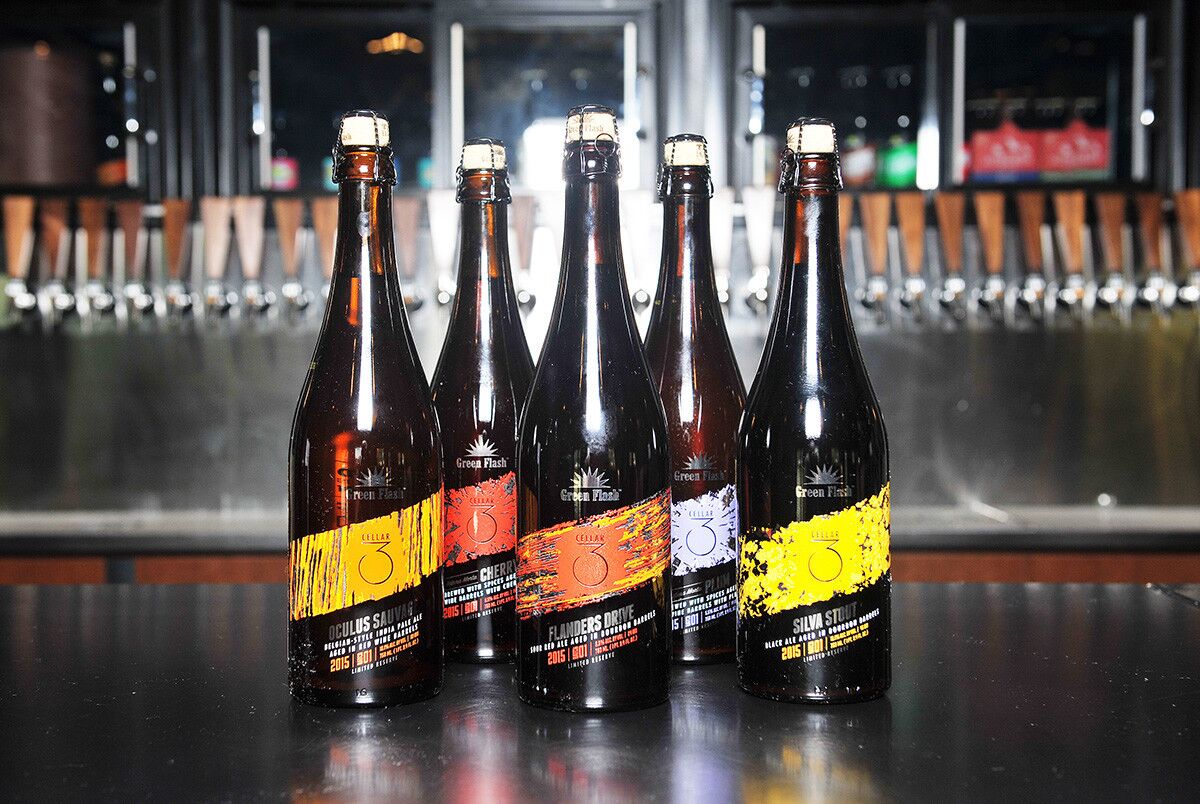 Best case scenario:



You're on vacation the entire San Diego Beer Week, Nov. 3-12.

Your designated driver is on-call, 24/7.

Your liver is in fighting trim.
Even with all those advantages, you could not possibly enjoy all 500-plus Beer Week events.
Don't despair. Instead, approach the annual beer bacchanal as a liquid Choose Your Own Adventure. Decide what kind of drinker you are, then act accordingly.
If you are...

A student
Join White Labs for Sunday brunch, 11 a.m. to 1 p.m. Nov. 12, part of its "Fermented Pairings" series. The lab is one of the nation's largest suppliers of brewing yeast. There's no better place to study fermentation's role in beer and food.
White Labs: 9495 Candida St., Miramar, 858.693.3441, whitelabs.com
A sentimentalist
Green Flash marks its crystal anniversary - the 15th - on Friday, Nov. 10. The Mira Mesa brewery will raid its cellar for rare ales and serve (on crystal platters?) free food. Meanwhile, the Booze Brothers' fourth anniversary party is Saturday, Nov. 11.
Green Flash Brewing Co.: 6550 Mira Mesa Blvd., Mira Mesa, 858.622.0085, greenflashbrew.com
Booze Brothers Brewing Co.: 2545 Progress St., Ste. D, Vista, 760.295.0217, boozebros.com
A tightwad
Buy a commemorative glass at one of these five breweries: Eppig, Pariah, San Diego, Home and Automatic. During the entire SDBW, all five will fill this glass with 12-ounce pours for the price of an 8-ouncer.
Eppig Brewing: 3052 El Cajon Blvd., Ste. C, North Park, 619.501.1840, eppigbrewing.com

Pariah Brewing Co.: 3052 El Cajon Blvd., Ste. B, North Park, 619.642.0545, pariahbrewingco.com
San Diego Brewing Company (North Park Tasting Room): 3052 El Cajon Blvd., Ste. A, North Park, 619.284.2739, sandiegobrewing.com/northpark
Home Brewing Co.: 2903 El Cajon Blvd., North Park, 619.436.4028, homebrewingco.com
Automatic Brewing Company: 3414 Adams Ave., Normal Heights, 619.255.2491, automaticbrewingco.com
A fan of the DRK
Head to Stone's DRK, 10 a.m. to 2 p.m., Sunday, Nov. 5. Stone's Pour It Black bash grafted onto its Oakquinox festival, DRK is awash in dark and barrel-aged beers. The $49 ticket includes 15 three-ounce pours.
Stone Brewing World Bistro & Gardens: 1999 Citracado Pkwy., Escondido, 760.294.7866, stonebrewing.com

A veteran
Active duty and retired military can score 20% off pours of Council Brewing's pilot brews. That's on Saturday, Nov. 11 - Veterans Day.
Council Brewing: 7705 Convoy Ct., Kearny Mesa, 858.256.0038, councilbrew.com
A philanthropist
Societe Gives Back, a rotating fundraiser for numerous causes, targets prostate cancer on Tuesday, Nov. 7. At Societe, you can take up arms against this disease by raising a pint.
Societe Brewing Company: 8262 Clairemont Mesa Blvd., Kearny Mesa, 858.598.5409, societebrewing.com

An internationalist
Machete, one of South Bay's premiere beer bars, honors its trailblazing rep with its third Beer Without Borders, Saturday, Nov. 4. Machete transcends boundaries, sure, but still has an address.
Machete Beer House: 2325 Highland Ave., National City, 619.773.6986, facebook.com/machetebeerhouse

A feminist
Meet ace female brewers and sample their beers at Small Bar, Thursday, Nov. 9. And say hi to Karen Barnett, owner of the University Heights watering hole.
Small Bar: 4628 Park Blvd., University Heights, 619.795.7998, smallbarsd.com
A craft beer fan
These 10 days offer almost endless possibilities. Visit the official web site - sdbeer.com/sdbw - and take your pick.

More...
Leading the charge: Beer Week is driving Jill Davidson to drink
Sign up for the Pacific Insider newsletter
You may occasionally receive promotional content from the Pacific San Diego.