Beer Q&A: What's the best way to drink beer?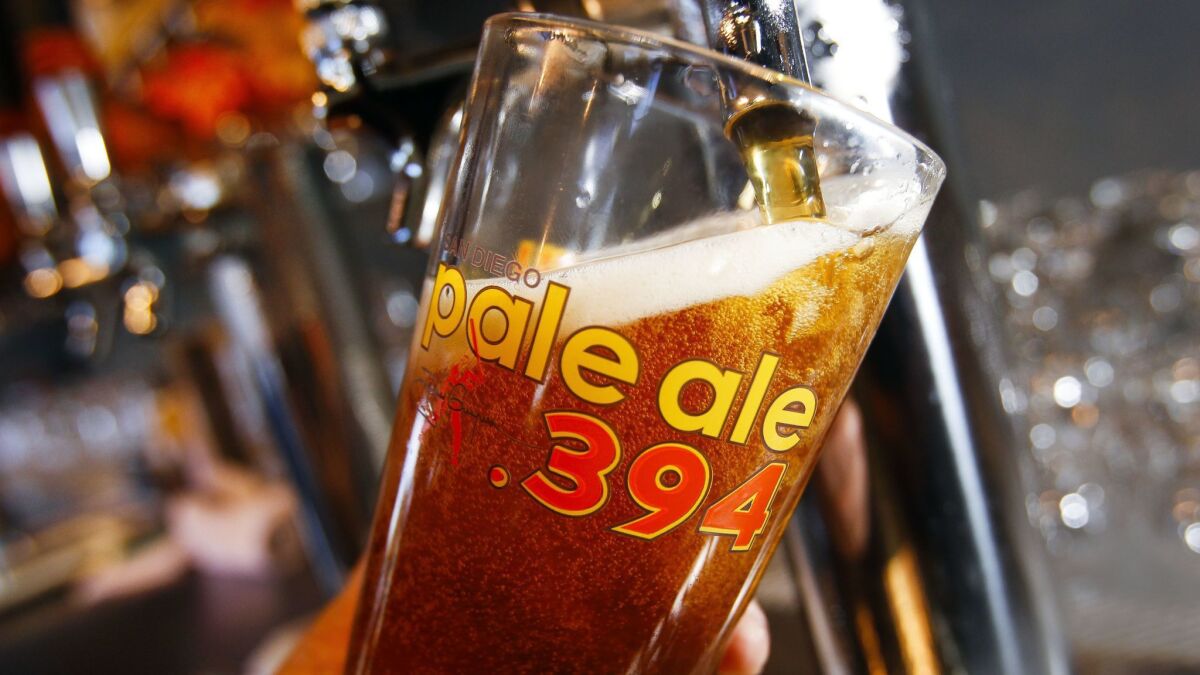 Q: "Should you drink beer straight out of a can or bottle, or is it best to pout into a pint glass?"
A: The bottom line: beer is best however you like it. Enjoy slurping saisons from soup tureens? Be my guest.
However…
Beer's flavor is determined by your mouth and your nose. Ideally, you want a vessel that allows the beer to breathe and focuses its aromas.
Swigged directly from a bottle, the flavors in more complex beers — from fruity, vinuous IPAs to roasty porters — are flattened. This isn't a problem with a straight-forward Mexican lager or a chilled German kölsch, but it's worth considering when serving beers with more dimensions.
Some cans provide a wider mouth, allowing you to inhale a beer's bouquet. Mike Hess Brewery's beers come in "Open Mike" cans, so called because the entire top pops off.
Nonetheless, glasses are favored for most beers. A mug, chalice or pint glass shows off a pale ale's warm copper tones, say, or an Irish stout's cascading bubbles. Beyond adding visual appeal, the proper glass will enhance a beer's olfactory pleasures.
However…
Still partial to tureens? Hey, it's your beer.
To read more from Peter Rowe's weekly beer column, go here.
Keep reading
Sign up for the Pacific Insider newsletter
You may occasionally receive promotional content from the Pacific San Diego.