Meet your brewer: Greg Koch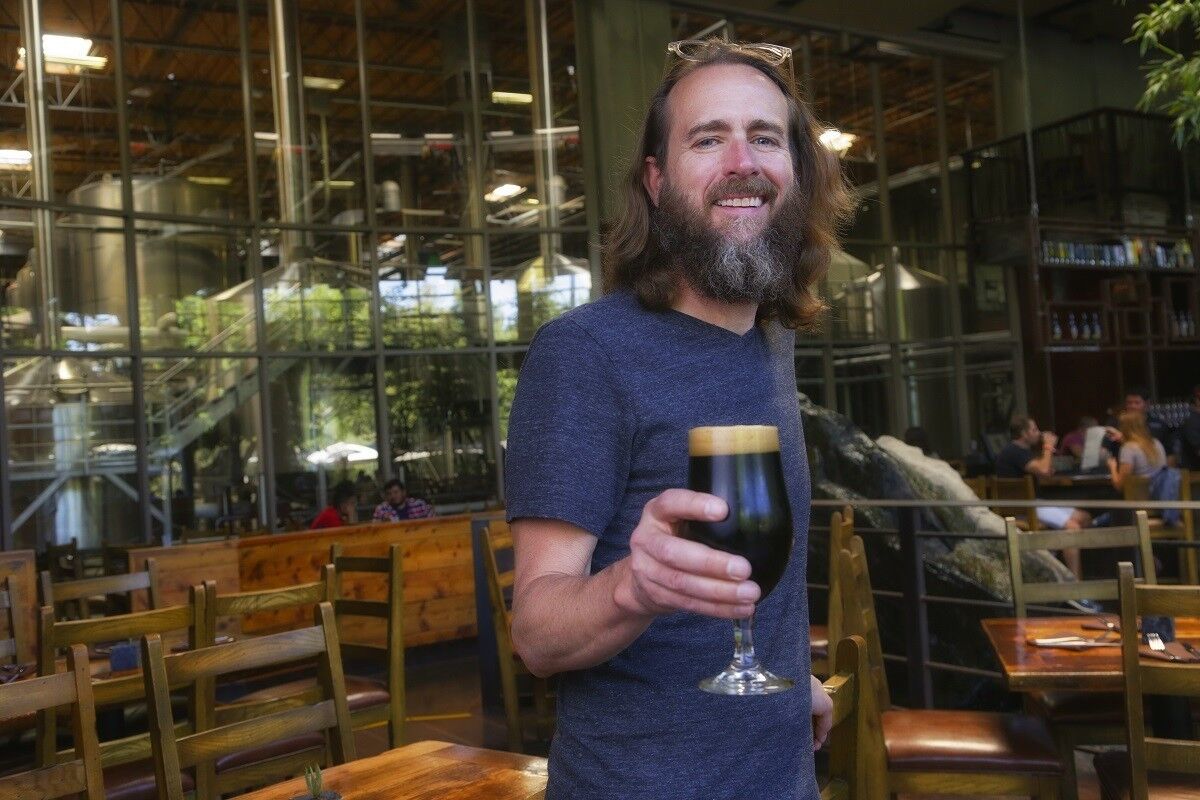 Stone Brewing celebrated its 20th year in business in 2016, and the past 365 days have been among the company's busiest. This year, San Diego's
largest brewing interest opened a second, large-scale brewery in Richmond, Va., and, shortly thereafter, opened a brewery-restaurant in Berlin,
Germany, the first America-nowned- and-operated brewing facility in Europe. Rather than rest on its international laurels, the company is building a brewery and taproom in Napa and has signed a licensing agreement that will lead to a Stone Hotel being constructed across the street from its
original brewery in Escondido.
Leading the charge on all of these projects is co-founding headman Greg Koch, who took a few moments from jet-setting and championing America's craft-beer movement abroad to reflect on the latest happenings with his two-decades-young business.
PACIFIC: How have you juggled numerous major projects separated by such great geographic distance?
GREG KOCH: Many flights and long days. I've personally spent about half my time in Berlin this past year, which has allowed me to really get to know the people and their culture, and to have a hands-on role in the work. We've had team members doing the same in Richmond. That time invested in really understanding the full nature of these projects has been invaluable to our success.
How have Europeans responded to Stone's arrival?
Better than we ever could have imagined. We hosted our grand-opening celebration in September, and thousands of people arrived from all over the world to be a part of it. I still get chills thinking about it. It was nearly six years ago that I first stepped foot in the historic 1901 gasworks facility we now call home in Berlin, and seeing our fans' faces as they stepped in and experienced our incredible craft-beer destination, then having the
chance to enjoy our beers with them, was unbelievable. And that has been the ultimate goal. We want to provide our fans with fresh Stone beer
across Europe and open their eyes to just how far the American beer scene has come. Not long ago, America was the laughingstock of the
world when it came to beer. Now, we have an incredible craft-beer scene that the world views with admiration.
Why did you choose Richmond as Stone's East Coast hub?
Richmond provided us just the right elements - a spectacular property, an incredible public-private partnership in developing it and a location for efficient distribution throughout the East Coast. In Richmond, we found the space and flexibility to develop our production and distribution facility exactly to our needs, and a beautiful waterfront property to build Stone Brewing World Bistro & Gardens - Richmond. We are proud to be part of driving needed economic development in Richmond's Fulton neighborhood, and the reception from our fans and the craft-beer industry has been really positive. We've already joined in a few collaboration-brews, and even brewed an aggressively hopped imperial stout with Virginia Gov. Terry McAuliffe that we released last month. We'll team up again and brew an IPA version of the beer early next year for national release.
What's behind bringing a brewery-equipped restaurant to wine country?
I'm a huge fan of Napa and have been visiting for more than 20 years. The area is synonymous with wine, but that doesn't mean its locals and visitors don't long for a great beer from time to time. We recognize that Napa attracts those who appreciate fresh, well-crafted food and drink. It's a truly artisanal town, and we know Stone will fit in well. We found a great historic building from 1877 situated in downtown, right on the Napa River. We'll have a 10-barrel brew system on which we'll brew a wide variety of creative beers. We'll have a kitchen there as well, which will follow the "slow food" philosophy of our other restaurants.
Do you have anything new for the folks back home?
We released Stone Ripper Pale Ale on draft locally at the onset of autumn. We're calling it a San Diego Pale Ale, because it lingers on the edge of being a pale and an IPA. Of course, ours has a good amount of grapefruit and passion fruit overtones from Cascade and Galaxy hops.
Sign up for the Pacific Insider newsletter
You may occasionally receive promotional content from the Pacific San Diego.