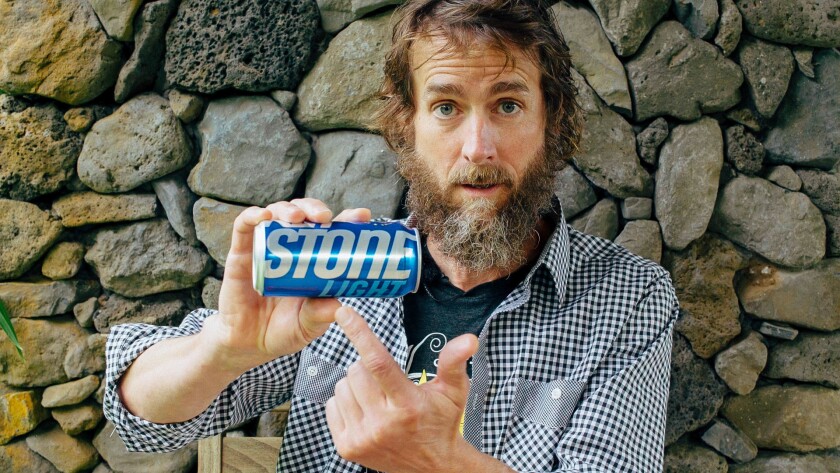 Stone Brewing's case against MillerCoors fascinates two distinct groups: 1.) beer fans and 2.) patent and trademark lawyers.
Scott Harper, a partner in the Dallas law firm of Harper Bates & Champion, belongs to both camps. While he has no part in this lawsuit, he reads the claims and counter-claims as avidly as if they were chapters in a John Grisham legal thriller.
"They are very well written," he said of the rival pleadings. "There's a lot of excitement there."
Our story, so far: In February, Stone sued in federal court in San Diego, arguing that MillerCoors' redesign of its Keystone beer packaging intentionally tries to confuse consumers, by separating the "KEY' from the "STONE." In the photos Stone's legal team submitted of Keystone cans, only the word "STONE" was visible.
In April, MillerCoors issued its 82-page rebuttal. One of its key arguments: it has used "STONE" and "STONES" as shorthand for its light lager as early as 1995, a year before Stone's creation.
"One of the keys of this case will turn on the concept of priority," Harper said. "The court will look to see who used the term 'Stone' first in the public domain, where it would become associated with beer."
Advantage, MillerCoors? Not necessarily, Harper said. While the Escondido brewery has consistently used "Stone" as its name, MillerCoors may have an uphill battle proving it consistently used that word in marketing Keystone.
"Once you start using it," Harper said, "you have to continue using it. It's use it or lose it."
---