Take it from the tap: A brew-crawl through Barrio Logan
Go: Head to Barrio Logan for an easy and refreshing brewery crawl.
Know: Good beer is always nearby on this .7-mile trek from Thorn Brewing (1745 National Ave.) to beer-savvy taqueria !Salud! (2196 Logan Ave.).
Pro: Start at Thorn with a dry-as-July-in-Borrego Houblon Grand Cur, a brut IPA. Then march two blocks south to the multi-story Mercado del Barrio. Turn right on Cesar Chavez Boulevard, then left on Newton Avenue; Suite 1132 is a tap room of Vista's Iron Fist brewery. Sample Nelson the Impaler, a pale ale with juicy New Zealand hops.
Glow: Return to National and continue south, past historic Chicano Park. Turn left on S. Evans Street and, a block later, right on Logan. A brief stroll — stagger? — brings you to Border X (2181 Logan Ave.). Order Abuelita's Chocolate Stout, a cocoa-and-cinnamon rhapsody in brews.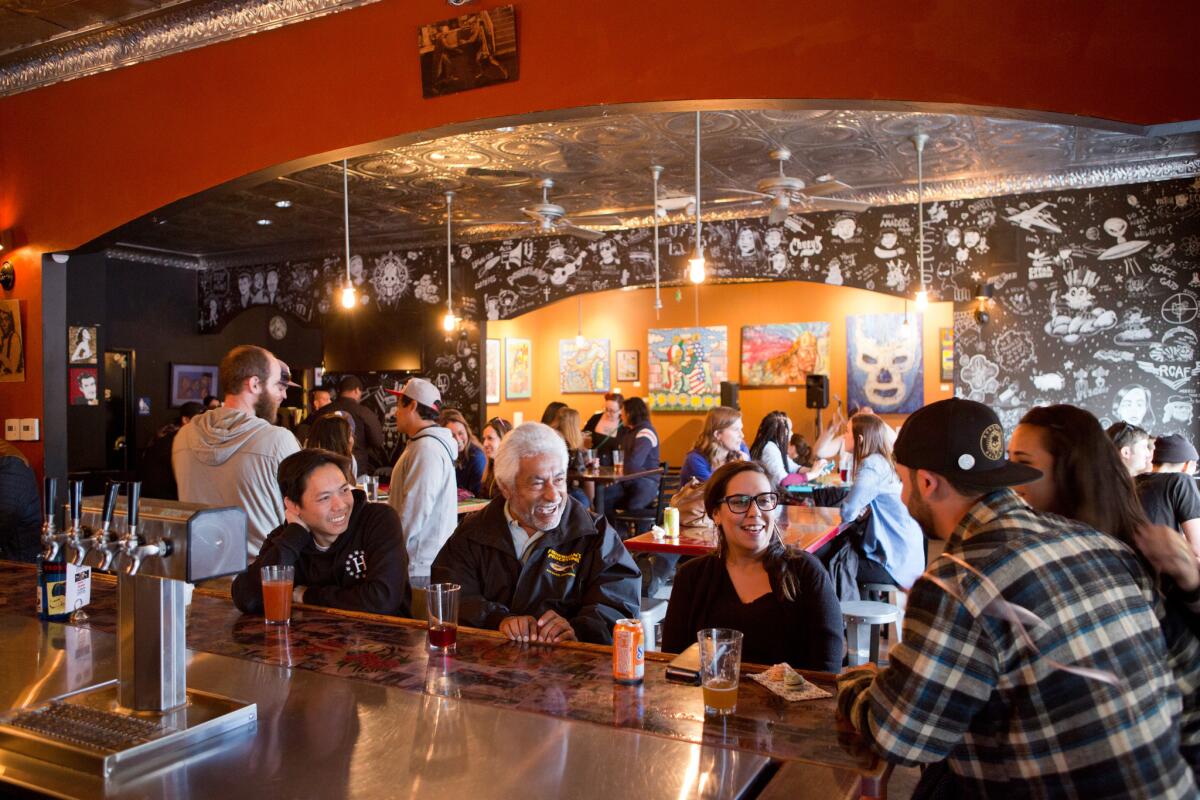 Taco: Hungry? !Salud! (2196 Logan Ave.), across Logan from Border X, has killer tacos and stellar beers. It's also one of the few places you'll find Cerveza Xteca, a Cali-Mex lager contract-brewed at Chula Vista's Novo Brazil.
Another reason to go: Attitude Brewing (Suite 1115 in the Mercado del Barrio, at the corner of National and Cesar Chavez) is the newest spot in Barrio Logan to open. Be among the first to check it out!
Sign up for the Pacific Insider newsletter
You may occasionally receive promotional content from the Pacific San Diego.