Thirst-quenching: A local beer to spend some time with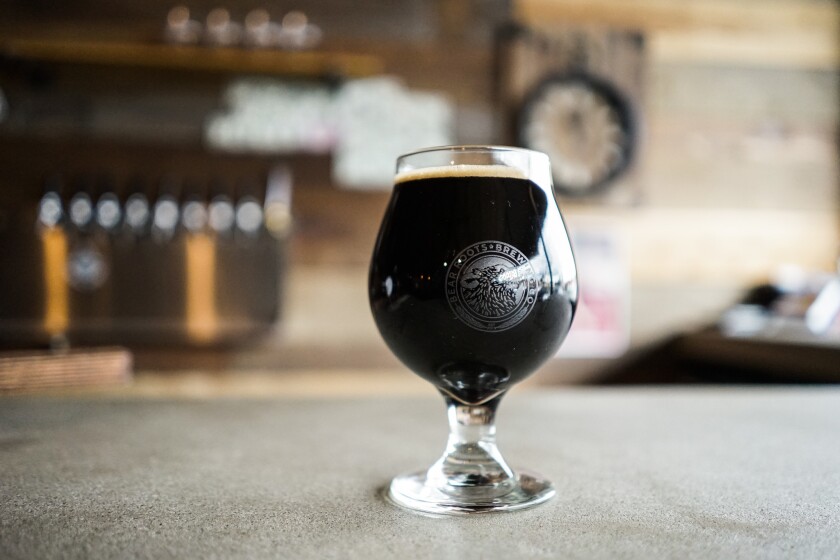 Beer: Bear Cookie
From: Bear Roots Brewing, Vista
Why: Seeking a beer to tempt your Valentine's sweet tooth? Consider this chocolate peanut butter stout. A seductive blend of Reese's Pieces and roasted coffee, Bear Cookie is rich and smooth, finishing with a gentle hop nip.
Geeking out: 6.4% alcohol by volume, 22 bittering units.
Seeking out: Bear Roots recently began canning its most popular beers, including Bear Cookie. They're on sale at the brewery.
1213 S. Santa Fe Ave., Vista, 760.726.4204, bearrootsbrewing.com
Keep reading…
Take it from the tap: Gravity Heights opens amid deafening buzz
---