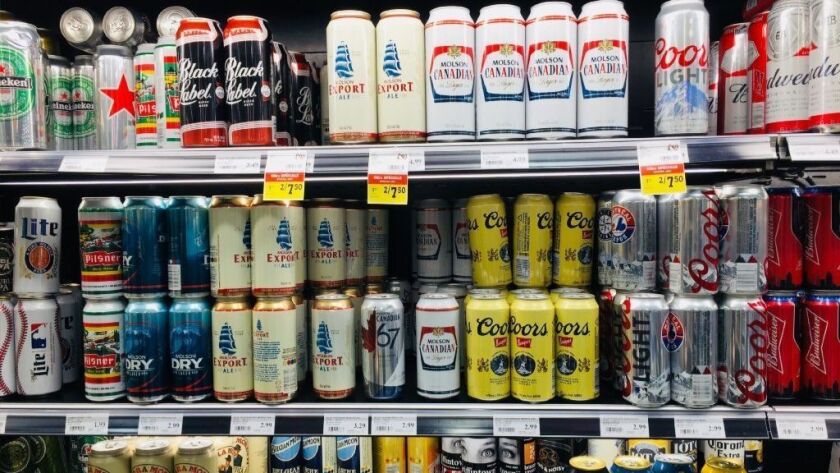 The iron-y continues.
A recent item about how tariffs on raw imported steel had an unexpected devastating effect on American Keg, the last U.S. keg maker to rely solely on domestic steel, prompted readers to remind me of another tariff tormenting American brewers.
A 10% tariff on imported aluminum will raise the price on canned beer, warned John Dunham, an analyst who prepared a report on this subject for the Beer Institute. While beer cans are made in the U.S., about 36% of the aluminum in these containers comes from abroad.
The aluminum tariff is a tax on beer and will have severe consequences for brewers, distributors, bartenders, and many others," Dunham wrote. "Most importantly, consumers who choose to drink beer will be people who ultimately bear the cost of this tax."
To read more of Peter Rowe's column go here.
More...
Oops! How tariffs aimed at Chinese steel dinged an American beer keg manufacturer
---