Meet your bartender: Brian Gaudet
Bar Manager Brian Gaudet of Waterbar creates the Merlion cocktail.
Pacific Beach's long-awaited Waterbar opened in time to kick off the New Year just south of Crystal Pier. Filling the 6,700-square-foot void left by the long-standing Joe's Crab Shack, Waterbar continues the trend of upscale establishments slowly overtaking the coastal community.
A venture that comes from OMG Hospitality, as well as various members from the groups responsible for such establishments as Barleymash, Backyard Kitchen & Tap and Bub's at the Ballpark, the second-story Waterbar offers an elevated atmosphere compared to many of the neighborhood's notorious watering holes — all thanks to unobstructed panoramic views paired with a from-scratch "social seafood" menu centered around sustainable and innovative oceanic options.
But it's not just the food and views that sets Waterbar apart from other nearby venues. The bar itself touts an exceptional array of craft cocktails, masterminded by bar manager Brian Gaudet. PACIFIC caught up with the Boston native to find out more about what he and Waterbar are bringing to the beach's social scene.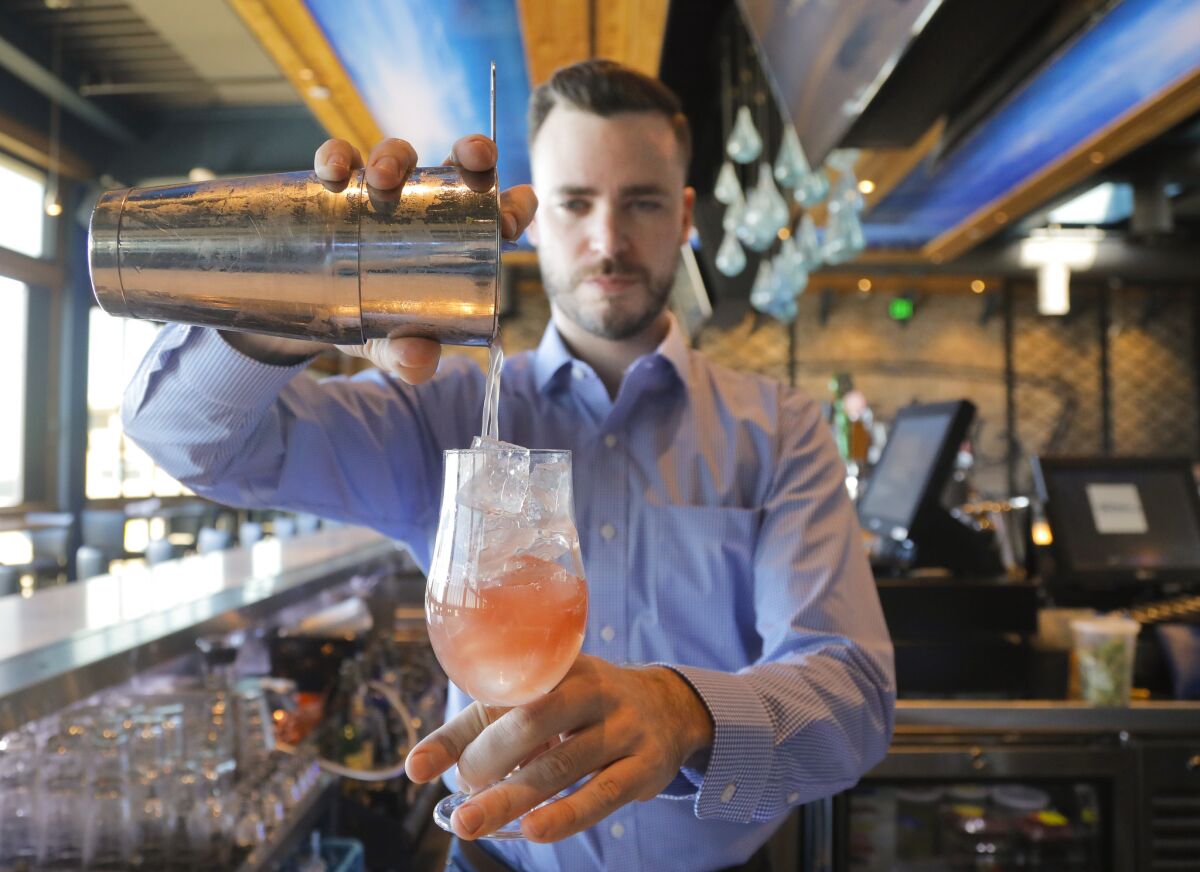 PACIFIC: How'd you get started in the hospitality industry?
BRIAN GAUDET: I started working in restaurants at 18 years old. It became a way to pay my way through college and allowed me to live the lifestyle I became accustomed to enjoying. That lifestyle obviously included enjoying food and beverage when I wasn't working. The flexibility and quick cash that came with serving tables afforded me the ability to attend live music events (which quickly became a passion of mine) and the ability to relocate 3,000 miles across the country when the opportunity presented itself.
What's your philosophy when it comes to bartending?
I tend to take an "old school" approach when it comes to bartending. Serving a good product is important, as is doing so in a timely fashion. However, service is by far the most important aspect of bartending. Being friendly, smiling and simply making people happy is the greatest trait any bartender can possess, in my opinion. Knowledge can be taught or learned, but hospitality just comes naturally to some, and those are the best bartenders I've worked with, worked for, been served by or been associated with.
Where else in San Diego have you worked?
I was working for a little company called The Cheesecake Factory when I moved here in 2011. I transferred from a Massachusetts location and to this day am still extremely grateful for that opportunity and everything I learned there. From there, I found my way into an opportunity at Lou & Mickey's in the Gaslamp, where I learned how to bartend. After a few years I left to be the Assistant General Manager at Searsucker downtown. From there, I moved on to the Del Mar location to be the GM, which was a great experience for me both personally and professionally. Last year, I delved further into the fine dining world as the AGM for the reopen of The Hake in La Jolla, another invaluable learning experience. Leaving there was not an easy decision, but it was best for me to take the next step in my career.
How'd you get the job at Waterbar?
Brent Noll, who is our GM, mentioned that OMG Hospitality might be a good fit for me. I went on a series of interviews with Chris Cox, our director of operations, and Eric Leitstein, our owner, and it became clear that Waterbar would be the best place for me. Based on my experience, I was offered the position of bar manager. Along with managing the bar staff, I am in charge of all things beverage here at Waterbar — cocktails, beer, wine, etc. — although Brent is also a certified sommelier, so he helped out quite a bit with the opening wine list.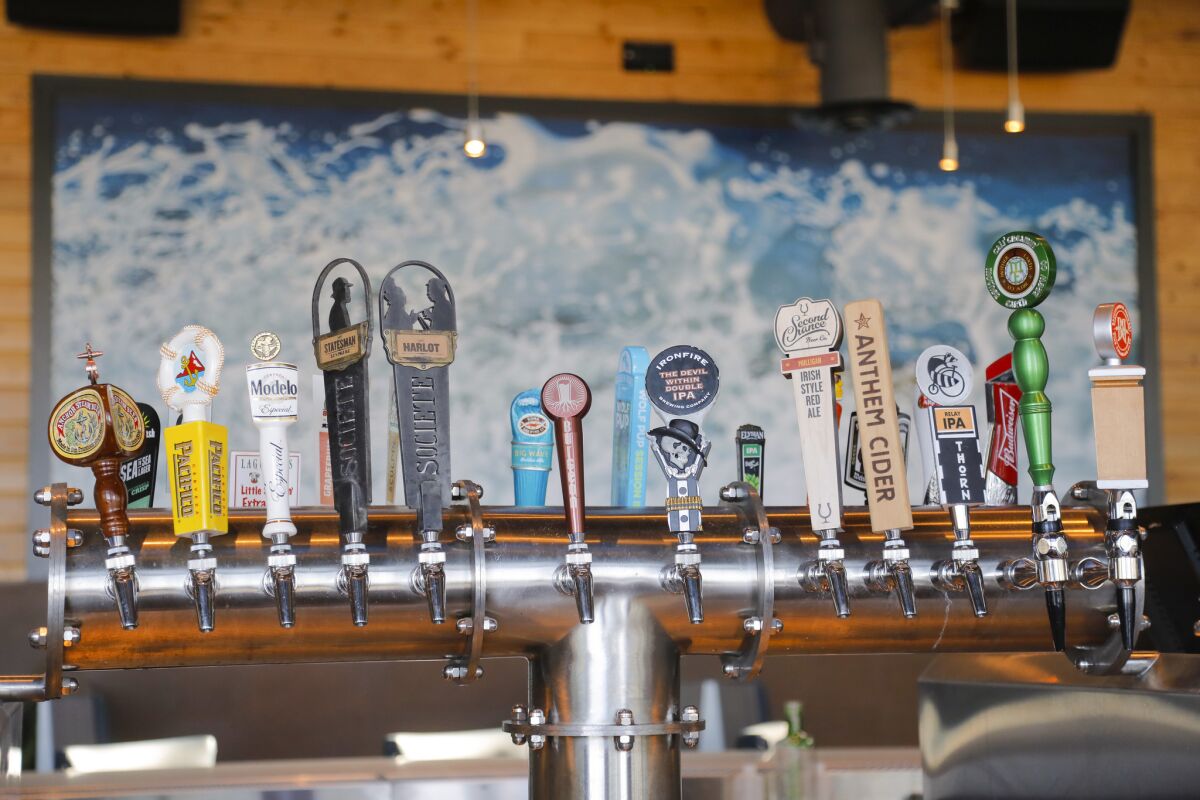 What are a few of your favorite things about Waterbar?
Well, there's the obvious — the location! Looking at the ocean never gets old, nor do the sunsets. The characters never get old either. From Slomo cruising by to meeting some of our new regulars. Getting to know our diverse guests and locals has been an awesome experience.
What distinguishes Waterbar from other bars in PB?
Outside of the obvious fact of the location and view, I'd say the food is the most distinguishing element of the restaurant. Chef Steven Lona is extremely talented both as a chef and an operator. We opened with a bit of a limited menu, as we are still trying to figure out who our guests are and what they're looking for. Our guests will ultimately dictate who we are, who we become and our long-term success. That said, everything has been extremely well-received and I'm excited to see Chef Lona showcase his talent as we move forward into 2018.
What are a couple of the bar's signature drinks?
My personal favorites are Queen Anne's Revenge, a mezcal cocktail that takes inspiration from the tequila sunset, and the Calypso, a spirit-forward, yet tropical riff on the classic Old Fashioned. However, the cocktail I'm most proud of is the Merlion. If you haven't caught onto the theme, we've named all of our drinks after mythical creatures, gods, goddesses and other deities that are, one way or another, water related. The flavor profile (of the Merlion) is slightly sweet, topical and rounded out with enough citric acid so you don't make that "pucker" face, but you want to keep going back for another sip, and another and another.
What are a couple of your favorite menu items and why?
I love our coconut rice and sweet potato curry. Love might actually be an understatement; I practically live off of the coconut rice these days. It pairs nicely with the curry, of course, as well as the poke and the shrimp a la plancha. Shrimp a la plancha is like deconstructed street corn with shrimp. The flavors of sweet, spicy and savory are incredibly well balanced, making for an awesome shared plate. All that said, the salt-and-vinegar fries might be the best thing on the whole menu.
What food and drink pairing would you recommend first-time visitors try?
You can't go wrong with oysters — ever. Pairing them with a dry, one-dimensional white wine, dry champagne or martini would make anyone a happy camper.
What do you do when you're not working? What are you passionate about?
Outside of work, I concentrate on the most important part of my life, my amazing girlfriend, Crystal. We like to go on adventures together and stay active by hiking, doing yoga, etc. Life is all about balance, and I try to achieve that every day by meditating, remaining level-headed and staying focused on my goals, both personal and professional. Oh, and I'm kind of a nerd. Sports, video games, comics and anything Star Wars is pretty much my jam.
Are you working on St. Patty's Day?
I've worked every St. Patrick's Day that I can remember. This year, it falls on a Saturday and just so happens to be the first big weekend for March Madness. So you better believe I'll be there. Come check us out for a cocktail and some food. Cheers, everyone.
4325 Ocean Blvd., Pacific Beach, 858.888.4343, waterbarsd.com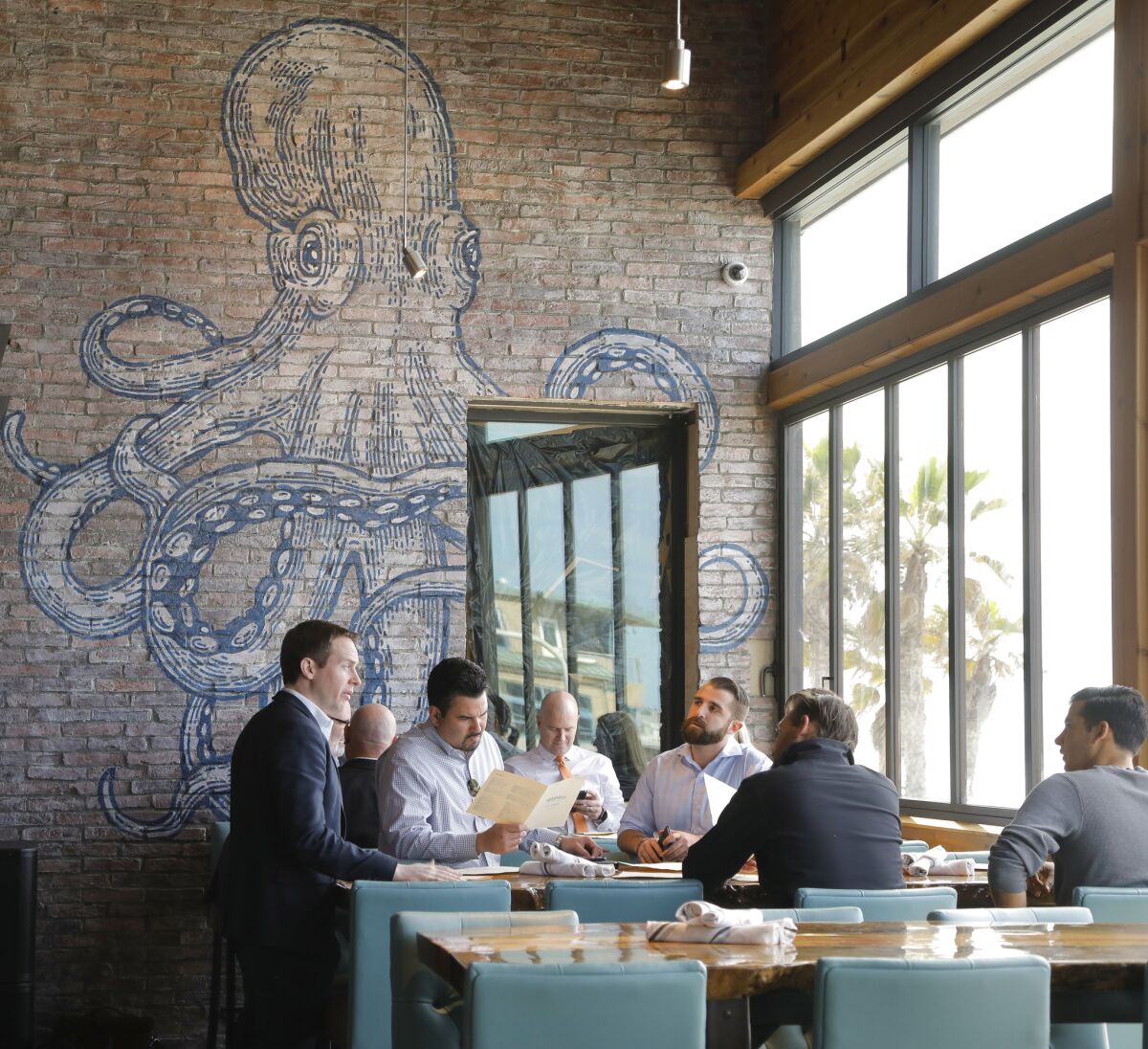 On Now
Mixology 619: The Opium Den
On Now
Mixology 619: It's Always in the Banana Stand
On Now
Mixology 619: Cucumber Stiletto from STK
On Now
Mixology 619: The Merlion
On Now
Mixology 619 Spicy Hacienda Margarita
On Now
Mixology 619: Mr. Nice Guy
---
Sign up for the Pacific Insider newsletter
PACIFIC magazine delivers the latest restaurant and bar openings, festivals and top concerts, every Tuesday.
You may occasionally receive promotional content from the Pacific San Diego.