San Marcos company hits on spirited idea: Turn recycled baked goods into vodka
Two San Diego-area entrepreneurs have entered the craft vodka market with a product they say proves you can have your cake and drink it too -- they make vodka from old bread.
'Tis the season for sweet treats everywhere. Cakes, cookies, pies galore fill office desks and holiday tables. And while these goodies are great to gorge on, inevitably there is always more than enough to go around.
For the leftovers, two San Diego-area entrepreneurs, agricultural economist Sam Chereskin and artist/bartender Whit Regali, have a solution. The pair entered the craft vodka market with a product they say proves you can let them drink cake.
The San Marcos-based company is taking sustainability to a new level, the pair said, by using cakes, breads and other items destined for the trash bin in the distilling process. Each bottle of vodka they produce keeps about two pounds of food out of a landfill.
"This is where high-quality, good-tasting, lower-cost vodka can come from," Chereskin said.
Food waste is a serious issue across the nation, with between 30 to 40 percent of food tossed out instead of eaten, according to the U.S. Department of Agriculture, which in 2013 teamed with the EPA with the goal of cutting America's food waste in half by 2030.
Misadventure's creative use of old baked goods has impressed Jim Floros, president and CEO of the Food Bank.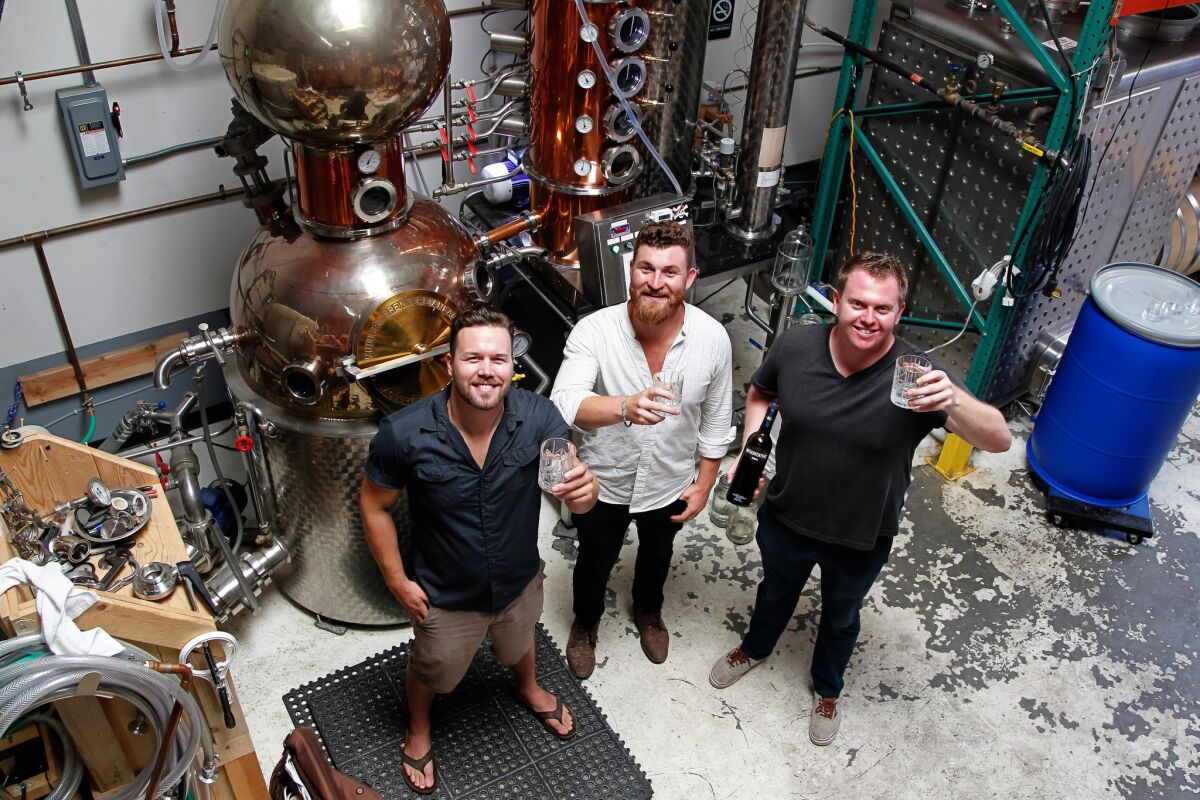 Each week, the two entrepreneurs take 1,500 pounds of leftover baked goods from the San Diego Food Bank and turn it into 250 bottles of vodka that are sold to local bars and eateries.
"They are taking product that we wouldn't be serving and they are making a product out of it," Floros said. "Everybody is getting on board with the sustainability movement and not wanting to add to the landfill. I think it's kind of a new era."
The Food Bank previously carted about 600,000 pounds of old food to the landfill each year, at a cost of about $35,000.
The company is moving toward becoming a zero-waste facility, composting old food on site and producing more than 80 cubic yards of mulch that is distributed to the agency's nonprofit partners for use in community gardens.
But sugary baked goods can't be composted, Floros said, and the Food Bank's nutrition policy prevents it from giving clients the many sheet cakes, pies and other sweets that are donated. Those items used to go in the trash.
The distillery takes "sheet cakes off our hands," Floros said. "That is a big help."
The vodka makers say the baked goods contain starches that can be converted to sugars, which are then fermented and distilled. It takes roughly a week to go from bread to bottle.
The tradition of turning leftovers into spirits isn't a new idea, Rigali said, but he and Chereskin believe they are among the first to use baked goods as the basis for vodka.
Even their waste has a use: A local farmer comes and picks up the 300 pounds of spent grain left over from the fermenting process each week. It gets fed to cows.
Before he was a distiller, Chereskin, 29, lived on the East Coast, where he worked to help African farmers. He eventually returned to his Encinitas roots and met Rigali, 36, a Massachusetts transplant who shared his interest in distilling.
The idea of using old bread came to Chereskin when he was casting about for a starch to use, and soon realized that a portion of wasted food would contain exactly what they he needed.
Chereskin and Rigali — who says his great grandfather was a bootlegger — worked together for a year, testing, developing, improving the product. In December, they hired their first employee: Blake Carver, director of business development.
In January, the trio moved the operation into a small spirits incubator in a San Marcos warehouse. They share space with seven other hopeful spirit makers.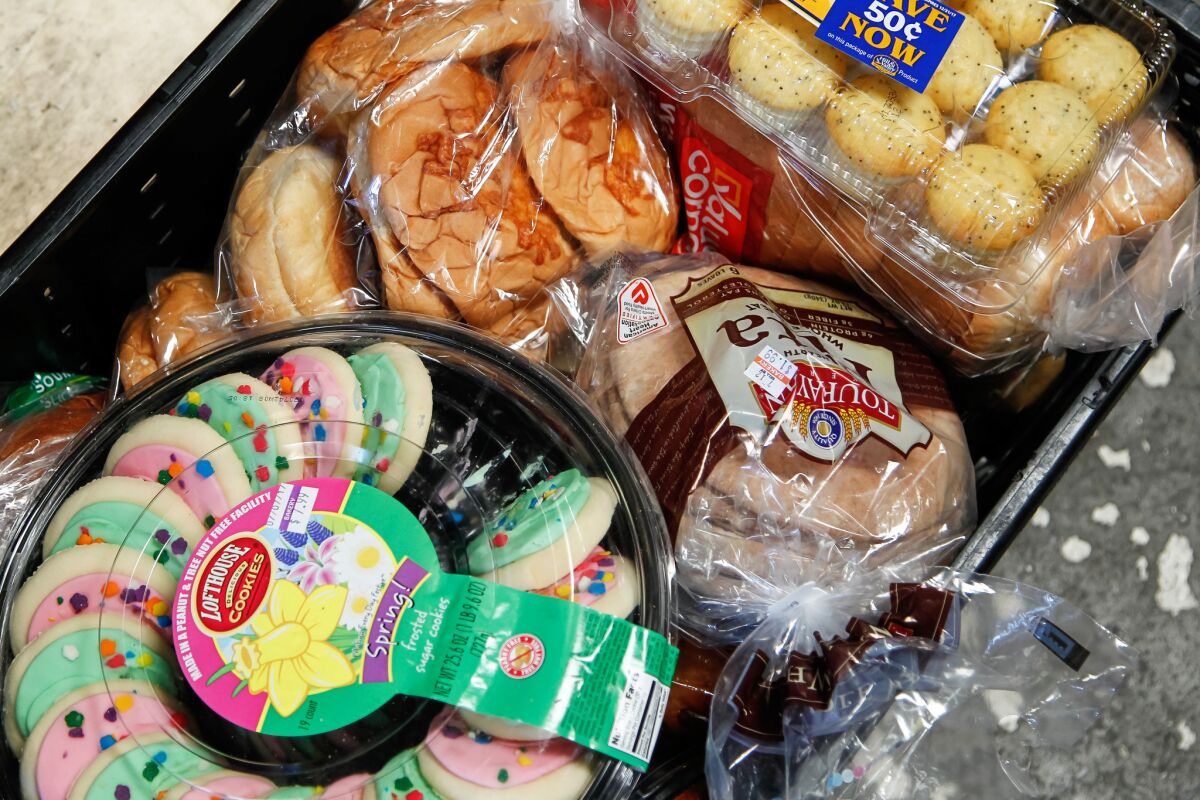 Other distillers initially laughed at their idea of turning trash into treasure.
"Then they tasted it," Rigali said. "And now we are accepted into their pool."
The company sold its first bottle in June, to an Oceanside bar, and Misadventure Vodka is now offered in 22 bars in coastal North County. It's also sold online.
Senor Grubby's, a taco shop on Carlsbad Village Drive, has been using the vodka, putting it in a fresh-squeezed grapefruit juice cocktail that they call Grubby's Adventure. Customers seem to like it.
"We've gotten a great response so far," said Grubby's co-founder Justin Jachura.
He said he was sold on the vodka's "delicious" taste, the sustainability aspect, and the fact that it comes from local distillers.
It may have started as cookies and cakes, but when the microdistillery is done with it, it's 80 proof alcohol with a kick.
"If you had a crazy night," Rigali said, "at least you don't regret where you got your vodka from."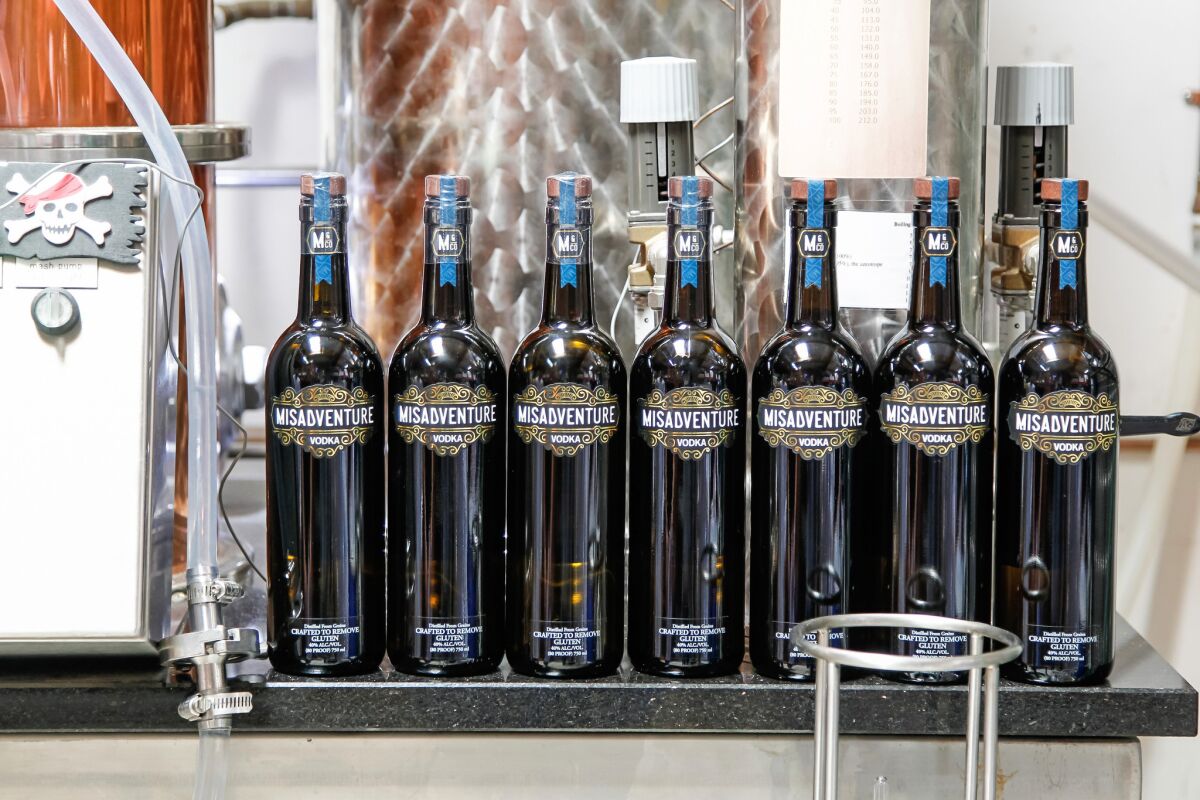 Sign up for the Pacific Insider newsletter
You may occasionally receive promotional content from the Pacific San Diego.