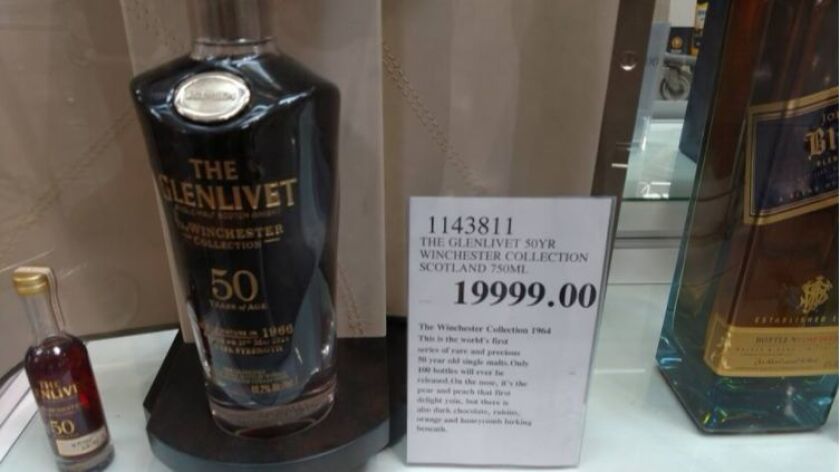 Vicki Estrada was taken aback to spot a bottle of cognac at the Costco in Mission Valley selling for $4,999 and a bottle of Glenlivet 50-year-old single malt scotch for $19,999.
"Seriously?" she posted online. "It would seem if you could afford these, you don't shop at Costco."
Right on, Vicki. But a response quickly shot back from Niles Richman (no pun intended) that put things in perspective: "I've never found a decent bottle of cognac for less than $100,000."
Read the rest of Diane Bell's column here.
---