Interactive Map: Marijuana businesses want to grow in Chula Vista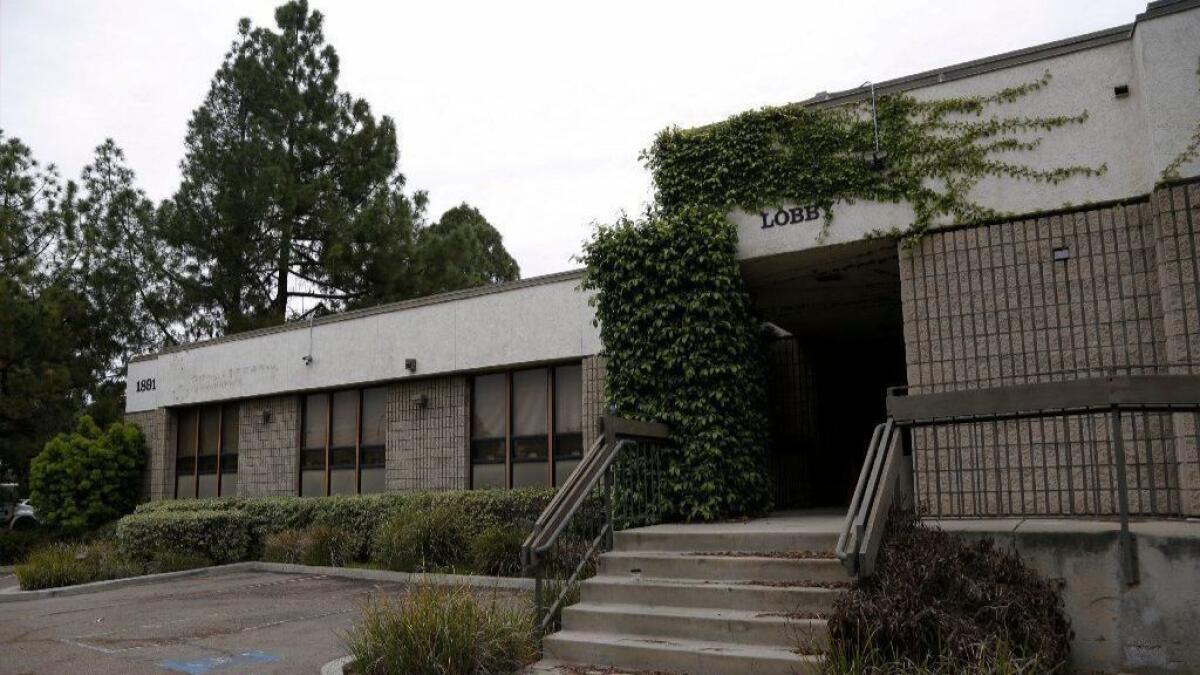 chula vista —
Everyone, it seems, wants a piece of Chula Vista's budding marijuana market.
More than 130 entrepreneurs filed business license applications in San Diego County's second-largest city last month. The overwhelming majority of those, 84, are competing for just eight dispensary licenses.
"We expected a lot of competition and we got it," said Francisco Estrada, Mayor Mary Casillas Salas' senior aide.
Chula Vista's newly open legal marijuana marketplace caught the attention of established cannabis businesses throughout California. The long list of suitors include companies such as Urbn Leaf, March and Ash, and SDRC – San Diego Recreational Cannabis.
"Everyone is applying down there because it is a great market," said Blake Marchand, the founder of March and Ash.
His company submitted two applications in Chula Vista, one for 130 N. Glover Ave. and another for 1887 Nirvana Ave.
Part of Chula Vista's appeal for dispensaries is its population of more than 270,000, which includes thousands of potential customers, and the city's two-dispensary per district limit. Although getting a license will be competitive, those who come out on top won't have too many local competitors, Marchand added.
Urbn Leaf, a San Diego-based dispensary with two locations, filed four applications in Chula Vista, three for dispensaries and one for manufacturing. The company already delivers to the South Bay and says demand for its product is high.
"There's a big market there," said founder Will Senn. "We do have a substantial delivery business into the Chula Vista market already."
Chula Vista initially banned the sale of marijuana after the state legalized it in 2016 through Proposition 64. Although marijuana was legal in the state, the new law required cities to come up with their own regulations.
Initially, Chula Vista's City Council did not want to create a legal market. But pressure from an outside group threatening to introduce its own ballot measure and the proliferation of illegal pot shops compelled Chula Vista to write its own rules.
Chula Vista's marijuana regulations could bring the region's biggest weed market to the South Bay. The city's rules permit an unlimited number of manufacturing, distribution and testing facilities. Additionally, the city's rules allow up to 10 cultivation sites and 12 retail businesses, split between delivery and dispensaries.
Those retail limits make it possible for Chula Vista to have more dispensaries and delivery operators per capita than San Diego.
If the map below is not displaying, disable ad blockers or click this link »
Chula Vista's marijuana market covers the entire supply chain – from cultivators and manufacturers to distributors and testing laboratories. This allows companies to file multiple types of business licenses.
Some of the businesses, including dispensaries and manufacturing facilities, have a limit. Of the 84 dispensary applications, only eight will receive the license. There is also a limit of 10 cultivation sites. Chula Vista has no limit on testing laboratories or manufacturing and distribution businesses.
One company, MJIC, submitted seven applications: two for distribution facilities, two for manufacturing businesses, two for dispensaries and one for a delivery business.
The company aims to build "California's first cannabis superhighway – a fully licensed logistics infrastructure stretching from San Diego to Oakland," according to the company's website. They mostly specialize in distribution and limited manufacturing like packaging and labeling.
MJIC already has licenses in Oakland, Sacramento, Long Beach, the Coachella Valley and San Diego. They see Chula Vista as an important part of its expansion goals.
"We want to have a flag on the ground in this market, for sure," said CEO Sturges Karban. "We have applied for multiple uses and multiple licenses. That represents the scope of our investment."
Chula Vista expects to collect approximately $6 million a year from marijuana tax revenues. That money will go toward the general fund, meaning it can be spent on a wide range of government functions, such as repairing roads, building maintenance or funding public services.
City officials have previously said they'd like to see some of that money spent on enforcement measures to shut down illegal dispensaries and on pension costs.
Regardless of how the money is spent, Chula Vista does not want people to think marijuana taxes will solve the city's fiscal issues, Estrada said.
Shutting down the city's illegal marijuana black market was one of the main reasons the City Council decided to legalize marijuana. The thinking was that creating a legal market would create a revenue stream to enforce rules against the illegal market.
Chula Vista has shut down about 50 illegal pot shops since 2015. Most of these businesses operate in southwest Chula Vista. About 30 percent of them reopen soon after the city closes them, according to the city attorney's office.
Business owners looking to open dispensaries in Chula Vista are concerned about the existing black market. From their perspective, it isn't fair to go through a lengthy and costly licensing process only to have an illegal shop open down the block and sell cheaper weed because they don't pay taxes.
"You can't survive," Marchand said.
In February, Chula Vista announced the hiring of a lawyer to criminally prosecute illegal pot shops. Currently, the city relies on civil enforcement to close unauthorized dispensaries. Having someone dedicated to criminal prosecutions should speed up the process and result in arrests instead of civil fines, said City Attorney Glen Googins.
"The difference between civil and criminal proceedings is you actually are arresting people and they are potentially subject to, if convicted of a criminal misdemeanor, up to six months in jail," Googins said. "That's a faster process with more personal consequences to the people involved."
Applicants welcomed the news as a sign the city is serious about shutting down the illegal market.
"It's the right move," Senn said. "Otherwise, there's going to be continual black market activity."
Coincidentally, the majority of license applications came from businesses looking to open in the 91911 zip code, which includes southwest Chula Vista.
The 134 applications shed light on where these businesses could be located. Most of the businesses are in industrial zones away from schools, parks and residential areas.
Several addresses were listed more than once. For example, 1877 and 1891 Nirvana Ave. appeared on 11 different applications.
The emerging marijuana industry is already influencing leasing and sales prices in Chula Vista's industrial real estate sector, according to Patrick Connors, an associate with Voit Real Estate Services.
Sales prices increase because marijuana operators can't find buildings willing to offer them a lease. Therefore, the operators simply buy their own buildings. Additionally, people looking to make quick money from the legal marijuana market invested in Chula Vista properties with the intention of flipping them once the licenses are distributed.
"There were some people who came through and bought stuff in anticipation of getting a license and selling it at an extreme premium," he said.
Because most property owner don't want to lease to marijuana companies, the few owners willing to rent to the cannabis industry can charge a premium.
The city is evaluating all the applications. It is a two-tier process that is expected to last several months.
During the first phase, applicants must demonstrate that they meet the $250,000 liquid assets equipment, undergo a background check, provide a basic business plan, share biographical information to fulfill the experience requirement and identify the potential location of the business.
Applications that meet the minimum requirements will be ranked on a point system based on their qualifications, liquid assets, business plan and operating plan. Phase one applications are also reviewed by the city's director of finance and chief of police.
If the number of applications exceeds the number of available business licenses – which will likely be the case with dispensaries – applications with the highest scores move on to the second phase.
During the second phase, applicants present specific site plans, emergency action plans, security plans and more detailed operational plans. This part of the application is reviewed by the chief of police, fire chief and director of development services.
Sign up for the Pacific Insider newsletter
You may occasionally receive promotional content from the Pacific San Diego.