A case of the munchies: Pop-up cannabis dinners
Every few months, in an elegant location somewhere in San Diego, a group of adults gets together for dinner. The men are dressed in slacks and jackets, the women in cocktail dresses and heels, as tasteful lounge music plays softly on the stereo. They are young creatives and retired entrepreneurs whose love of fine food has brought them together for a private dinner prepared by some of the city's best chefs.
But this is no ordinary dinner party. This is the Closed Door Supper Club, a pop-up dinner series where every guest has a medical marijuana card, and every dish incorporates the devil's lettuce in one form or another. Restaurant industry publicist Marie Tahan Daniels started the Closed Door Supper Club after realizing there was demand for such an event among an unexpected demographic: older, affluent foodies.
"It's not the Cheech and Chong era anymore," she says.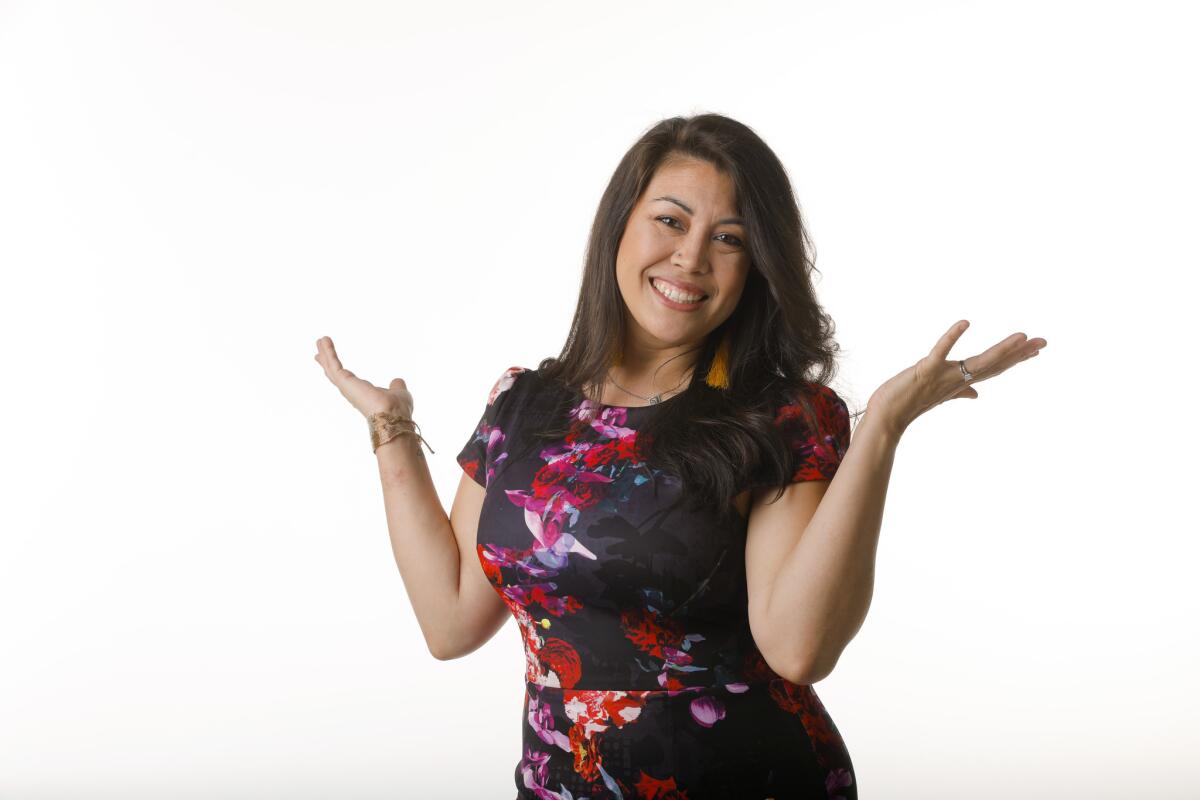 Here's how it works: Card-carrying guests over the age of 21 can pay around $200 a head for a five-course dinner prepared by a rotating cast of top chefs that has included Hanis Cavin (Carnitas Snack Shack) and Kristianna Zabala (Nomad Donuts). Using pot-infused sugar, oil, butter or flour, they craft a meal with no more than 30 mg of THC: The idea is to stay mellow but in control, not get completely zonked.
"Each chef has one course where the THC is optional, like in a sauce that diners can leave off," Daniels explains. "Everybody is different, so we want to give people the option to slow down if they feel like they need it."
Zabala cooked at the Closed Door in October, preparing a mole brisket tamale with cannabis infused into the sauce and the masa, as well as a roasted beet and Humboldt Fog tart, topped with greens that had been dressed in a cannabis-infused olive oil vinaigrette.
"We want people to enjoy the food without being blasted by the fourth course," says Zabala, who notes that diners can expect more of a chilled-out body sensation than a psychoactive head high during these dinners. "You'll definitely feel relaxed, pain-free, happier, well-fed."
Nobody knows exactly how things will change when the state's new recreational marijuana law comes into effect this month, but Daniels hopes it might eliminate some of the bureaucratic hoops she has to jump through to make these events happen.
"The moment that happens, it'll make all of this much easier," she says, adding that she double- and triple-checks all her paperwork to ensure she's staying on the right side of the (complicated) law. If all goes well, curious diners who've been hesitant to register for a medical marijuana card could soon partake in the experience.
Both Daniels and Zabala hope the new law helps to change people's attitudes and lessen the stigma around pot.
"Marijuana has given been a very negative stereotype," says Zabala, who uses medical weed to treat her rheumatoid arthritis. "I like to show people that it can be enjoyed in a grown-up way."
The next Closed Door Supper Club takes place Jan. 27 with farm-to-table chef Miguel Valdez, formerly of the Red Door. See welcometothesupperclub.com for details.
Sign up for the Pacific Insider newsletter
You may occasionally receive promotional content from the Pacific San Diego.