How to celebrate 4/20 (legally) in San Diego
For the first time ever, on Friday, April 20, San Diegans can openly and legally celebrate the 4/20 holiday.
But, before revealing some of the day's special offerings, deals and celebrations, PACIFIC asked the question: "Where did the moniker 420 come from?"
Enter "The Waldos," a group of students from San Rafael High School in Marin County who, in a bit of Stand By Me fashion, set out to find a rumored patch of marijuana that was abandoned by a local coastguardsman. Each day the group would meet at 4:20 p.m., get high, and go out in search of the treasured patch. The secret slang and private joke was picked up and spread through generations across the globe.
There are many 420 stories out there, but The Waldos have gone so far as to document and verify their original use of the phrase. Learn more at 420waldos.com.
And now for some 420 deals and celebrations The Waldos would be proud of.
Munchie deals
Bao Beach
Deals by the handful at this Mission Beach shop. Enjoy two bao (Chinese steamed bread rolls filled with meat or vegetables) for $4.20.
3735 Mission Blvd., Mission Beach, 858.381.0033, baobeacheats.com
Cheba Hut San Diego
Given its name, it's no surprise this sandwich shop will celebrate its Eighth Annual Cheba Hut 4/20 Party. For $4.20 get any nug (4-inch) sandwich, plus a collectable emblemed frisbee (at both San Diego locations). Those in the College Area with a larger appetite can participate in the food challenge for a chance to win free Cheba Hut for a year. Oh yeah, and don't miss out on the shop's butter sculpting contest.
College Area: 6364 El Cajon Blvd., 619.269.1111; Pacific Beach: 4651 Mission Blvd., 858.412.4019, chebahut.com
Surf Rider Pizza
Surf's up for this 420 deal. Enjoy two slices of hand-tossed East Coast-style pizza (select styles) for $4.20. In the immortal words of the Teenage Mutant Ninja Turtles, "Wise men say, 'Forgiveness is divine, but never pay full price for late pizza," or, we're sure they'd say, "on 420."
2163 Abbott St., Ocean Beach, 619.226.7492, surfrider.pizza
Swell Coffee
Chow down on two mini waffles and a 12-ounce drip for only $4.20 at this responsibly-sourced coffee house. Offer good only at the Mission Beach location.
3833 Mission Blvd., Mission Beach, 858.539.0039, swellcoffeeco.com
Cannabis deals
MedMen
With 18 dispensaries nationwide, including one in Kearny Mesa, MedMed will offer a host of different deals including $4.20 specials from such brands as GanjaGold, Atlas, Dr. Norms, Kin Slips, Lowell Herb Co., Plus Products, Habit, Kiva, Petra, Canndescent, Papa & Barkley, Select Oil and Floracal, plus some exclusive product launches that day.
5125 Convoy St., Ste., 211, Kearny Mesa, 619.450.8909, medmen.com
Torrey Holistics
This Sorrento Valley dispensary aims to promote education and awareness with one-on-one consultations. Stop by on 4/20 and with the purchase of four items, you'll receive 20% off the entire purchase. Plus, with every purchase you can get a pre-roll for $0.01.
10671 Roselle St., Ste. 100, Sorrento Valley, 858.558.1420, torreyholistics.com
Parties
4/20 Appreciation
Since hops are closely related to the cannabis plant, it only makes sense that breweries like Duck Foot Brewing celebrate 420. Enjoy dank, double dry-hopped IPAs, keep the pint glass (for the first 50 hop-heads), giant beer pong and a hops rolling contest. Of course there will be munchies, which will be provided by Moster Crafts Food Truck.
Duck Foot Brewing: 8920 Kenmar Dr., Ste. 210, Miramar, 858.433.7916, duckfootbeer.com
The Expendables: A 4/20 Celebration
Join American raggae rock band The Expendables as they rock out along with The Holdup and Inna Vision.
House of Blues, 1055 Fifth Ave., downtown, 619.299.2583, houseofblues.com/sandiego
4/20 Munchies
Enjoy happy hour all day at Oggi's Sports Brewhouse Pizza in Liberty Station. On tap will be Thorn Street Brewing's Hopster Pot IPA, a New England-style IPA flavored with marijuana (but doesn't contain any psychotropic THC).
2562 Laning Rd., Point Loma, 619.876.5000, libertystation.oggis.com
BAYKED by the Bay
Celebrate 4/20 during this inaugural event celebrating music (with a performance by Wyclef Jean), munchies and cannabis culture — although legally, no marijuana is allowed at the event. Check out this primer before you head to the festival.
Embarcadero Marina Park North, downtown, baykedsd.com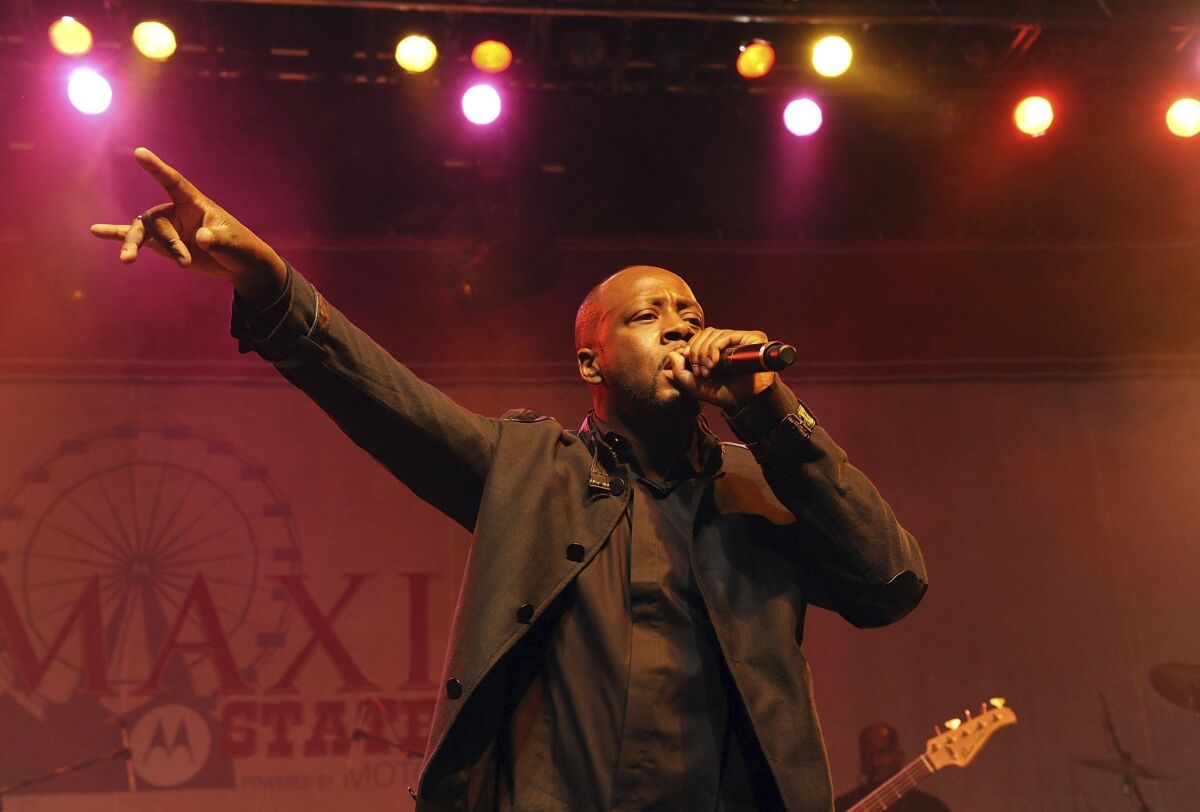 Dubloadz
Dubloadz, aka DJ/producer Dave Nardolilli, released his debut full length, Dubloadz and the 9000 Ghosts, last year. It features collaborations with Sullivan King, Virtual Riot, Anuka, and more. New single, Salt, is out now.
Bassmnt, bassmntsd.com
420 Jam and Bacon Wrapped Jalapeno Eating Contest
It's going to get HOT in Ocean Beach at this music-filled jam night. Enjoy musings from five artists starting at 7 p.m., as well as the contest to see who can take down 15 of Mother's Special EnFuego Bacon Wrapped Jalapenos the quickest. Apparently you'll have to take down a three-year defending champ for the cash prize and bragging rights.
Mother's Saloon: 2228 Bacon St., Ocean Beach, 619.221.8100, motherssaloon.com
Waldos' 4/20 Party
Remember that story at the beginning of this story? Well, Northern California brewery Lagunitas Brewing Co. brewed a beer, The Waldos' Special Ale, in honor of that famed group of high school students. Swing by The Dog in Pacific Beach and enjoy drink specials on several special brews as well as swag from the brewery.
The Dog: 4479 Everts St., Pacific Beach, 858.581.0149, thedogpb.com
Misc.
Primo's Tattoos and Piercings
If you've been itching for some new ink, head to Escondido to take advantage of $42 tattoos. Bring your own design within 2x2 dimensions. Walk-ins only, doors open at noon.
611 E. Valley Pkwy, Escondido, 760.294.9888, facebook.com/primos.tattooandpiercings
More...
High there: Legal recreational cannabis dispensaries
Californians are becoming more open about their use of marijuana
FAQ: Buying recreational marijuana in San Diego
Sign up for the Pacific Insider newsletter
PACIFIC magazine delivers the latest restaurant and bar openings, festivals and top concerts, every Tuesday.
You may occasionally receive promotional content from the Pacific San Diego.