Comic-Con 2018: Two years later, they're still Go-ing. Why San Diego is the perfect place to play Pokémon Go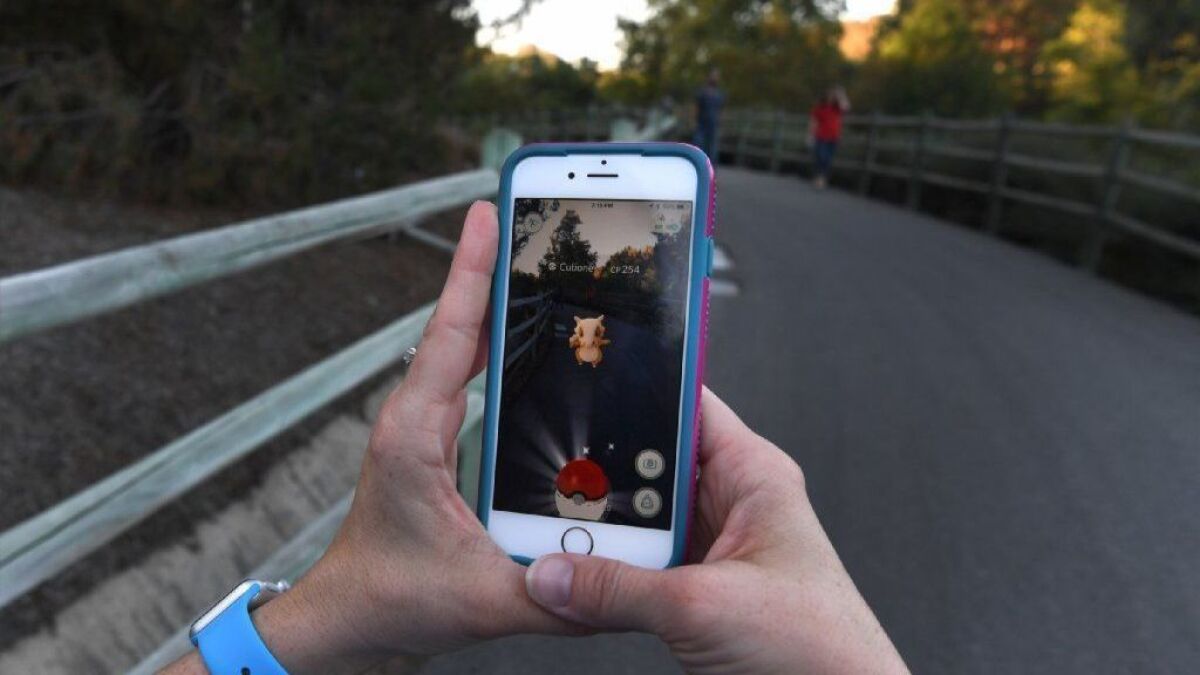 Dozens of people stood holding their phones in downtown San Diego's Pocket Park, waiting for 11 a.m.
When the clock struck 11, different voices from the crowd yelled out directions.
"Mystic over here! Valor! Instinct!"
"What's the code?"
"Squirtle! Pikachu! Snorlax!"
A "Pokémon Go" event had just started, as Comic-Con attendees joined an already-thriving community of players participating in a game that once held the country's attention span for a few weeks in 2016.
Dear reader, I have a confession: Since July 6, 2016, I've been a Pokémon trainer in the real world. I'm one of millions of people who play "Pokémon Go," the game seen as the first successful foray into using augmented reality in a mobile app.
I joined several dozen other trainers Saturday in a special event where, in areas designated as Pokémon Gyms in the app, players can team up to defeat exceptionally powerful beasts and add them to their collection. For just three hours Saturday, the thunderbird Zapdos appeared worldwide.
These special events offer players the chance to earn a digital trophy: Pokémon of different colorations, and being a lucky man, my first one was.
"Is it shiny?" many in the crowd asked.
I didn't say anything. I didn't want the attention.
A social game
Changes to the gameplay have made "Pokémon Go" more of a group affair. To succeed in defeating the powerful creatures, you need at least five trainers.
After our first battle, the group split up, walking to different gyms around downtown. Our journey took us from the Gaslamp Quarter, down to Seaport Village and past the Star of India.
The group was loosely organized from social media. Downtown San Diego has a group chat of more than 200 trainers, who take moments out of the workday to play the game.
For Charles Cook, a 51-year-old San Diego resident who plays the game downtown, the game has evolved into a full-time hobby.
"I started playing this game to just get up and walk around," Cook said. "As my wife would say, I'm kind of a completionist, so once I've started playing, I can't stop."
Despite originating as a video-game franchise aimed at children, many players have kids of their own and are often farther along in the game than their children.
"It's a middle-aged demographic," Cook said.
That feeling of competing a collection is why Trella Rath, a trainer from San Francisco, took a break from her Comic-Con exhibitor booth to join in the battles.
"This isn't the first time I've done this sort of thing," Rath said, admitting that she once took a sick day to participate in a special battle.
A Poké-Con
Although Pokémon-maker Niantic withdrew its Comic-Con panel scheduled for Thursday, trainers got the chance to catch special Pokémon during the event.
A very rare Pokémon — Unown — appeared in San Diego.
This creature looks like black noodles from alphabet soup with eyes, with each letter (and the punctuation marks "?" and "!") appearing very rarely in the real world. From Wednesday to Sunday the Unown spell: COMIC CON SD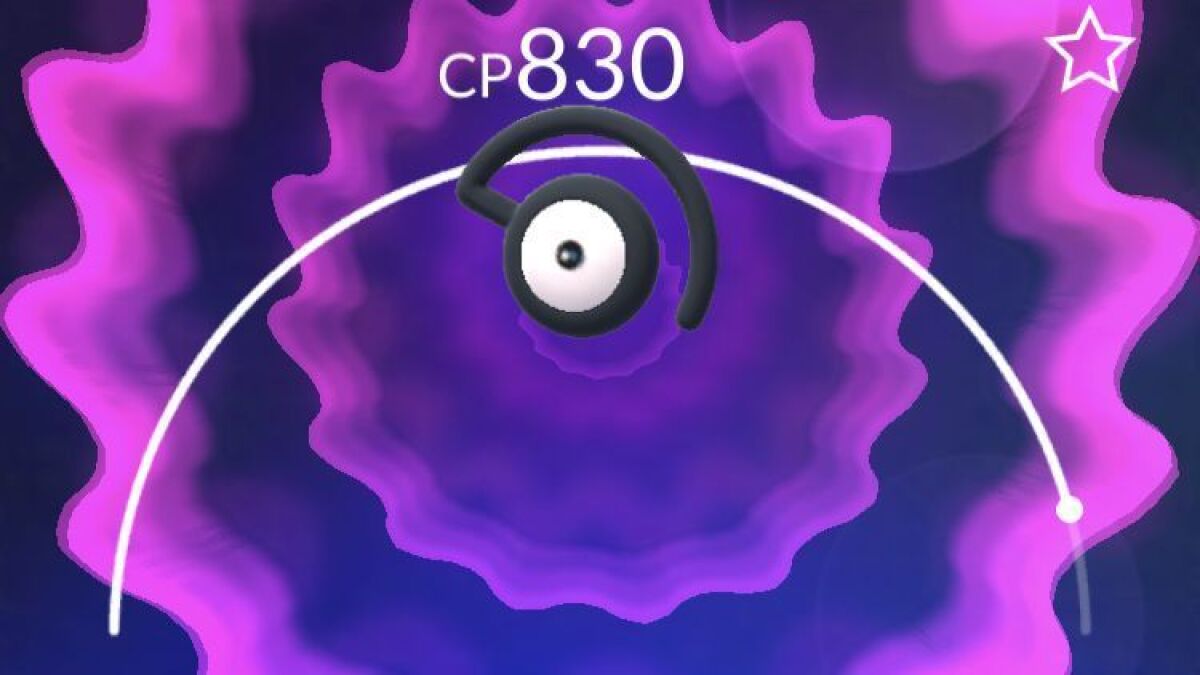 Niantic also added more digital markers in and around the San Diego Convention Center, giving trainers more to do during the Con.
Visiting Comic-Con from Scottsdale, Ariz., Cat Roberts spent part of Saturday with me catching Zapdos.
"I started playing with my kids," Roberts said. "I think it was the first time my son actually asked me if I wanted to go on a walk with him."
Along with her husband, John, Roberts said she booked a trip to Australia just to capture the kangaroo-like Pokémon Kangaskhan, which is only available there.
The game also provides little snippets of local history. Locations in the game are often pieces of public art, historical markers or points of interest.
Farewell
Following my final battle at the Star of India, the last chorus of "who has a shiny" rung out. I only got that one shiny, but that is enough for me.
I stepped away from the group and waved farewell.
"Good luck!" I announced as the rest of the trainers went on to the next battle.
Reach the writer at: daniel.wheaton@sduniontribune.com or @theheroofthyme
---