PLNU, SDSU grad Destin Daniel Cretton to direct Marvel Studios film 'Shang-Chi'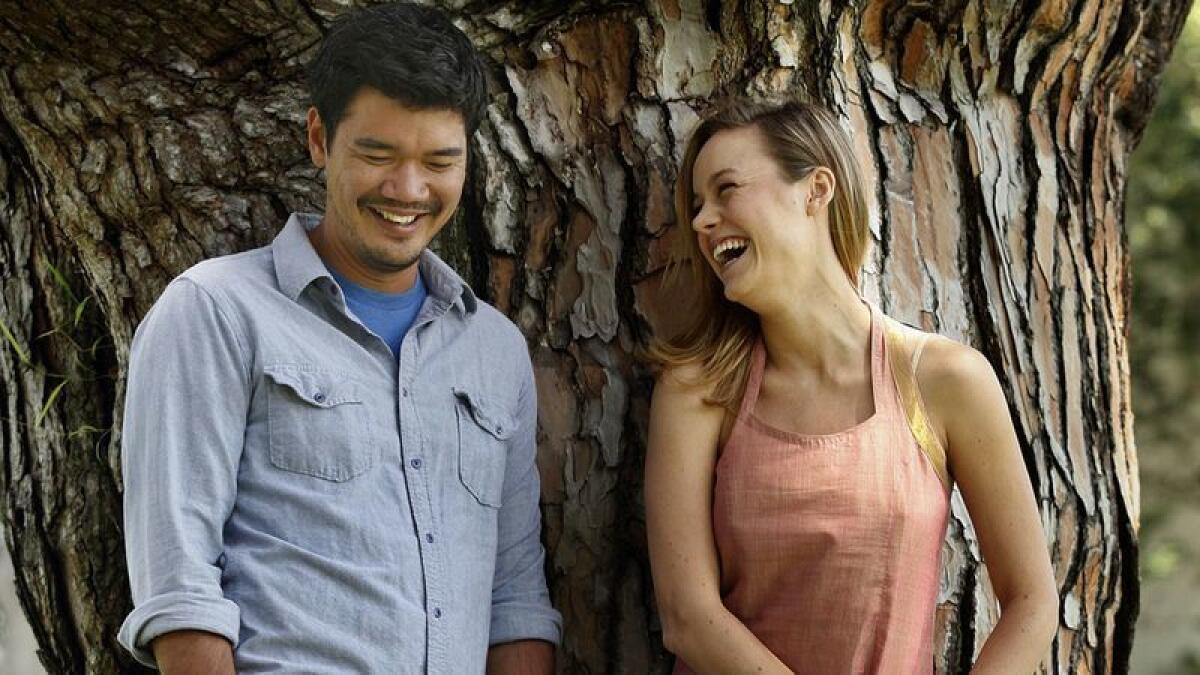 San Diegans just got something more to celebrate at this year's upcoming Comic-Con.
The news this week is that the upcoming Marvel Studios film "Shang-Chi," which will make history for the Marvel Cinematic Universe by featuring its first Asian lead, now has a local director attached to it.
That director is Destin Daniel Cretton, Deadline reports. He graduated from Point Loma Nazarene University with a communications degree in 2001 and later earned a master's in fine arts from San Diego State University's theater, television and film program.
Shang-Chi is a character from Honan, China, whose father is a powerful criminal mastermind. After a lonely childhood focused on martial arts training, the teen-aged Shang-Chi learns of his father's wrongdoing and devotes his life "to the overthrow of his criminal empire," according to a description from Marvel.
Cretton hails from Hawaii, but after two years of community college there, landed in San Diego to attend Point Loma Nazarene University. During his senior year, he took part in the L.A. Film Studies Center's semester program.
After graduating, he worked at a foster-care facility in San Diego, which inspired his breakout film, "Short Term 12." The 2013 feature film starred Brie Larson, now known the world over as "Captain Marvel," another new character in the Marvel Cinematic Universe.
Cretton and Larson have worked together on several projects, and Cretton told Vanity Fair in 2017 that he would "work with Brie forever" if he could. More recently, Cretton directed Larson, Woody Harrelson and Naomi Watts in "The Glass Castle" in 2017.
Cretton has other connections to the expanding Marvel Cinematic Universe. He worked with "Black Panther" star Michael B. Jordan (aka Erik Killmonger) in "Just Mercy," which Cretton wrote and directed and which also stars Larson. That film is expected to debut in 2020.
Cretton has kept ties with San Diego throughout his career, writing and directing 2012's "I Am Not A Hipster," which is based on the local indie music and art scene. He joined PLNU's Writer's Symposium by the Sea in 2015 to discuss his journey with film making, and you can watch that interview here.
Editor's note: Writer Abby Hamblin is also a PLNU alum.
Want more from The Conversation? Check out our podcast.
The Conversation with Abby & Luis is a podcast that slows down the news cycle to make sense of issues and stories that matter to listeners in San Diego and beyond. We talk to news makers, experts and others to offer interesting, in-depth conversations that will keep you up to date and informed.
Check out some of our most recent episodes below, or subscribe on Apple or Stitcher.
Email: abby.hamblin@sduniontribune.com
Twitter: @abbyhamblin