Comic-Con 2018: 13 women weigh in on the 13th — and first female — Doctor Who
The new cast and creative team of BBC's long-running "Doctor Who" series made their first public appearance together Thursday at San Diego Comic-Con.
The giant Hall H was packed with fans curious to know more about the new 13th Doctor, played by "Broadchurch" star Jodie Whittaker, the first woman to play the role in 55 years. The series, about a brilliant and funny time-traveling alien, returns in the fall to BBC America.
We talked to 13 women and one man, all of them dressed in Doctor Who-themed costumes, who attended the late morning panel on their opinions about the groundbreaking show change.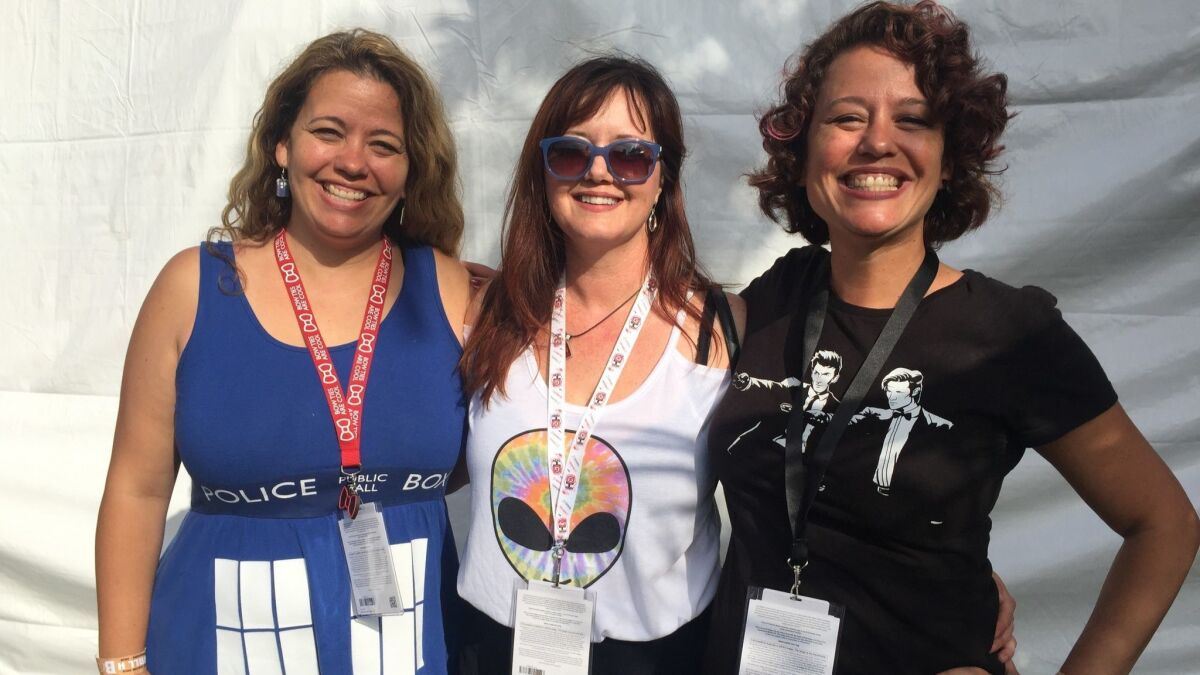 Brigitte Kearney, San Diego
"I love that the casting in this show is so diverse. When they were ready to announce the 13th Doctor we were all glued to our TV and on the phone together screaming. I think a woman can deliver the empathy and wonder that you want from Doctor Who."
Ashley Poinan, Fort Collins, Colo.
"I love the idea they've cast a woman. I think it fits perfectly for what's going on the world right now."
Michelle Riley, Fort Collins, Colo.
"It's about time. I love the casting of Jodie Whittaker. I don't want her to be a brash doctor. I want her to be a strong doctor. I have faith in the new showrunner Chris Chibnall. It will be refreshing."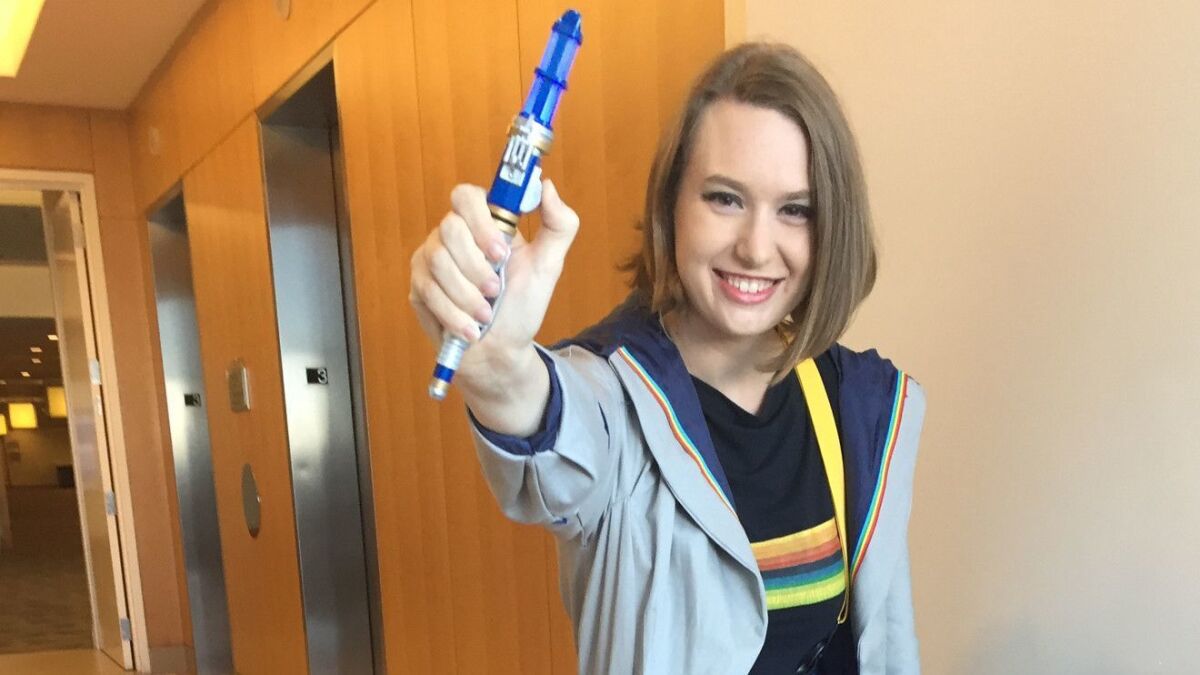 Lily Streiff, Los Angeles
"I've watched all of the 'Doctor Who' shows back to the beginning and I thought it was time. I was pushing for a woman when (12th doctor) Peter Capaldi stepped in a few years ago. When the announcement came, I was overjoyed. And when I saw it was Jodie Whittaker, I was 100 percent on board. She's a wonderful actress and will do the role justice."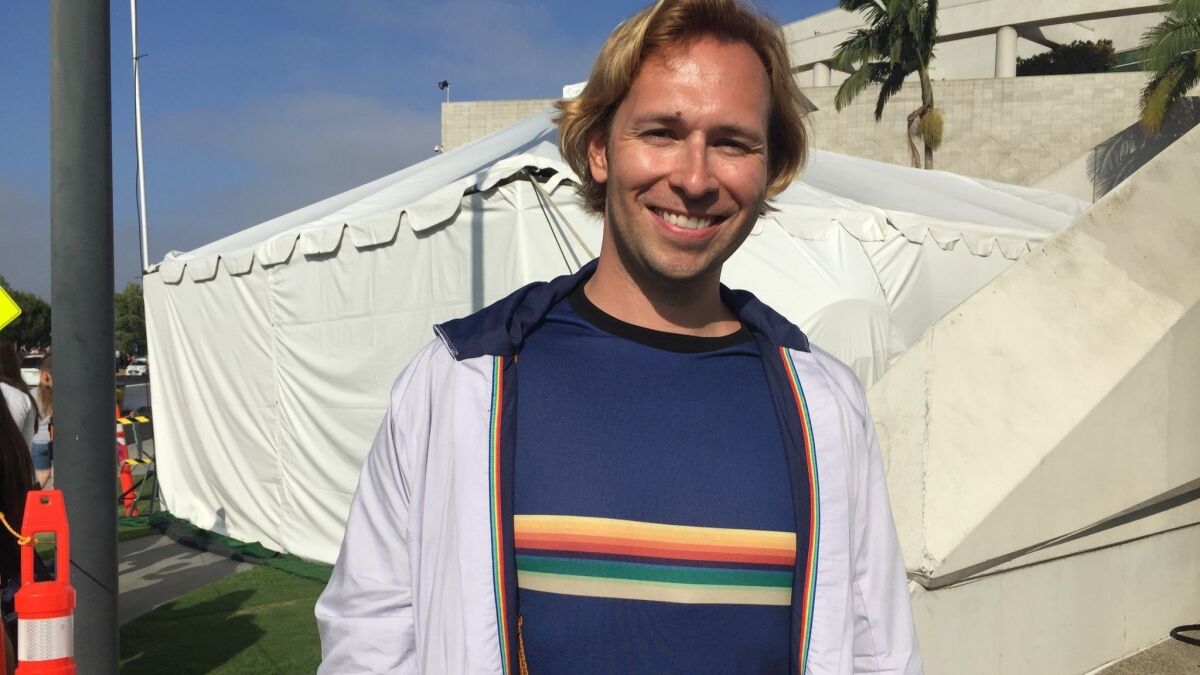 Brian Scully, Los Angeles
"I've always been a fan of 'Doctor Who' and everyone always has their favorite Doctor. I never felt I had my Doctor until now. I was raised by a family of women and I think what she will bring to the show has been sorely needed and missed."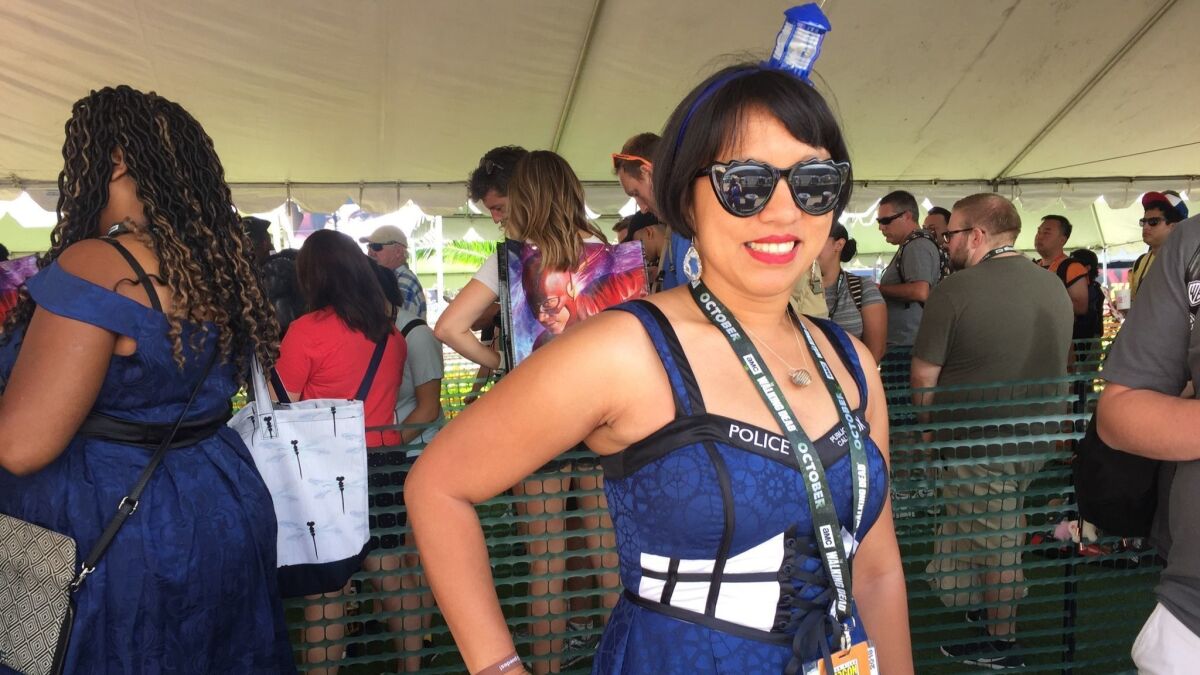 Mutya Roldan, Los Angeles
"I am really excited. I think she will bring a bit more passion to the role. Maybe she'll be a bit more sensible and emotional. That's good for the show."
Katie Aiani, Los Angeles
"I loved Jodie Whittaker as the actress from 'Broadchurch' but I haven't seen any footage yet of what she'll be like as the Doctor. I hope she's not too feminine and they don't make any inappropriate jokes. I have really high hopes."
Athena Marenghi Los Angeles
I'm really excited about it. It's a welcome change. The show really needed a refresh and this is a great way to do it."
Suzanne Temple, Los Angeles
"I was really happy when I saw her costume. It's practical and it's smart."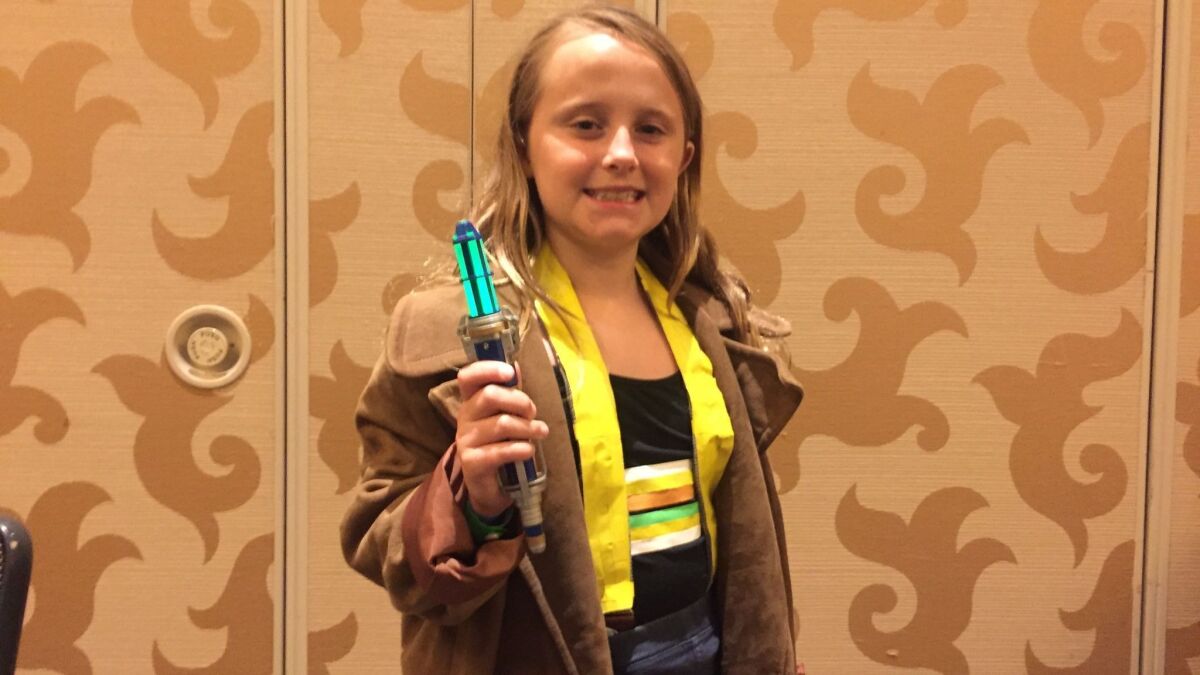 Lindalee Rose, Los Angeles
"I think it's really good watching 'Doctor Who' and I've been waiting for a female doctor. I'm so happy it's a girl."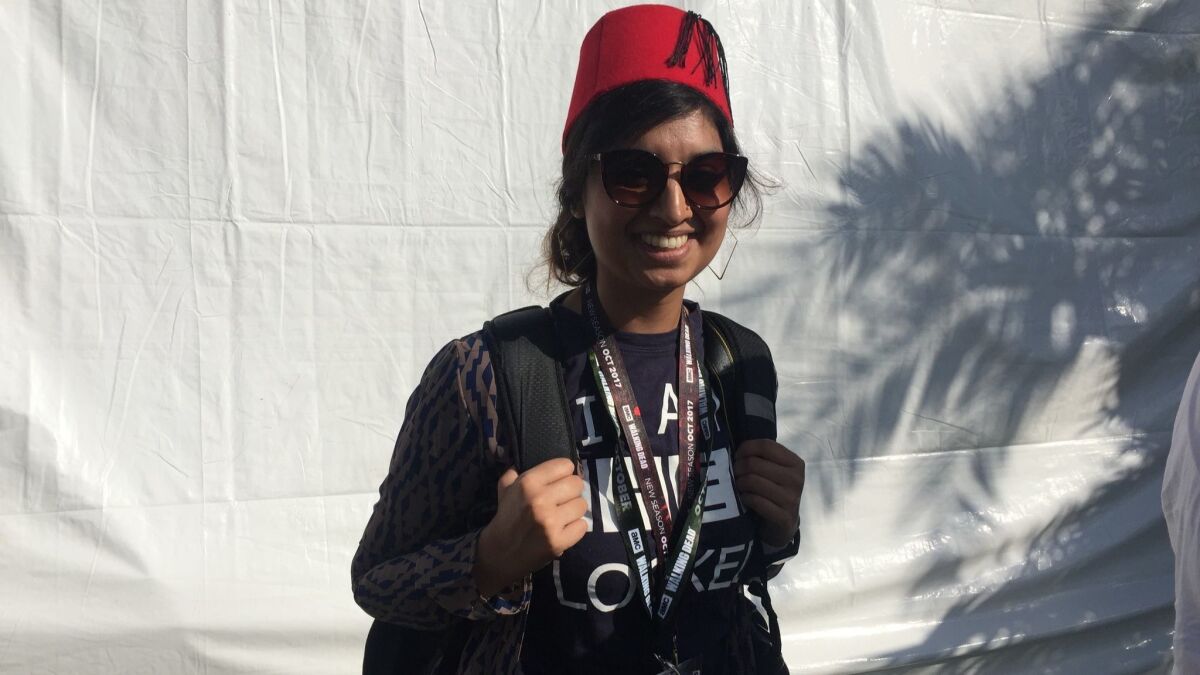 Ayesha Yoosufani, Austin, Texas
"I'm thrilled. It's about time. She will offer a different perspective on the role. I love the sci-fi genre and this series' history of continuity, and I love how the Doctor's mission is to help others. I think she'll be great in the role."
Patty Estes, Montana
"Why not have a woman? I figured it was coming because there had been so much talk. She's such a good choice for the role. As a woman, maybe she'll bring some intuition to the role. All of the other Doctors have been a bit clueless."
Susie Prendergast, Orange County
"There's no reason it can't be a woman. The role of a Doctor isn't male or female, it's open-ended. I think the last Doctor was cold and alien and brusque. Maybe she'll bring more humanity to the role."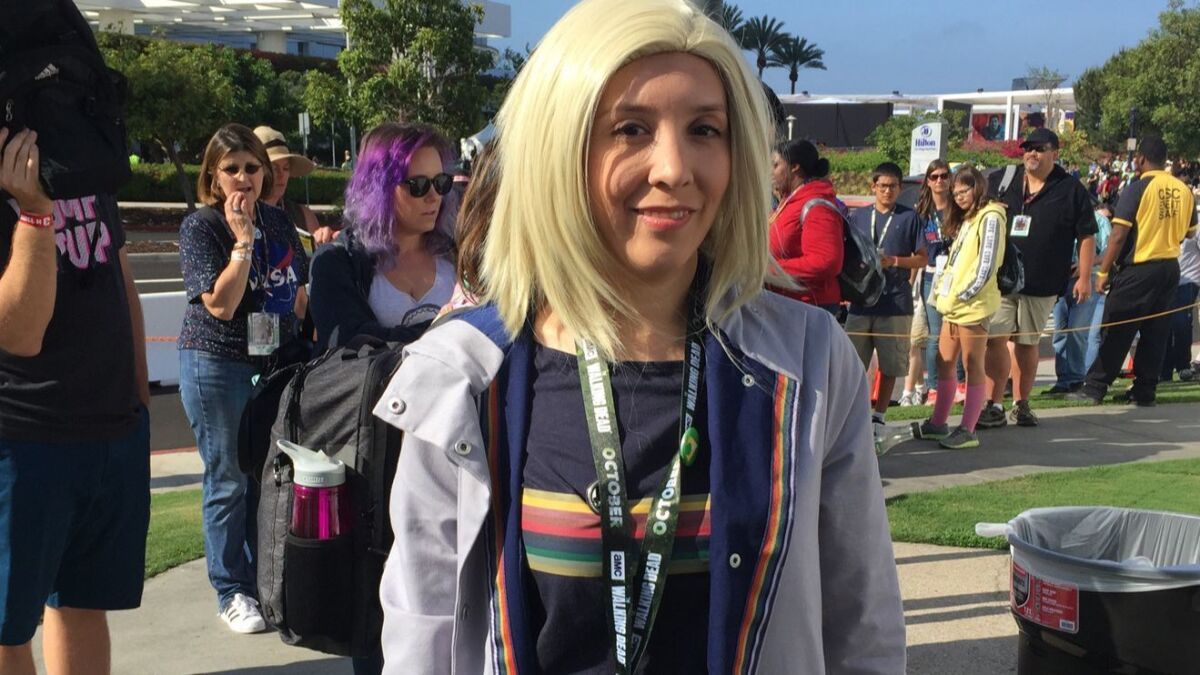 Violet Kruger, Fullerton
"It's a new dynamic and I think she will be a new role model for girls. I don't think they've had a compelling story since the 11th Doctor so this can push the story in a new direction."
---