Go inside 'The Purge' Comic-Con store with the cast of the USA Network-Syfy series
Stock up for Purge Night at the fictional Purge City shop with the cast members from the upcoming series.
Reporting from San Diego —
Ready for Purge Night?
Masks, accessories and baptisia flower garlands were just a few of the items available for purchase at "Purge City," the Party City-esque one-stop shop built especially for Comic-Con.
Tied to USA Network-Syfy's upcoming "Purge" TV series, cast members Fiona Dourif and Gabriel Chavarria were on hand to give The Times a tour of the activation and offer their picks for "the perfect Purge night."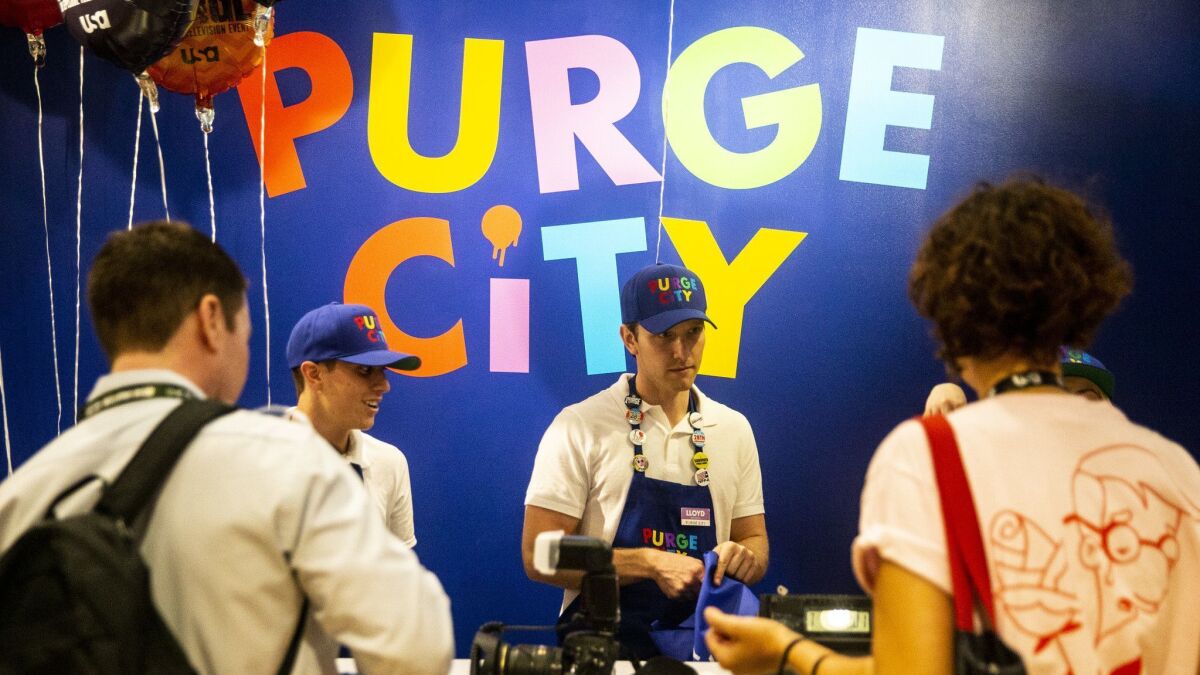 Like the film franchise it's based on, the series is set in an alternate reality where the country is ruled by a totalitarian political party and centers on a 12-hour period when all crime — even murder — is legal.
Check out the video above for a tour of the activation and watch the video below to hear more about the series from its stars.
The Purge City activation is open until 7 p.m. on Saturday and 11 a.m.-4 p.m. on Sunday at 215 Tony Gwynn Drive. Happy Purging!
"The Purge" series premieres Sept. 4.
---