Lessons learned from a new hobby helped me grow during stay-at-home orders
San Diego's only Michelin-starred restaurant reopened Aug. 1 with its full staff, menu and service ethos

The controversy over Trader Joe's ethnic-sounding brands shows how today's increasingly polarized society puts the whimsical grocery chain in a tough spot.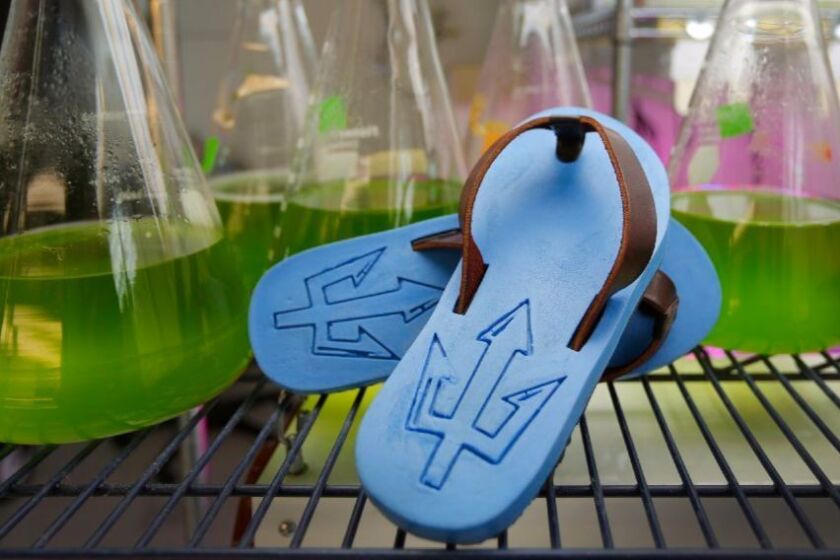 UCSD scientists made algae-based sandals; now they're figuring out how to recycle them
This week's cocktail of the week is Penicillin by Cloak & Petal, featuring bartender Faisal Asseri. Join PACIFIC by making this recipe at home and sharing it with us.

Need a pick me up to your Monday at home routine? Then join PACIFIC for Milagro Mondays! Try making one of these cocktails with PACIFIC each Monday, or create your own Milagro Mondays inspired cocktails at home and share them with us.
Master of drive-ins? The fiery band will burn rubber, figuratively speaking, at hundreds of drive-in theaters on Aug. 29

The 15-time Grammy Award-winner played the piano in a promotion for the New York 2020 Census and in an Amazon livestream event